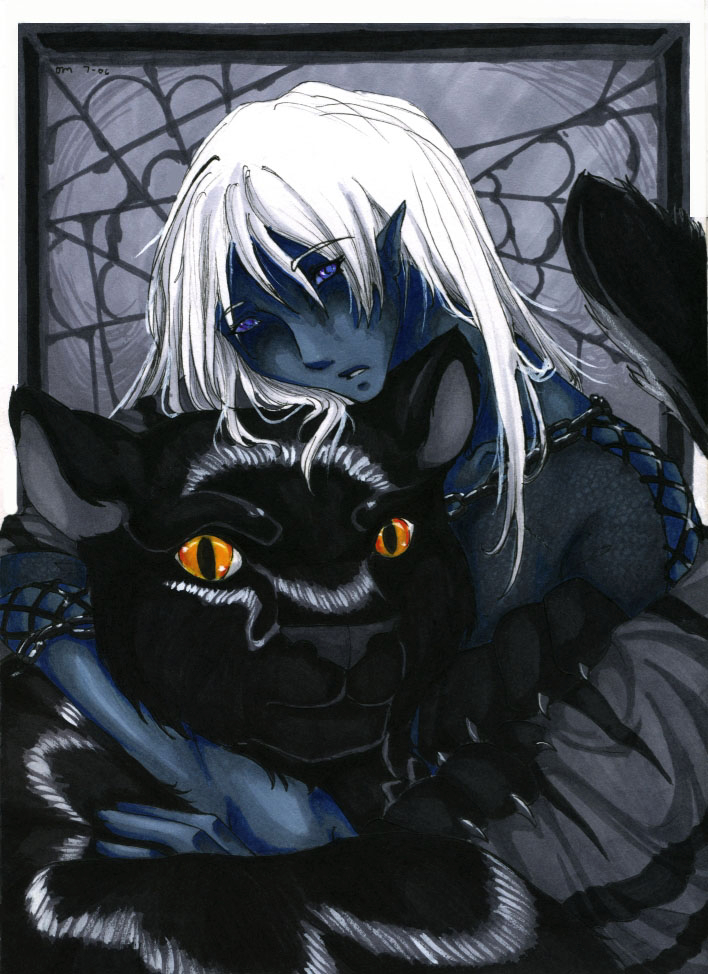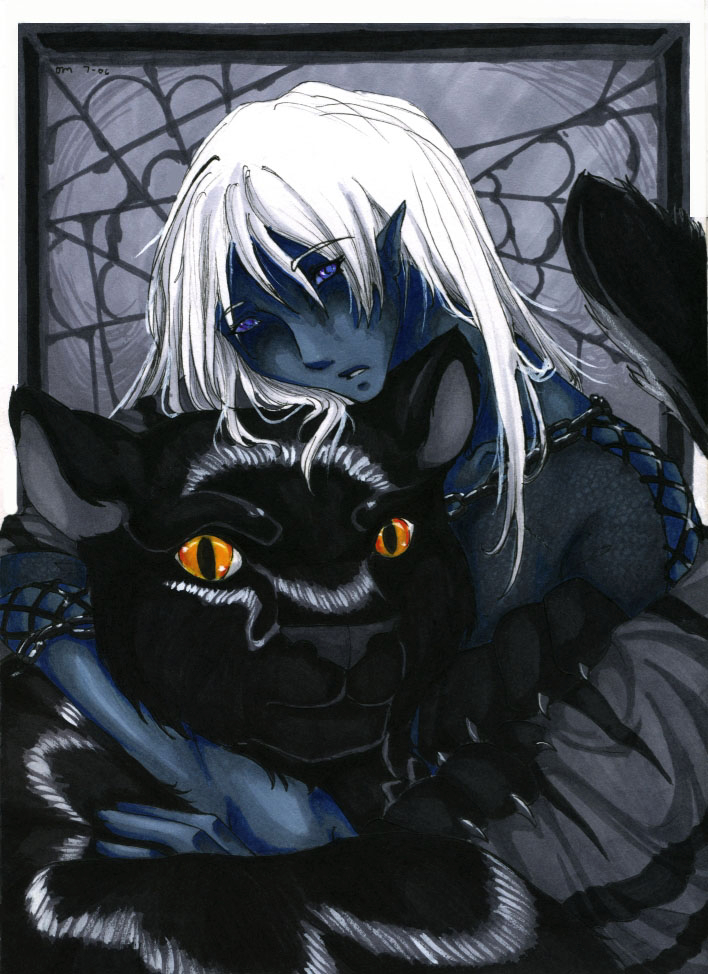 Watch
Just something I did while camping. It's done in prismacolor markers with some white out touch ups. The dark elf is Drizzt and the large cat is Guenhwyvar. Don't be a dork; leave a comment if you like it.

Drizzt is copyright the Forgotten Realms, R. A. Salvatore, Baldur's Gate and any other random thing he may have appeared in that I forgot.

If you want to read about Drizzt, Check out R. A. Salvatore's trilogy of books, Homeland, Exile and Soujurn.