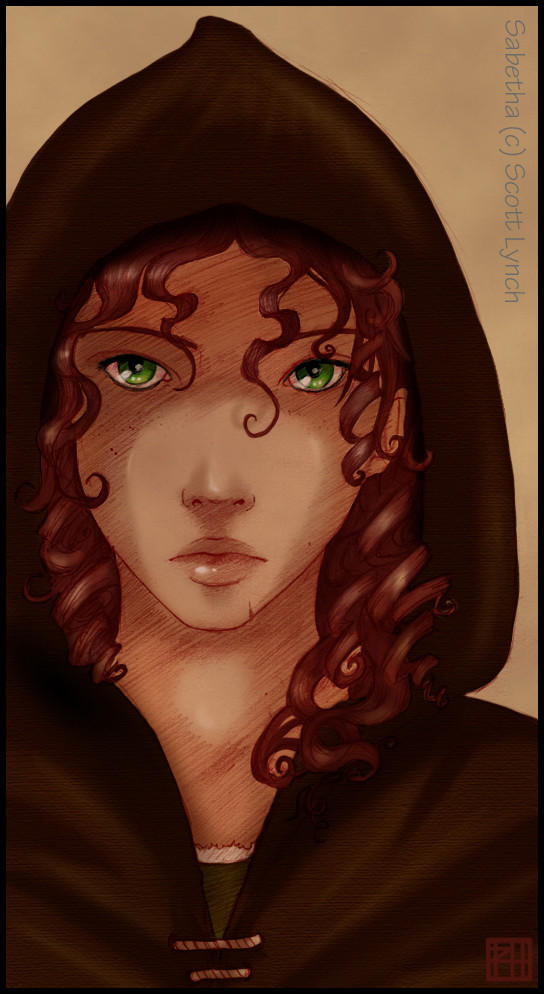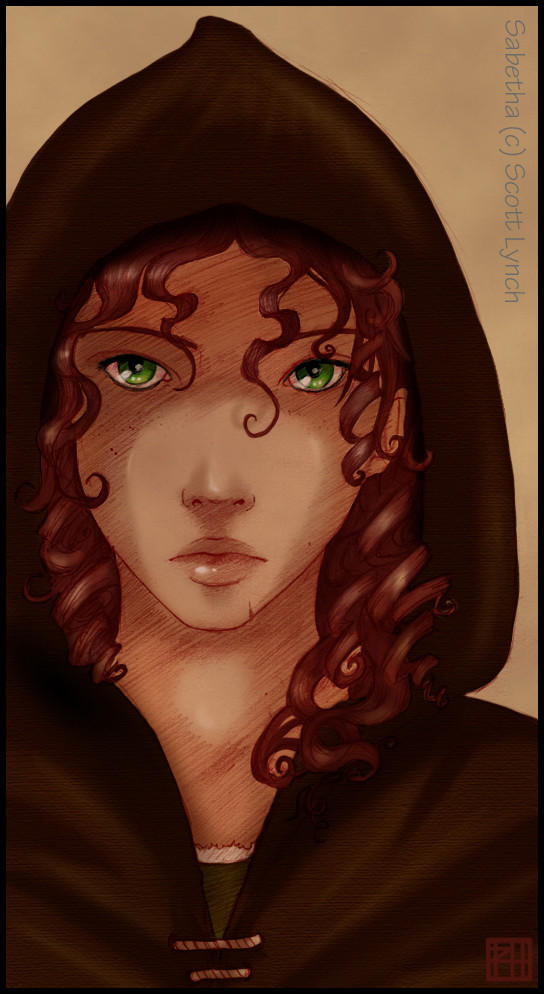 Watch
Lately I stumbled upon many beautiful fanarts on Deviantart honouring Scott Lynch's Gentleman-Bastard-novel series.
Seeing (and admiring) those instantly made me start scribbling myself.
(I have to admit that it's a quite uninspired motif and not the best colouration as I am currently suffering from some strange sort of "indecisive influenza" - the sickness still has to decide whether is wants to break out or not, leaving me constantly weak and tired, while a Heavy Metal band is playing gigs in my head and neck.)

Anyway.
Now that we are officially introduced to Sabetha Belacoros, I wanted to greet her with this one.


As always, Sabetha is (c) Scott Lynch only.