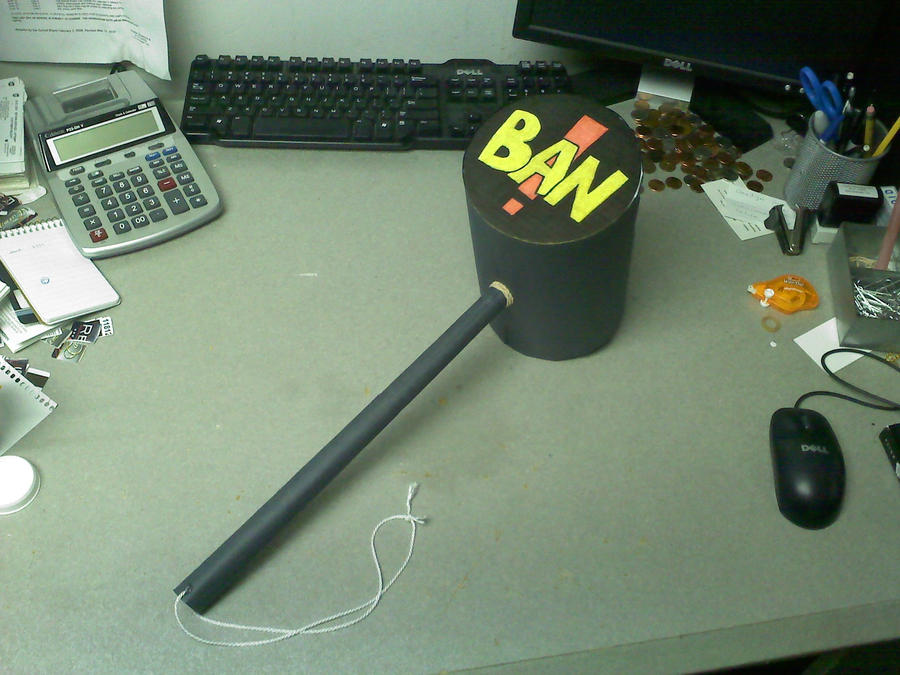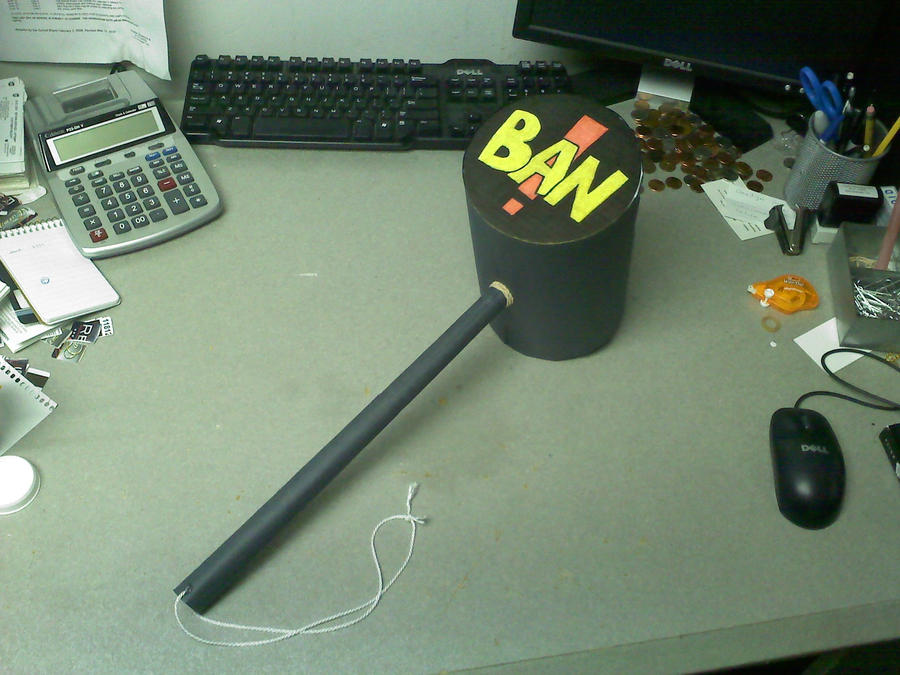 Watch
Probably not the right category, but whatever...

I was joking around with one of my employees the other day and he had suggested that we should have a ban hammer to hit people with whenever they do anything stupid. So I got bored today and decided to make one.

This is made with a cardboard tube and cardboard circles to make the frame of the blade, then paper wrapped around it to finish the shape. Then i cut and glued construction paper to finish up. The handle is a rolled up mini-poster.

So it's made completely made of paper and cardboard.