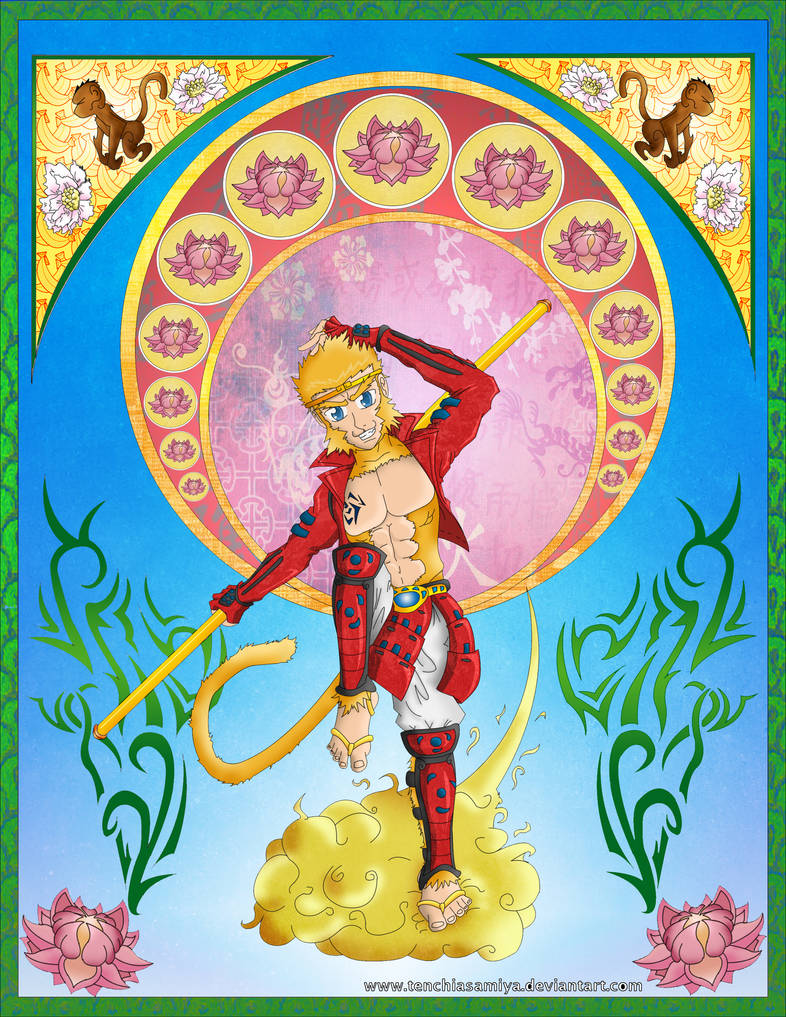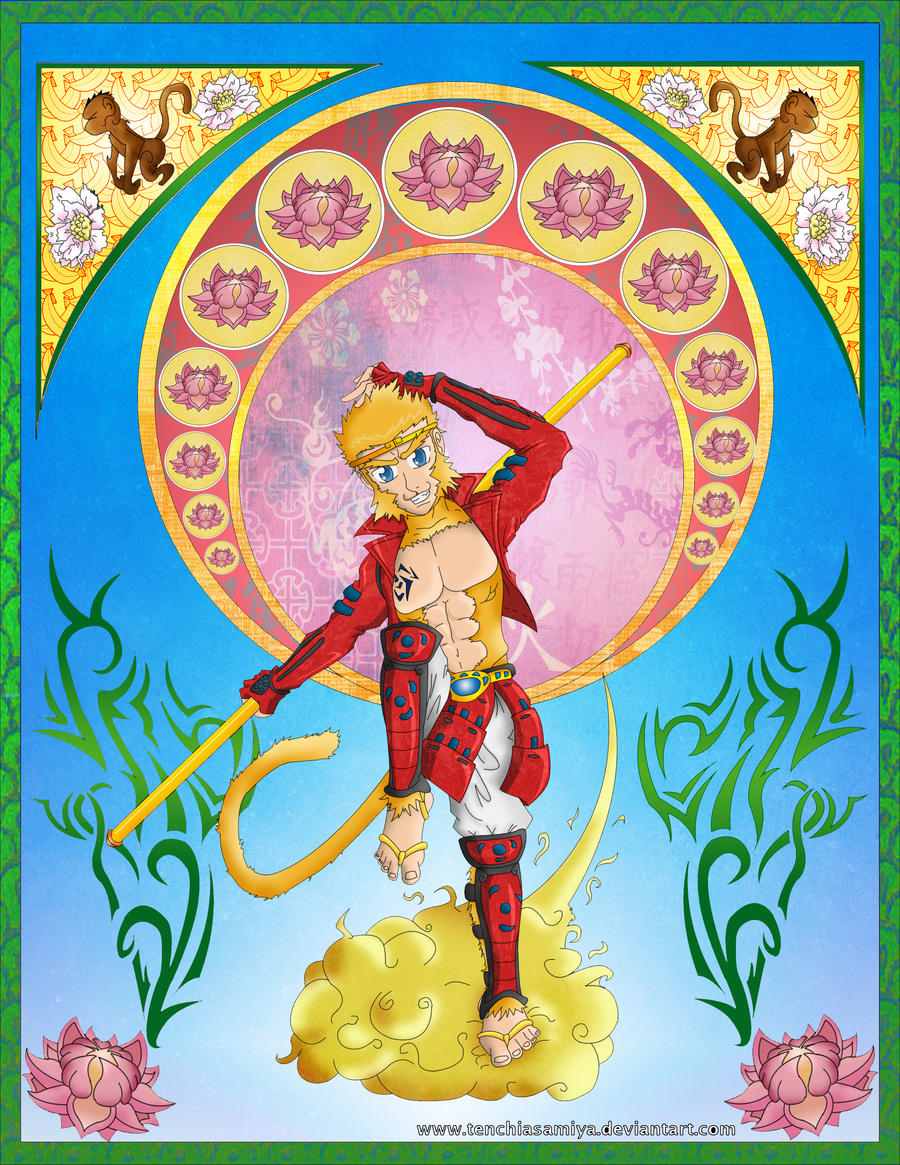 Finally!!! This is my Entry for the Contest of

[link]
He is Sun Wukong the Monkey King is perhaps the most famous fictional character and loved by all Chinese literature, Mage, priest, judge, scholar and warrior in the form of a monkey, is the mischievous protagonist of "Journey to the West".
Sun Wukong possesses incredible strength, is able to lift his Ruyi Jingu Bang jīn easily. He also has superb speed, traveling big areas in a single bound. Sun knows 72 transformations, which allows him to transform into various animals and objects.
I Hope you Like it Girls

Special Thanks to

for the explication of ART NOVEAU

*v* MONO!!! ~ ;3 Se ve padre!
Reply

uy huy y te vuelas hah ntc

na quedo bien chidillo el dibujo n____n
Reply

mono!

Reply

Señor Dios Mono para usted señor Thiefo

jajaja XD
Reply

me gusto mucho como manejaste el nouveu ls texturas estan muy bien distribuidas *3* suerte.
Reply

De nada x3 un placer el explicarle!
Reply

jeje te quedo muy bien, lo que mas me ha gustado es la textura de bananas de arriba.
Reply

qué wonitooooo me gustaron los monitos! creo que tú sí entendiste el art noveau, porque io no más no XD
Reply