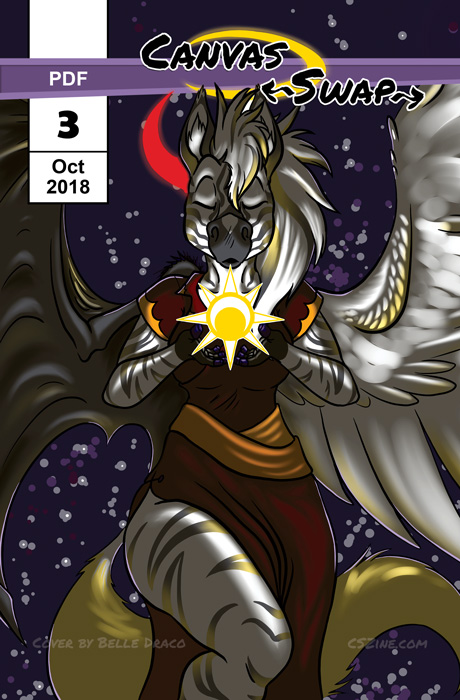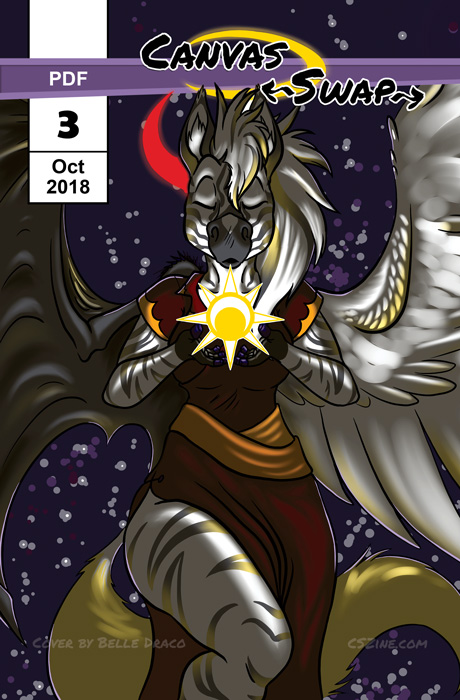 Watch
(So far, issues have features anthros, humans, kemonomimi, fantasy critters, etc!)

Canvas Swap Issue 3 is in store now! Get your PDF IN OUR STORE!

This issue features cover artist Belle Draco as well as our three collab artists, Nut Case, yvenly, and PK! Check them out to see their finished pieces next month AND all their epid art on their galleries!You can also get the PDF
on
PATREON
or
Ko-Fi
Want a physical copy of the zine?
You can reserve your copy and get behind the scenes goodies
HERE
! (Limited to 4 available copies!)
You can also get copies from the artists themselves!
Stay tuned to our
Twitter | Facebook | Instagram | Telegram | Discord
for artist sales!
You can get cool Canvas Swap merch
like tshirts, mugs, totebags, prints and MORE, that also help support the project, at
Teepublic | Redbubble
All purhcases help keep the project going and if we can reach some goals, it will also help pay our artists and staff for all their hard work!