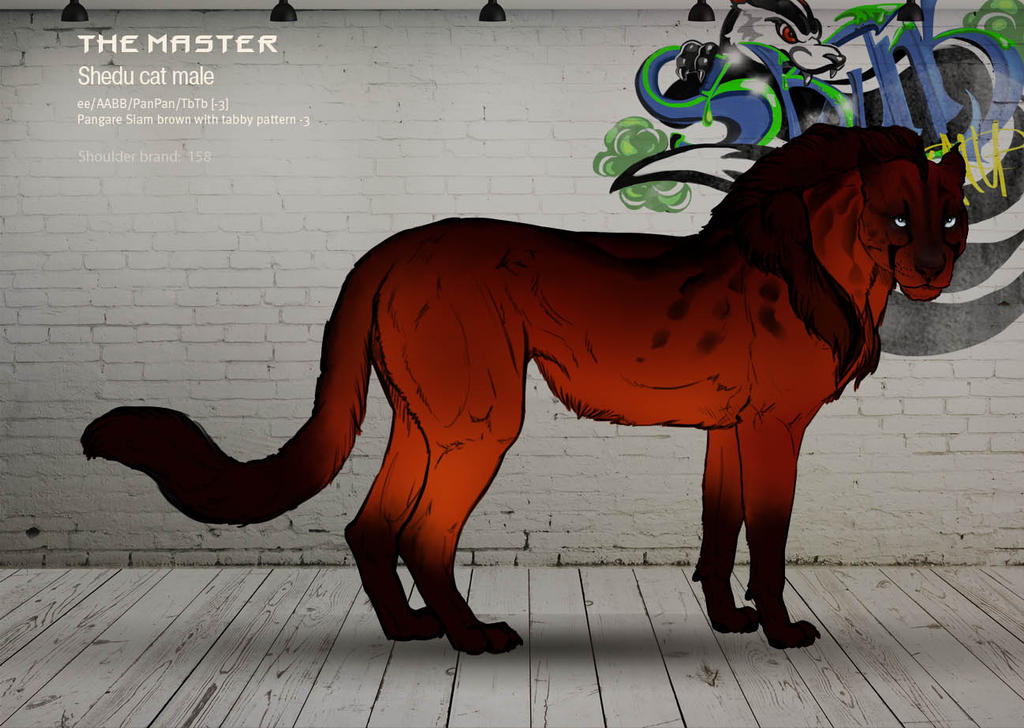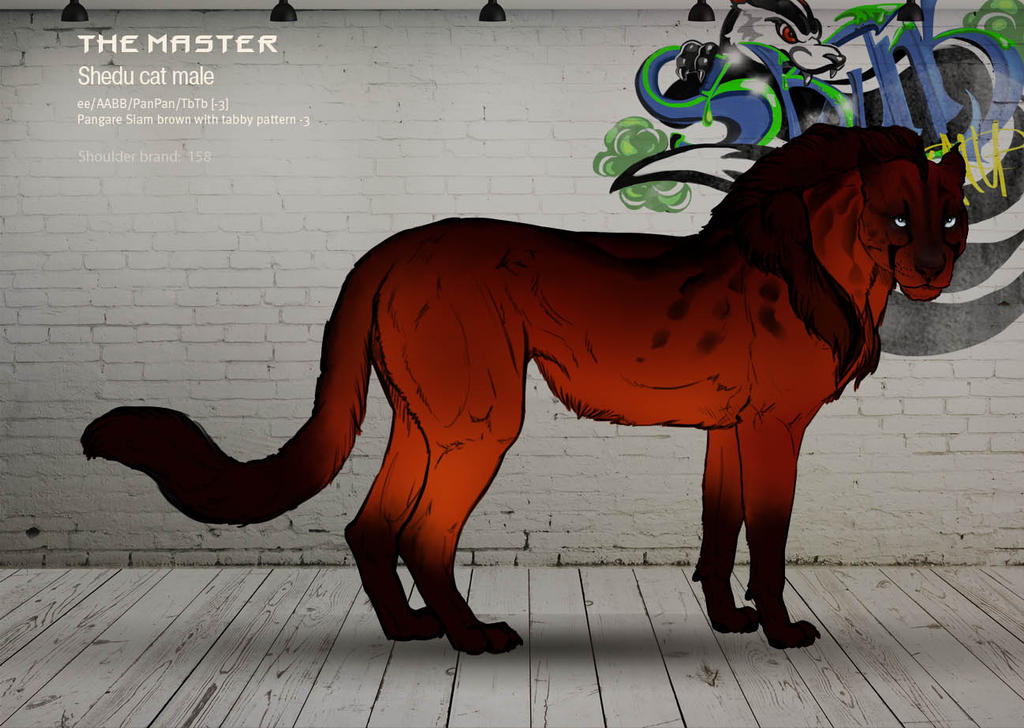 Watch
Name:The Master 158
Nickname:
Shoulderbrand: (none) ID 160
Species: Shedu cat
Gender: male
Height: 100 cm (as adult - 195 cm)
Age: 2 Years
Coat color:
ee/A[r]A[r]/tt/BB/PanPan/TbT [-3]
Siam red brown with pangare, tabby pattern [-3]
Max. sprint speed: ? km
Max. stayer speed: untested
Line: Unknown [Street Bred]
Owner:
ScunnyElse
LOG:
Stamina test: no
Speed test: no
Junior test: no
Official racetrack: never raced
Carier: ?
Character:
Calculated, manipulative, superior to anything and everythin although does suffer from an inferiority complex with a certain cat - The Doctor. He is a genius, because of this he's difficult to control since he doesn't listen to commands.
------------------------------------------ SSS: unknown
----------------- SS: unknown
------------------------------------------ SSD: unknown
Sire: unknown
------------------------------------------ SDS: unknown
----------------- SD: unknown
------------------------------------------ SDD: unknown
------------------------------------------ DSS: unknown
----------------- DS: unknown
------------------------------------------ DSD: unknown
Dam: unknown
------------------------------------------ DSS: unknown
----------------- DD: unknown
------------------------------------------ DDD: unknown