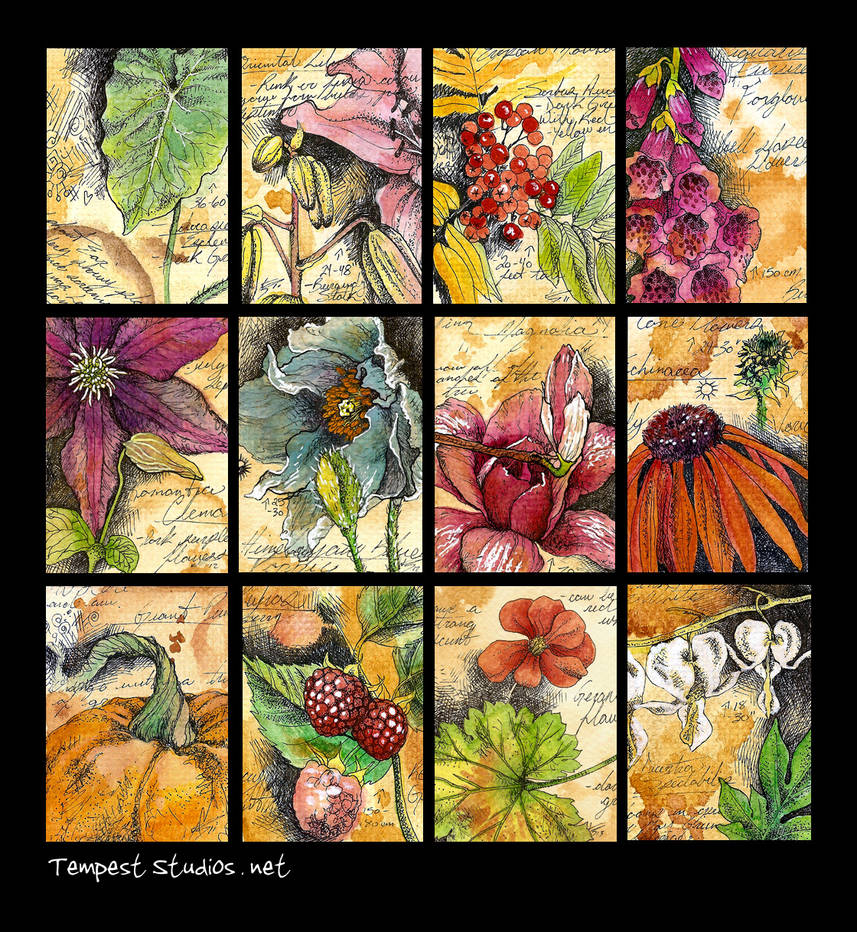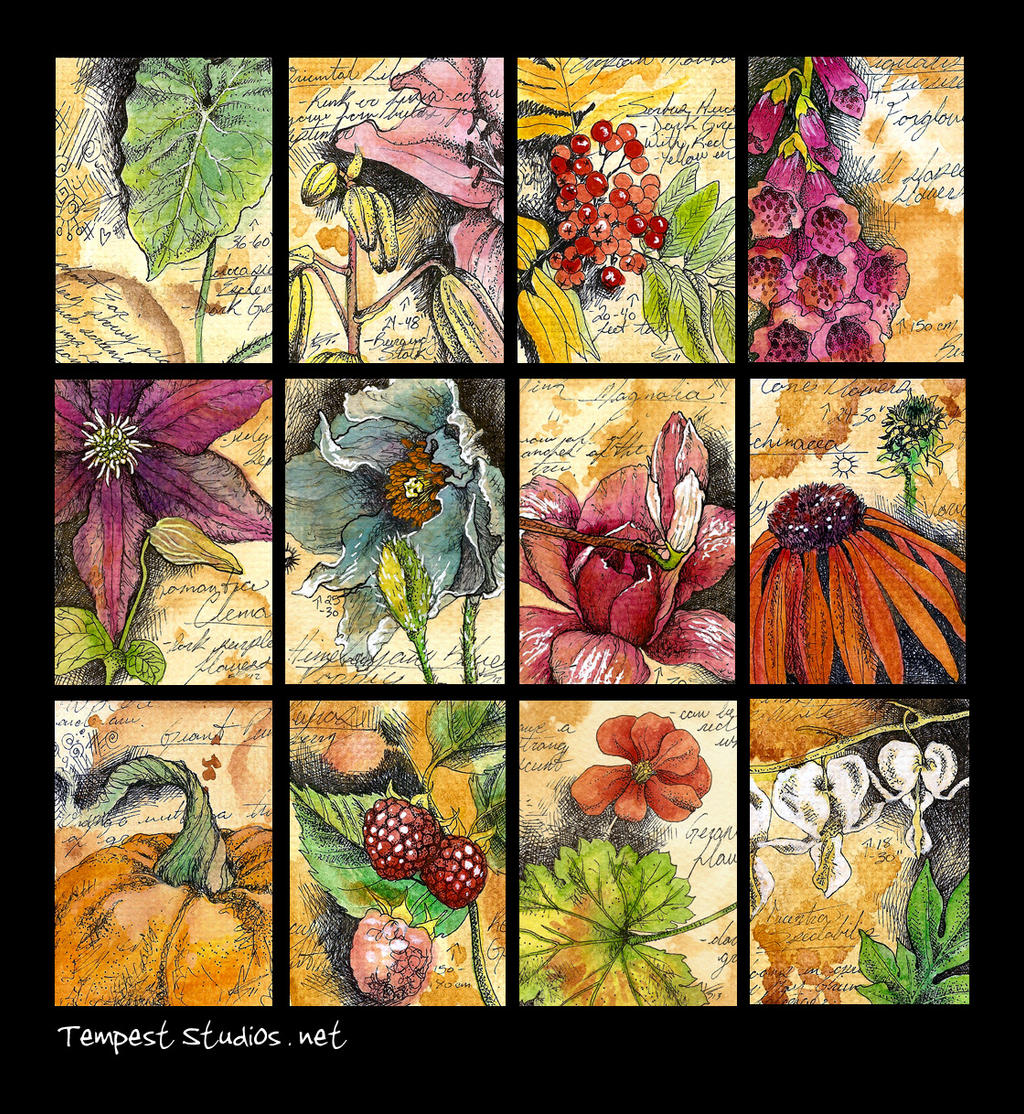 Watch
Ink and watercolor on paper.
2.5 x 3.5 inches each.
A collection of atc's I have created over the last year or so, in the theme of old botanical illustrations. Each one is meant to look like it was cut out of an old Field Guide. Hence the extreme cropping.

These have all been traded.