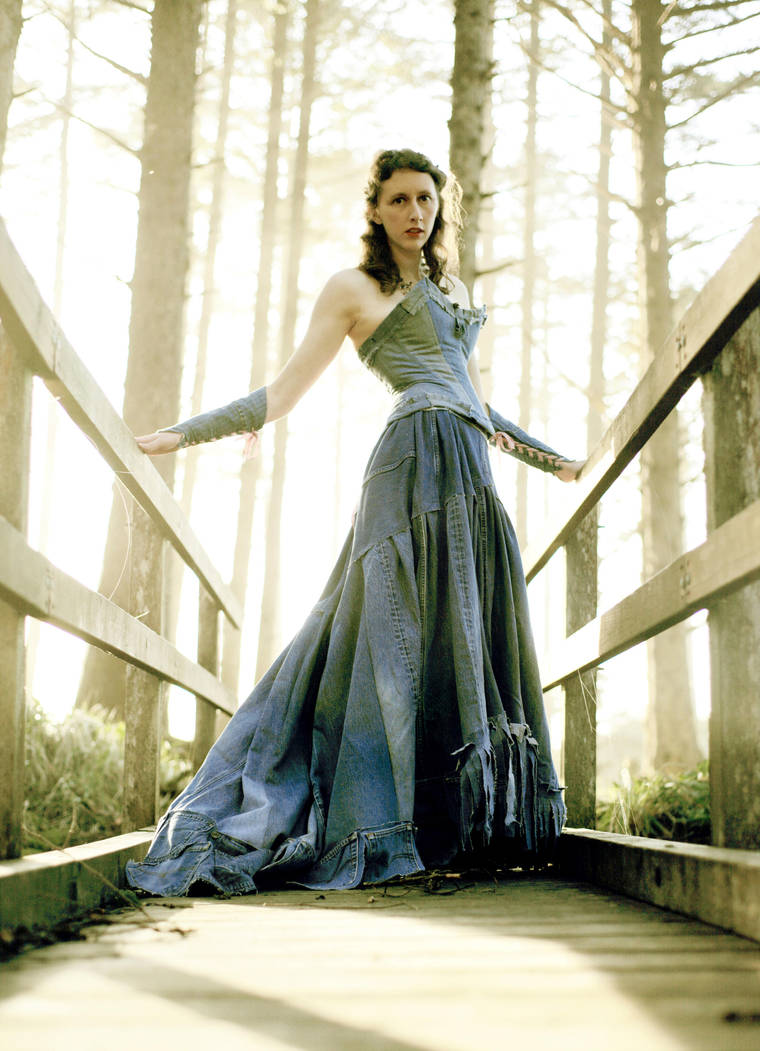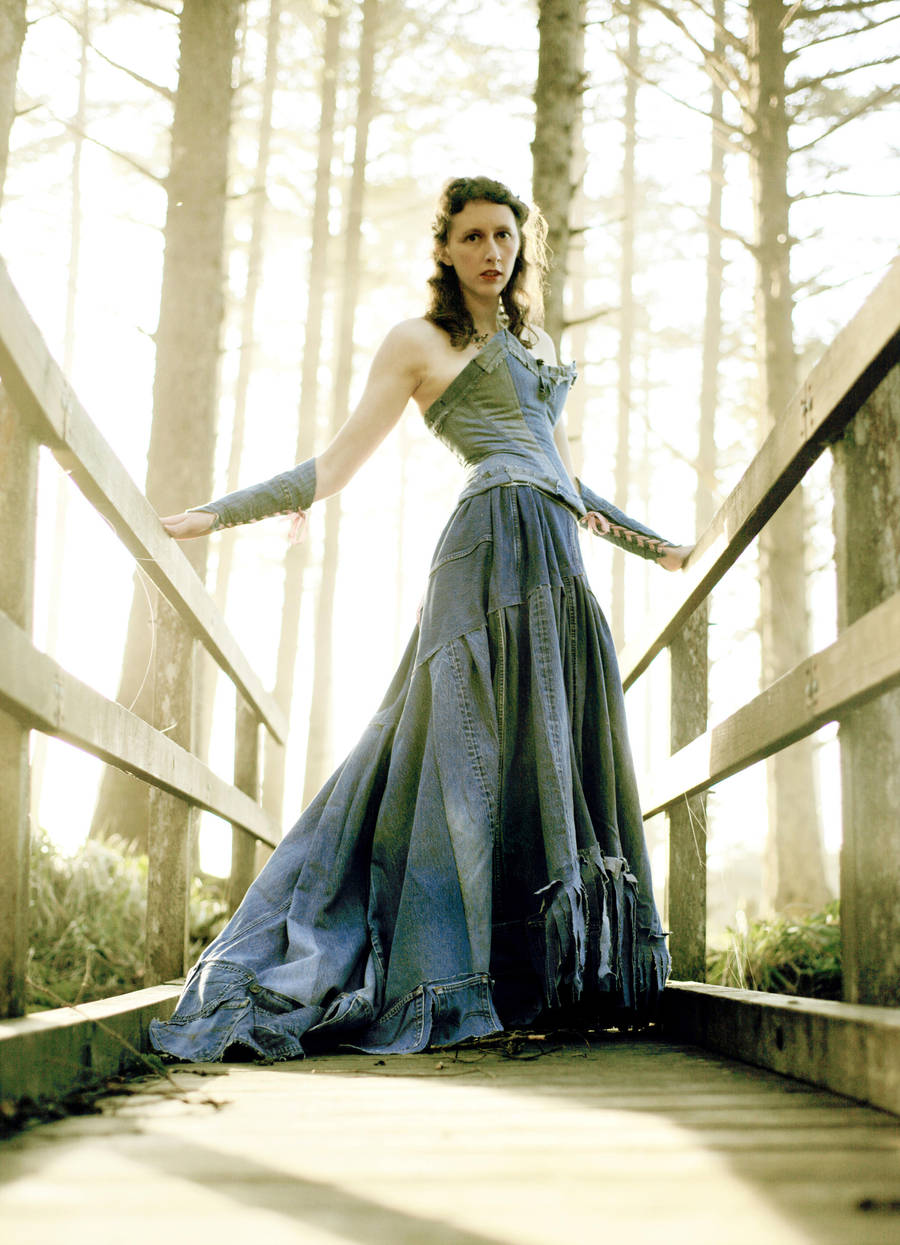 Watch
One of my absolute favorite shooting locations at Cape Lookout State Park, Oregon. There are several little bridges out on the trails. For those of you who haven't met this dress it was made with 13 up-cycled pairs of jeans. While it is heavy, it isn't a burden and is quite fun to move in.
The dress can be bought here:
[link]
Model/Make-up/Clothing: Harmony Sage (me)
Photographer/Spouse: Sean Parker
I offer color correction and retouch here for super low prices:
[link]
I will also be doing free tutorials on color correction in the future. Check out my DA page and Watch me if you are interested in hearing more in the future!
More of this dress:
I would first really like to say that if I could, I'd give this a much higher impact rating. I saw it as a thumb nail and I thought 'wow, that looks like it's going to be a fantastic piece! I much fullview!'

I love the angle. Most people would take it eye level, but you actually probably got on your knees and made a spectacular view. The leading lines is this is astounding, too! You have horizontal and vertical lines, both leading your eyes to the pretty girl in the blue. It was a fantastic choice to shoot this photo at the location you did.

I'd like to say the lighting is fantastic! It highlights her, but does not distract you. It gives just enough light for you to actually appreciate the photograph.

This is a matter of pure bias, but your model looks so bored there! I understand maybe you wanted to evoke a certain emotion, but her face is so dull, in my opinion! The dress looks absolutely lovely on her, but she looks very disinterested. Maybe you could've had her head tilted to the right a little, to make her look sad or wistful or cautious.

Other than my remarks about the model herself, I really enjoy this photo. Your technique is spot on! You use the correct lighting methods, your lines and symmetry are spot on, the angle makes the photo shine, and the location you picked looks amazing! You are really a great photographer!
The Artist thought this was FAIR
5 out of 5 deviants thought this was fair.