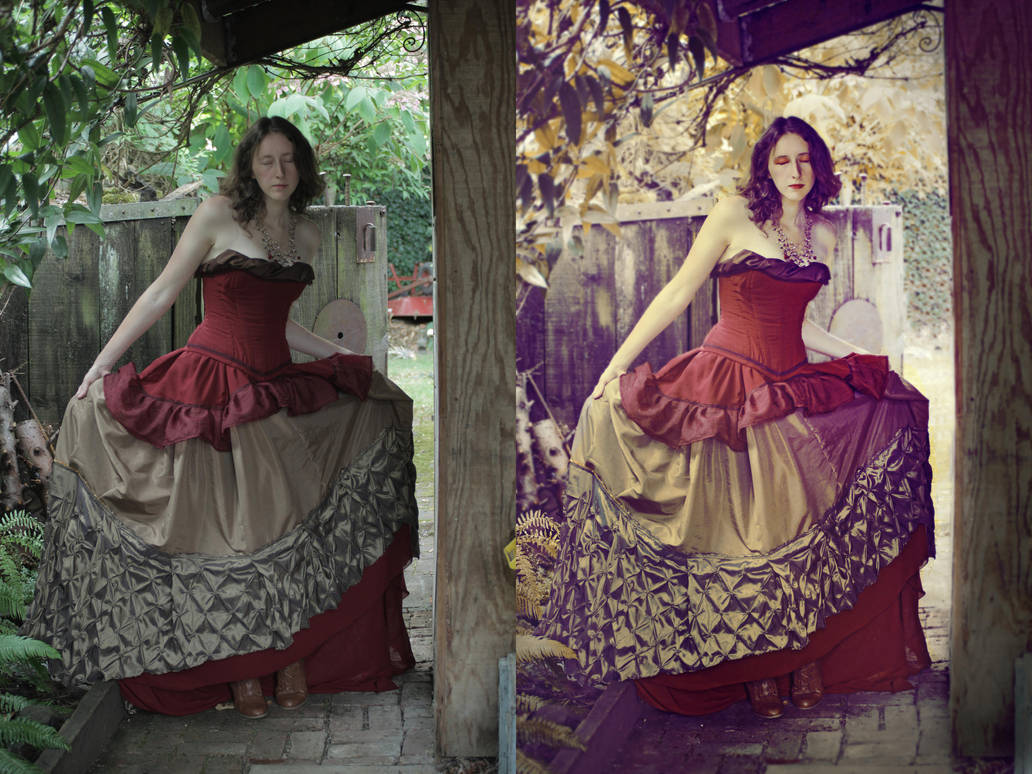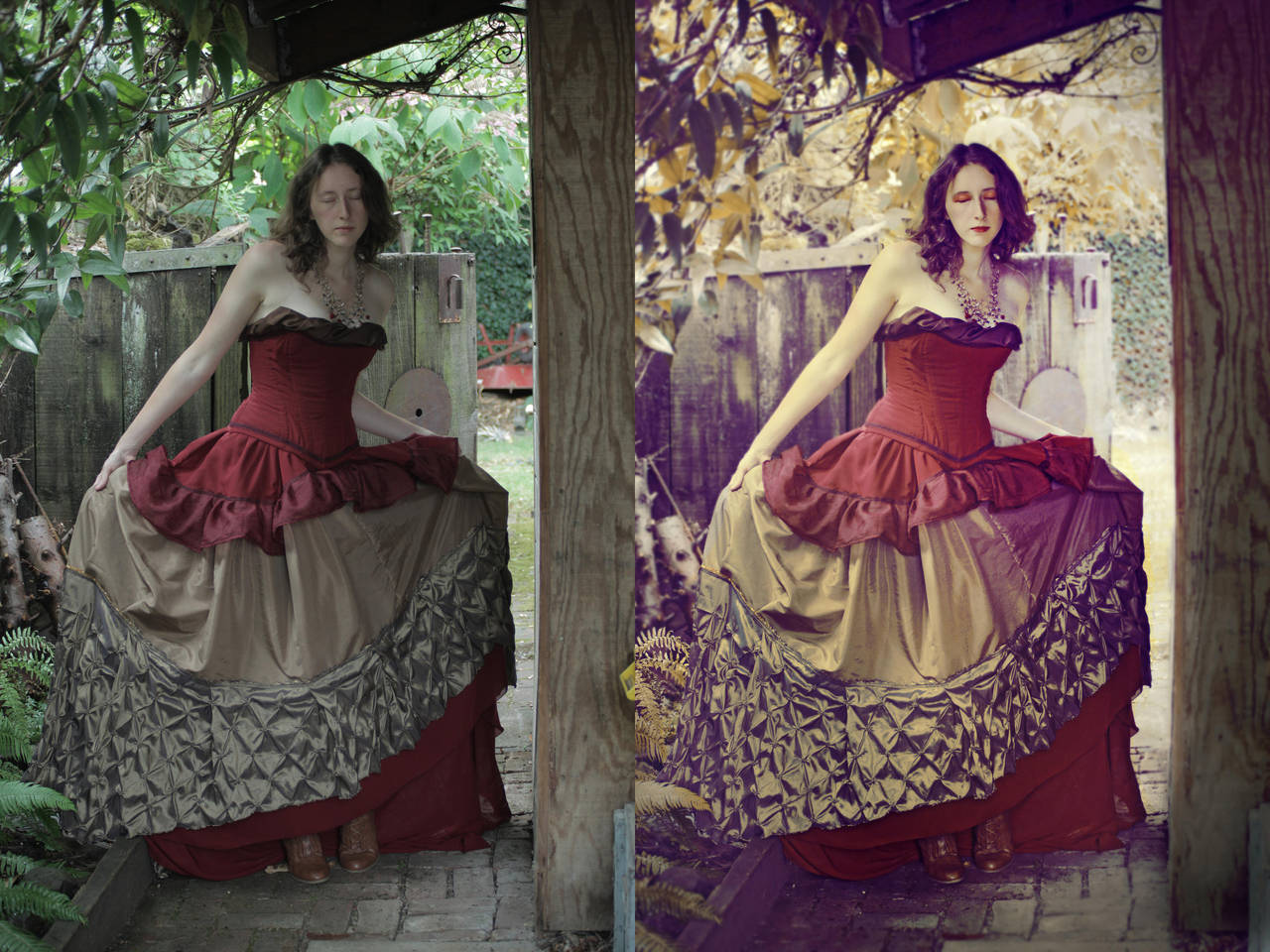 Watch
So here it is! This image process was a toughy (for a Mark 2 shot

) Beyond the intense color shifts there are also a lot of subtle changes to the image like background blur and slight bits of object removal.
I can this to your images! Read more here:
[link]
This dress was made for a commercial shoot in town. It is not for sale now but it may go on sale in the future. It is also made almost entirely out of recycled materials.

Model/Clothing/Retouch: Harmony Sage
Photographer: Sean Parker
More from our gallery:
I love this so very much! Even more than the original work. Although you are gorgeous without the 'make up', it's a great touch. Your hair looks healthier, your eyes and lips make a nice contrast and fit in well with the dress. I don't know how you're able to paint yourself digitally, I wouldn't even have known it was an edit!
This is a great example of what you can actually do with just a normal picture. Respect!
The only real critique I have is about the background- somehow your effects didn't work out too well for the plants on the right of the fence, but I guess that was what you're going for.
Lovely!

The Artist thought this was FAIR
3 out of 3 deviants thought this was fair.

Loving the colors. Did you mostly do the color changes with selective color? I also really liked the slightly blurred background to bring the focus onto your model.
Reply

Thank you! The color in this one was probably mostly done with selective color as that is my favorite shifting tool. I usually use that first and then move on to overall shifts using color balance and hue and saturation later. You can see me doing some of my editing here:
www.youtube.com/user/gesasage8...

Reply

awesome action .. i like the way of coloring the pictures , it is so natural <3
Reply

Quite a dramatic before & after; nicely done!




Reply

Nice retouching. I have started to shoot a lot more in native Nikon instead of JPG, makes this leverl of tweeking much easier, almost like being able to reset subtle camera setting after the shoot. Nice work.
Jason in Oregon
Reply

Thank you! I have totally thought about shooting in raw but sometimes I just like being able to move quickly in shoots. Sometimes the raws take a couple minutes to process between each image. XP Power to those who have the patients for it!
Reply

Ah, yes, the time factor....I just upgrade the Nikon so it is fast as hell. It can usually keep up very well..... Hats off to you and your lovely work.
Jason
Reply

Thank you, in the future I might play around with it a little more, maybe with indoor shoots.

Reply

Cool;
I am just starting to play with HDR also. My old rig would not do it fast enough but we shall see. Sure wish I had a few days off to go make art on the beach with you and yours crew...I could use a break.
Bliss
J.
Reply

HDR is on my list as well. We wish we had more time to hit the beaches as well. We get out there about 3 times a year. Most of the shoots I took this year happened in one week. I have learned so much since then, that when I hit the beaches again I know I will get even better content!
Reply

Very interesting process. Well done indeed.

Reply