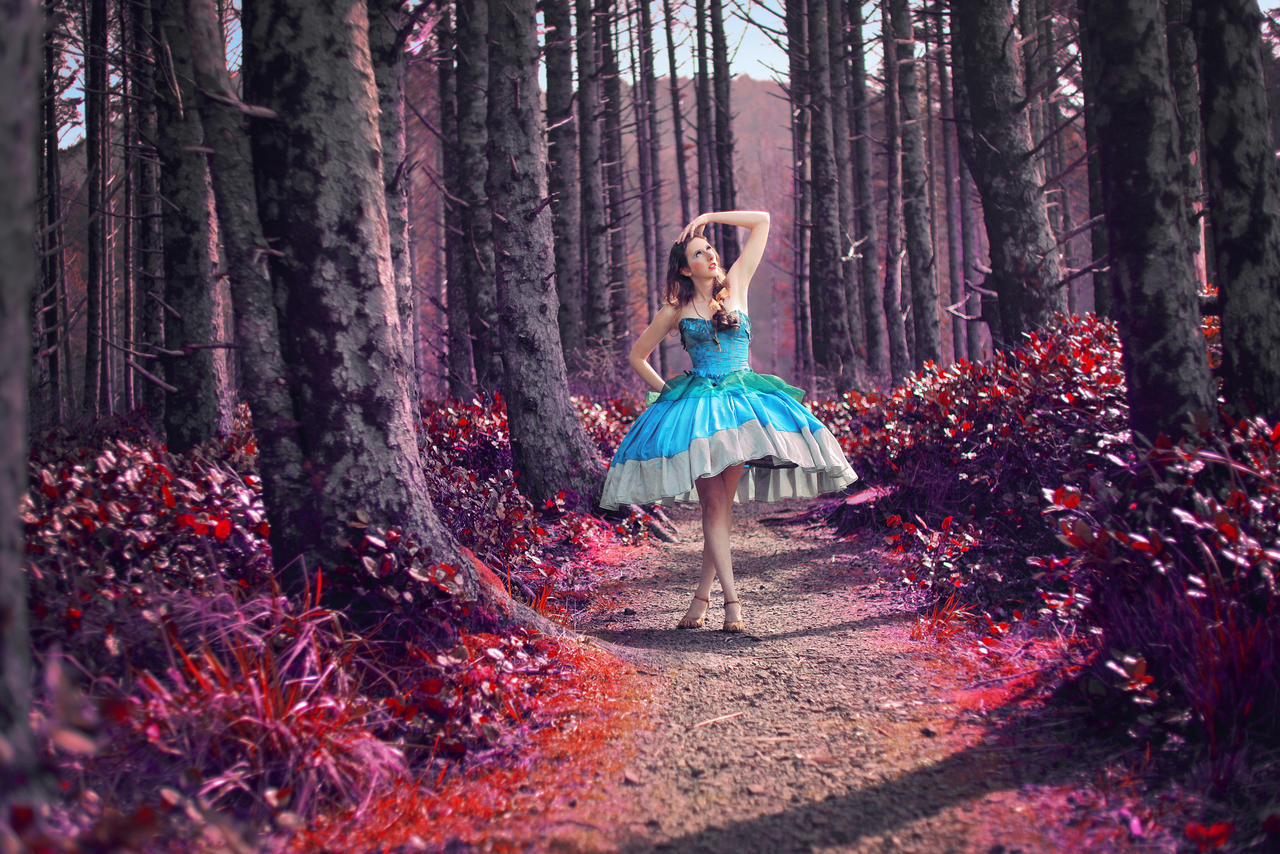 Watch
For those of you who have been asking, you can now watch me edit and create this photo on you YouTube here:
[link]

If you learned something from the walkthrough and want to learn more from me don't forget to subscribe and watch me here.

Yes this did have slight inspirations from "Alice in Wonderland."
Model/Styling/Clothing/Editing: Harmony Sage
Photographer: Sean Parker
I can do editing for you:
[link]
Also watch my color correction video's here:
[link]
I sell my clothing creations here:
[link]
More from my Gallery:
I have to say this is magically enchanting, as the title suggests. I love how the deep hues of purple contrast with the pale blues of her dress. The red and pink plants add on to a more surreal and fantasy look. Alice,in this inspired photo looks positively lost and at awe in her own little magical world. The look of amazement on her face as she gazes around at her surroundings is truly beautiful. As we all know, the original Alice in Wonderland was also supposed to look lost, and therefore this piece has captured that emotion perfectly. What I would suggest to better improve this picture is to focus in more on the model, the subject at hand. The purple trees surrounding her are so vast, that they swallow the attention away from the main focal point, which should be the model.
The Artist thought this was FAIR
7 out of 7 deviants thought this was fair.