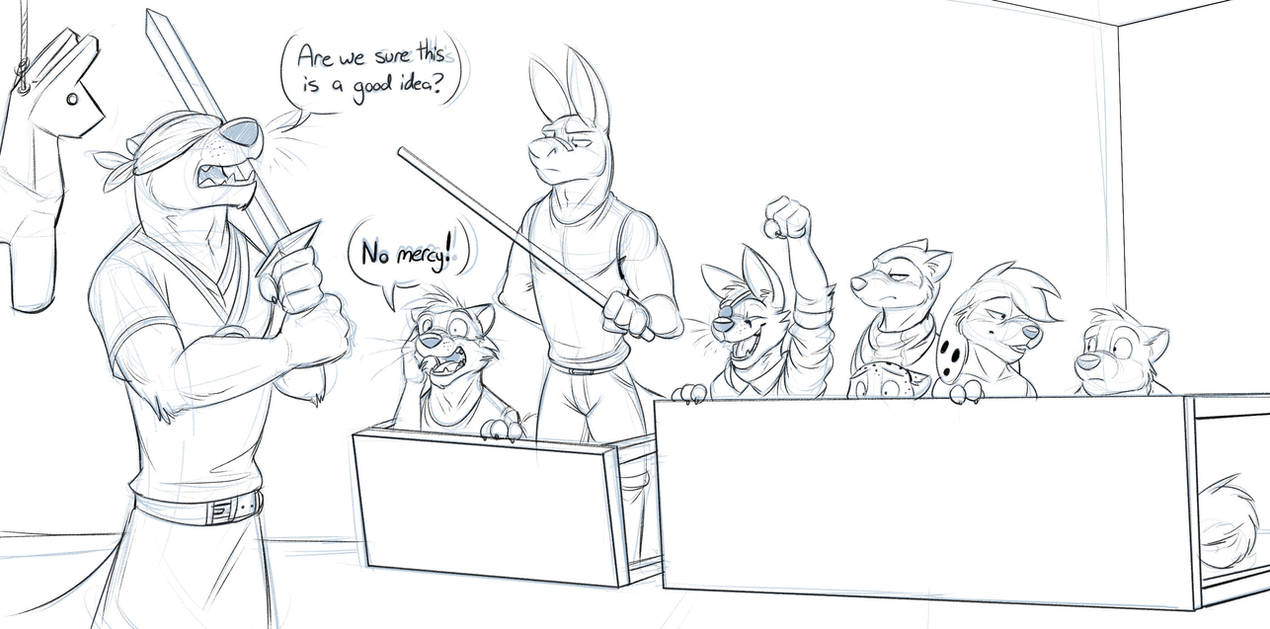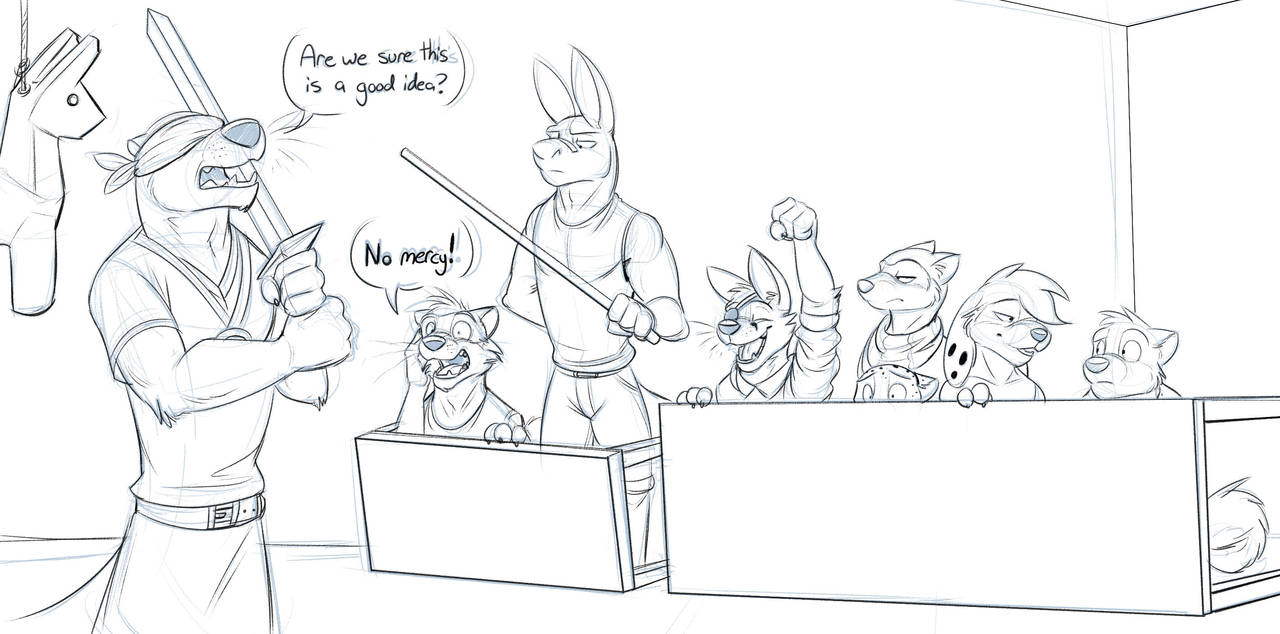 The gang is up to more shenanigans this year! I think Ryan is becoming a bad influence on the rest of them. Well - some of them.

Thanks so much for all the birthday wishes, guys! I'm almost overwhelmed by all of them.

It's amazing to see such a huge flood of people taking a moment out of their day to wish me well, and it means a lot to me! I feel like I'm in a better spot in my life this year compared to last year, and past years before it. I even feel younger too! I credit a new exercise regimen for that.

Here are the last two years of birthday pics, if you want to see! ------->
Party Planning
&
Party Tricks
Also, thank you so much for the fanart I've gotten! I'll reply to these properly once I get the time, but in the mean time, I'll pimp you guys out.

Check out these arts!
A special drwaing to Temiree
If I missed anybody, let me know! I'm just going off of what showed up in my notes/message center!
Finally, the announcement I teased earlier!
*drumroll*


I just finished my very first animatic!

At least the drawing part of it! And it's not Ottermelon! It's something smaller, but still ended up being about four minutes long. I've previewed it to some friends of mine, and it's been well-received so far, including getting two of them to cry! I have to sort out putting the drawings into a video, then sound and music, but I'll hopefully have it posted up in the first week of December!

So you guys will get to see my first ever "animated" story very soon!