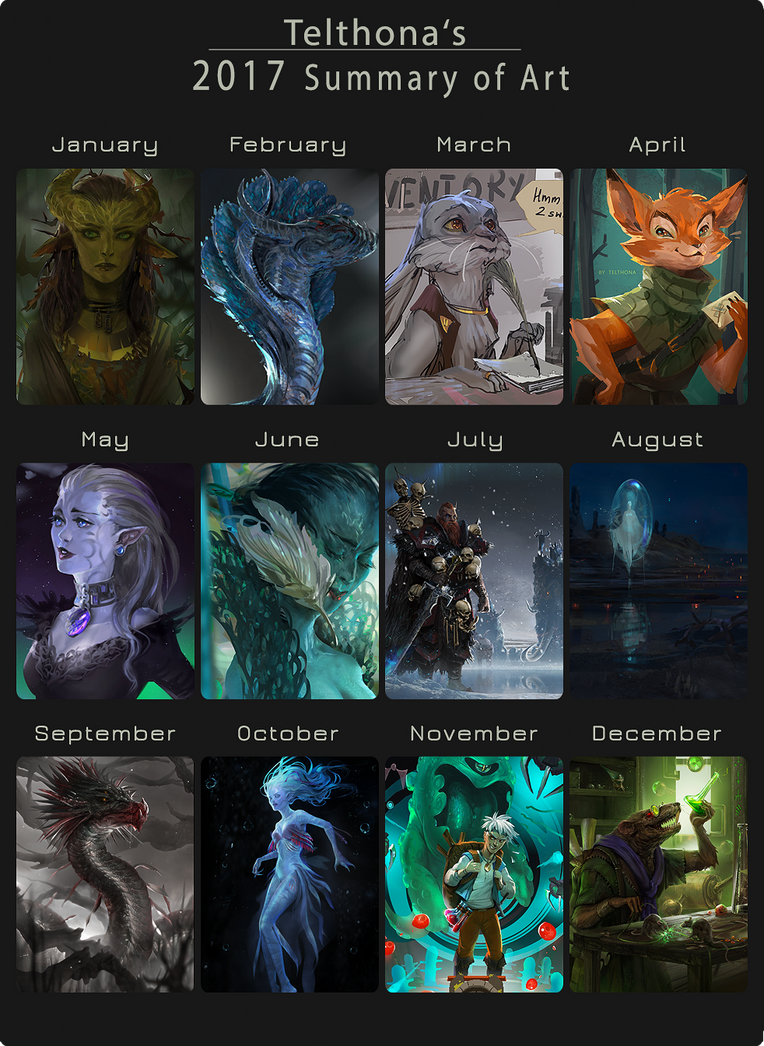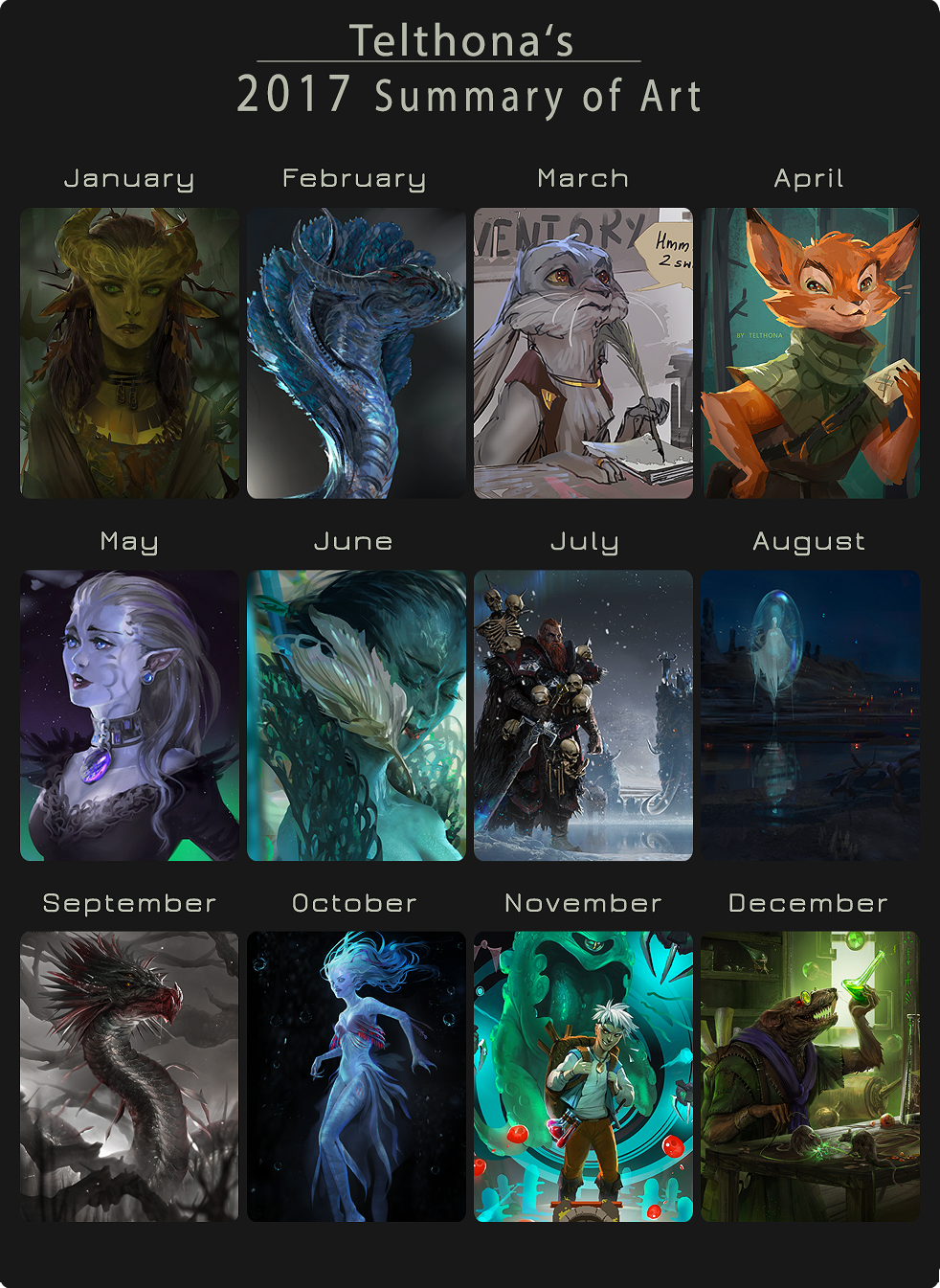 Watch
Summary of my 2017 art efforts

I did a lot of art with blue and teal apparently

I put Norsca image in July, because this is when it was released to the public.
This year was quite funny in terms of my personal art. I tried to make some more stylized artworks this time around

Also I was uploading so many unfinished artworks and sketches. Didn't have time to make them all nicely polished. Maybe next year is going to be better and i will complete more images

Also... I just hope that deviantart will do some huge changes to the website. I think I saw like over 20 journals from great artists where they stated that they are abandoning dA because they prefer instagram, facebook, twitter or tumblr. This movement of people abandoning dA saddens me greatly, because it was always my fav place to browse art online, and also its still the only place where you can be sure that you see every single piece of art people you watch are posting here. You can also keep track of all the activity of your audience, you get informed when somebody replies to your comment etc. Those things are practically not existing on other platforms, or are clunky and chaotic.
dA announced some time ago that there are going to be changes, and they didnt do anything since then (beside updating the logo) to actually make the website better.. so i hope those changes are coming soon and they will stop people from leaving and they will attract new people to join.
Anyway, that's my summary

You guys do yours! I'm always interested to see them

template by
DustBunnyThumper