If you want to contact me, email works better than DA notes. Email address down below my ID on my DA page.
Commission info!
-+-+-+-+-+-+-+-+-+-+-+-+-+-+-+-+
Congratulations to the winners of the AutoShoujo Cover Contest!
FIRST PLACE:
Clockwork Boyfriend Tomorrow
--
Shira-chan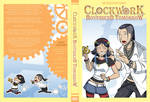 Rachel:
A brilliant mélange of shoujo plot tropes, from the "you must be my servant" bargain to the rock band to the tragic car accident, but the heroine holding the literal key to the hero's wind-up heart elevates the whole thing to cracktastic genius.
wintersweet
: One of the most expressive covers with great facial expressions and a really imaginative take on the title, which did a great job of working in established manga/anime tropes. It's also very well designed and laid out, and looks very professional.
telophase
: Rachel and
wintersweet
cover it all: awesome graphic design and attention to detail, like picking the absolute right font for the title and echoing it on the back, intriguing characters, and a crack-filled plot!
SECOND PLACE:
Number One Singing King
--
AmbrMerlinus
:thumb133337460:
Rachel:
I loved the wacky yet poignant premise, which mashes up two shoujo perennials-- genderbending and a talent contest -- into the tale of transgendered singer Thomas/Amanda, who may lose his chance at singing fame if he takes voice-changing testosterone, and pins his destiny to the outcome of a drag king contest. Truly a manga-worthy plight-- and one whose more detailed description seems supportive of all the myriad ways in which people can express their gender and their sexual orientation.
wintersweet
: This entry was one of the ones where I focused on the story. It's intriguing and something I'd be very likely to pick up if I had a chance.
telophase
: The design of this cover is simple and dramatic, showing that you don't always have to throw everything plus the kitchen sink into a design to make it effective. I also love how the protagonist is faced with an agonizing choice to make between his dreams and his heart.
THIRD PLACE
Absolute World-Class Childhood
--
Achiru-et-al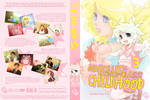 Rachel:
The inventiveness of using more autoshoujo titles as individual episodes, the amount of work it took to generate all those screenshots, and the playfulness and charm of the art and story combine to make a remarkably plausible DVD.
wintersweet
: This was my vote for first because of all the work put in on the screencaps (they even look like animation stills, not just small rectangular art), the use of even more Autoshoujo titles as episode titles, the believably bizarre "everything in a blender"-style plot, and the detailed design. It looks like a ton of work was put into it!
telophase
: Everything from the color scheme to the font to the graphic design of this entry screams professional. Add in a cracktastic storyline, and you've got a winner!
=====================================
We would like to extend congratulations not only to the winners, but to everyone who entered: you guys turned out a fantastic bunch of manga, book, and DVD covers and made it very, very hard for us to judge this contest. You should have seen the emails we sent back and forth lamenting that we couldn't give out more prizes, and whining about how hard it was to narrow our choices down!
We've included some Honorable Mentions below, to single out some of the other outstanding entries, but, really, you are ALL wonderful and we thank you for sharing your thoughts, creativity, and hard work with us. If you ever publish ANY of the stories we saw here, we'll be right there at the bookstore!
=====================================
JUDGING PROCESS
In case you were wondering how we judged them, each of us - Rachel Manija Brown,
wintersweet
, and myself,
telophase
- compiled a list of our top 10 picks in order from 1 to 10. Once we established that at least 3 entries appeared on all three lists, we assigned each position a number value: the first pick got 10 points, the second 9, and so on down to the tenth place, which got 1 point. We added the numbers together for each entry on all three lists, and then sorted them according to the total, which gave us the top three picks. Clockwork Boyfriend Tomorrow had 23 points, Number One Singing King had 22, and Absolute World-Class Childhood received 21. You can see how close that was!
As always, judging a contest like this can be subjective, and perhaps you don't agree with our choices. If that's the case, we encourage you to reward the person you think should have won! Buy them some paid time on DA, or feature them on your journal or even just drop a comment on their entry letting them know how much you like it!
=====================================
Rachel's Honorable Mentions:
Secret Clouds
. I was entranced by the numinous, Miyazaki-esque premise, not to mention the eye-catching glowy fish. I was also amused by the blurb from DA Magazine.
Land of Scrapped Shinigami
. Striking art and the irresistible subtitle "A junkyard that houses discarded psychopomps."
Sky Battle Cocoa
. Absolutely convincing as sweet-enough-to-rot-your-teeth magical girl adventure. "Sky Battle! Transform!"
Gangster Zodiac Beauty
. Lovely package and a delicious premise reminiscent of some lost Kaori Yuki manga. My favorite part was "her faithful valet, Calypso."
Cyborg Fashion Bakery
. Completely adorable story, from a ninja whose name translates as "Shadow of the Eggplant" to the wholehearted enthusiasm with which the premise is embraced. What to do when androids and ninja are forbidden to associate? Run away together in your flying cake shop/boutique, and battle attack monkeys, pirates, and vampires on the side! (What, no zombies?)
Snowy Rose
. Pretty art and a very solid story.
Floating Peach Dagger
. This had me at the Hana to Yume mock-up, before I even learned that the heroine is a blind courtesan.
=====================================
wintersweet
's Honorable Mentions
I really regretted not having infinite prizes so we could award prizes to several more, including...
Land of Scrapped Shinigami
, which had possibly my favorite cover art and a great hook line on the back, and is another one I would really read.
Sky Battle Cocoa
, which does a lovely job with magical girl cliches (and manages to make brown look cute).
Cute Sugar Petshop
, which made my teeth ache with its cuteness but also has a really clever story to go with it.
#1 Rhythm Pirates
, another one that nails the cel look and also incorporates more Autoshoujo titles as episodes, along with an interesting sf plot that's different from any of the others. (
He is My Sweet Tea
has a cute story and also used multiple titles--awesome! Since I wrote the generator, of course I love this.)
I love libraries and library-themed manga is practically a subgenre of its own, so I would actually pick up both
There Can Be Only One Library Tale
and
Silent Whisper Library
if I saw them in a store, because their stories were intriguing.
The art on
Passionate Shadow Happiness
was really striking (um, no pun intended) and really fit the story.
I enjoyed the detailed art, such as the sinister three-headed shadow on the cute puppy, and the story summary on
My Shinigami Secretary
.
There were even more, but I have to stop! Thank you so much to everyone who participated!
=====================================
telophase
's Honorable Mentions
I loved the entries that Rachel and
wintersweet
feature above, but I shall use my space to point out a few I thought were great that did not appear on their lists.
100% Whispers
. I love the setup here, with a voiceless heroine holding an apparently impossible dream of becoming a singer. If I found this in a bookstore, I'd definitely buy a copy to see if and how the heroine achieves her ambition.
Heaven's Pet Gods
. Dramatic cover, and short but intriguing cover copy. I would have to grab a copy if I saw it in the store! (This is a case where more text about the story would be far less effective - the artist nailed it here.)
Bitter Angel Hearts
. OK, I'm a sucker for the good/evil pairings. This one looks promising!
Rose of Marshmallow Tomorrow
. Our very first entry, and the one that made me realize how daunting a task we had ahead of us, if all the entries were even half as good! A tough, fierce heroine on the front cover, and ... a bunny in coat and glasses on the back. I'd have to pick that up to see what it's about!
Hell Heartbeat Moon
. I enjoy darker, grittier manga and I love the setup in this one.
I was stunned by how fantastic all the entries were, and I'm not exagerrating when I say I'd pick any one of these off a shelf and take a look at it if I saw it in a a book or video store. Congratulations to all!
=====================================
ALL AUTOSHOUJO COVER CONTEST ENTRIES
There was one non-DA entry, Will La Puerta's
My Shinigami Secretary
. Below, find the rest of the entries posted on DA.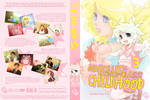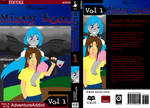 :thumb133337460: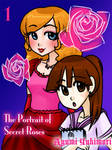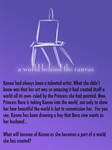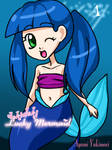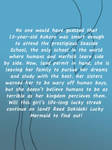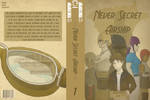 :thumb130123921: :thumb130124183: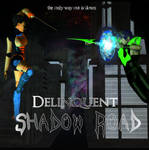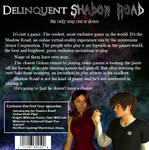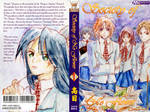 :thumb128637623: :thumb128678167: :thumb128679558: :thumb128692197: :thumb128678937: :thumb128679196: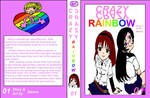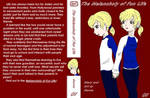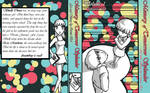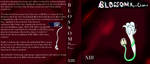 :thumb130786067: :thumb131146518: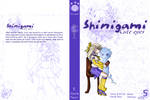 :thumb127695158: :thumb133562167: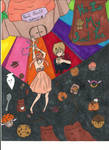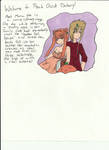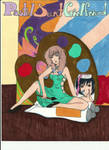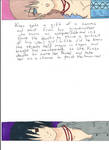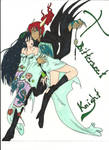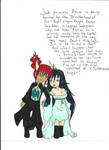 :thumb133653461: :thumb133429855: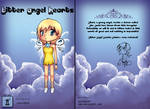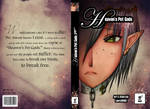 :thumb129195570: :thumb129195723: :thumb130819486: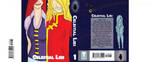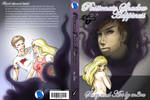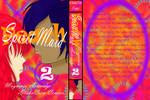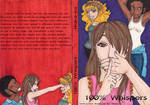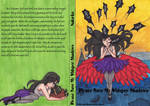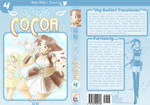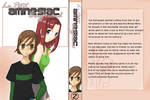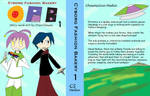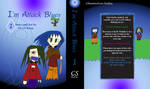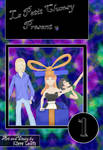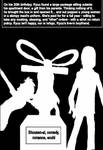 :thumb133472988: :thumb133590789: :thumb128818345: :thumb128818625: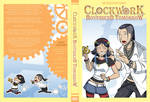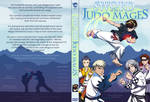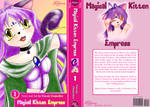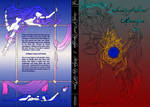 :thumb131176989: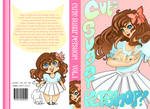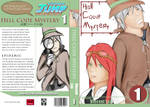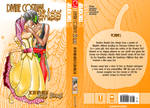 :thumb130399082:
:thumb128547102: :thumb133391982: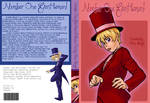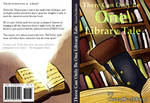 :thumb128579723:
=+=+=+=+=+=+=+=+=+=+=+=+=+=+=+=+=
DEVIANTS ACCEPTING COMMISSIONS:
(In alphabetical order)
Cacodaemonia
cacodaemonia.deviantart.com/jo…
Elizabeth-EvilChibi
FallenSiren
fallensiren.deviantart.com/jou…
fleetfoot
Ilenora
www.serpentinemoon.com/eternit…
Kauritsuo
Linake
linake.deviantart.com/journal/…
Miyukitty
miyukitty.deviantart.com/journ…
neogio
neogio.deviantart.com/art/3000…
nightambre
pchaness
Phaiyle
phaiyle.deviantart.com/journal…
QuantumEldrAg
quantumeldrag.deviantart.com/j…
Salahare
www.freewebs.com/salahare/cont…
ScorpionOcean
scorpionocean.deviantart.com/j…
shinkamalei
shinkamalei.deviantart.com/jou…
($5 lineart special!
shinkamalei.deviantart.com/jou…
)
Shira-chan
shira-chan.deviantart.com/jour…
Sydia
TalentlessAssassin
wind-hime-kaze
wind-hime-kaze.deviantart.com/…
Wolverina
wyndstar
wyndstar.deviantart.com/journa…
Oribuu
(Wanna be on this list? Drop a comment letting me know, and if you've got a page or journal entry with commission info on it, link me!)
=+=+=+=+=+=+=+=+=+=+=+=+=+=+=+=+=






=+=+=+=+=+=+=+=+=+=+=+=+=+=+=+=+=
My MangaBullet page - mind clicking on it to increase my click-through stats?

If you create an MB account after clicking through, I might get a prize, but you don't have to do that.