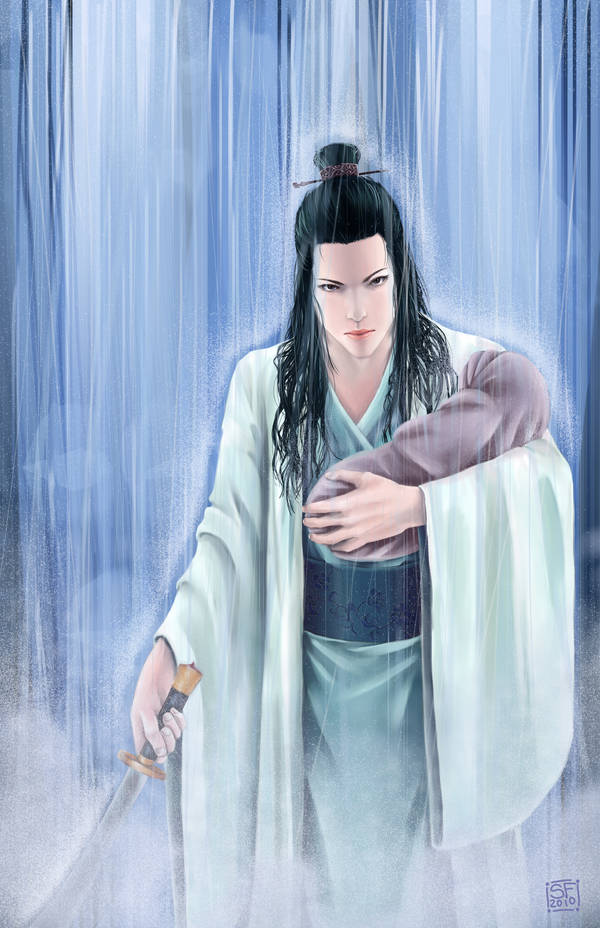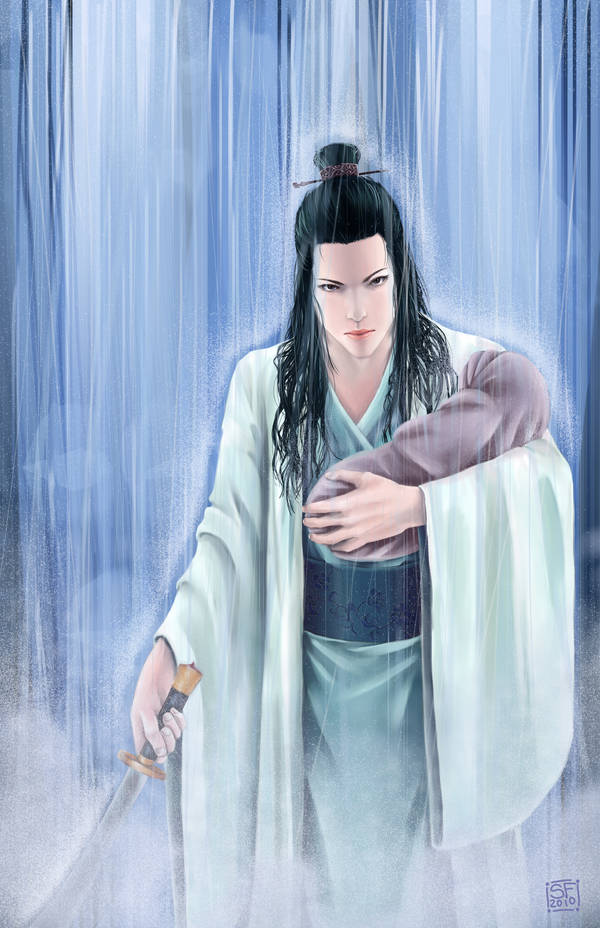 Watch
NEW! You can BUY A HIGH-QUALITY DIGITAL IMAGE OF THIS
RIGHT OVER HERE
!
Note: this is the BLOOD-FREE version of :thumb150695403:, for those of you who might want a less gory version of the print.

================================
I've been working off and on on this painting since early December. It was an attack painting that hit me as I was reading
Ghosts and the Japanese: Cultural Experience in Japanese Death Legends
by Michiko Iwasaka and Barre Toelken in an attempt to get inspiration for my Yuletide story. The book is full of reproductions of ghosts painted on scrolls, and when I saw
this one
(image from Pink Tentacle - see this and many other ghost scrolls in their
blog entry here
), of a bloody ghost holding a baby standing in a waterfall, the image wouldn't leave me.
It also wanted to be painted in a Chinese novel style, or at least as close as I could fake it, so I had to work that out, too. XD At any rate, what we have here is a sort of wuxia-flavored version of a Japanese story. The story, by Encho, is
Kaidan chibiusa enoki
, which has been filmed a couple of times although I haven't seen it. The basic story, which I've gathered from the intartubes, is that Utagawa Shigesumi, a painter, is killed by a ronin who's taken a fancy to his wife. Utagawa's ghost comes back and wreaks vengeance upon the ronin, and saves his infant son, who was thrown over a waterfall.
Many thanks to
myrialux
, my boyfriend, who patiently posed for me holding his Chinese sword and my stuffed Sanzo doll (made by
fourthage
) when I couldn't find any pictures online that were in the least bit helpful.

Done in Photoshop and Painter, over far too many days.