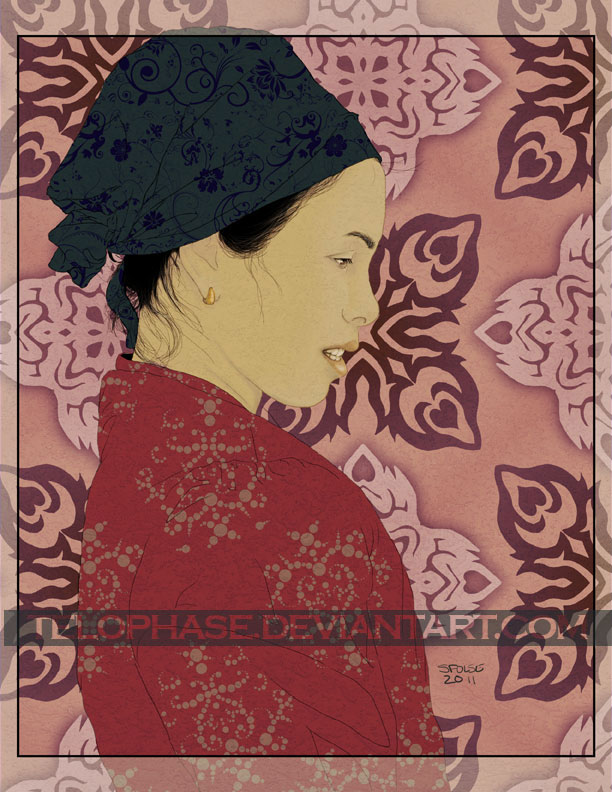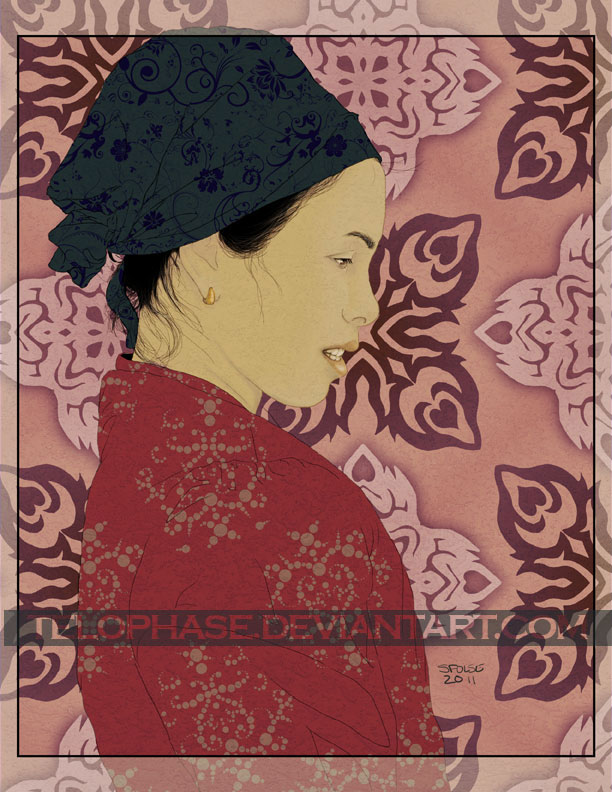 Watch
June 14 2012: I am also known on DA as ~
sfolse
, an account I created to feature my original works. I moved a copy of this over there.
NOTE: I haven't actually checked my DA inbox in about a year, so I'm turning comments off because it's not fair to you that I'm not reading them. Feel free to email me (address on my profile) if there's something you want to tell me. No, I don't do commissions or requests right now.
A few weeks back, I came across the work of Japanese artist Ikenaga Yasunari in a blog post at
My Modern Metropolis
. He uses brush and canvas to do his works, but as they relied on large-scale patterns and the canvas texture, I figured I could do something similar digitally.
Ikenaga Yasunari's website
I think I could make the shading on the face a little more contrasty, because it sort of got lost after I threw the final textures on. I also had to use a sandstone texture instead of a canvas texture because I couldn't find a free canvas texture that I liked that was large enough. Ah well.
I traced the face and clothing lines (YES I TRACED DEAL WITH IT; IT'S A COPYRIGHT-FREE PHOTO) from
this photo at morguefile.com
, by
Chilombiano
, then painted the face and then began the arduous process of finding large-scale free patterns that I liked enough to use. I'd still rather the background was a bit more vine-y, more organic and less rectangular, but oh well. It's OK as it is.
The owner of this deviation has disabled comments.