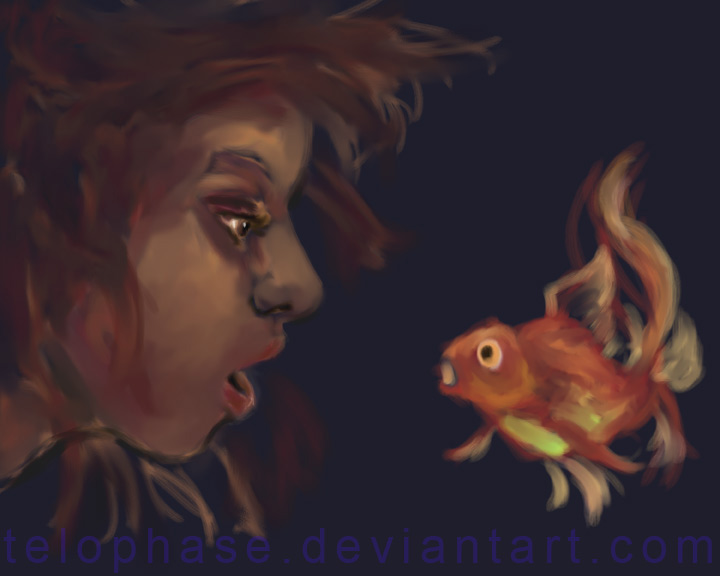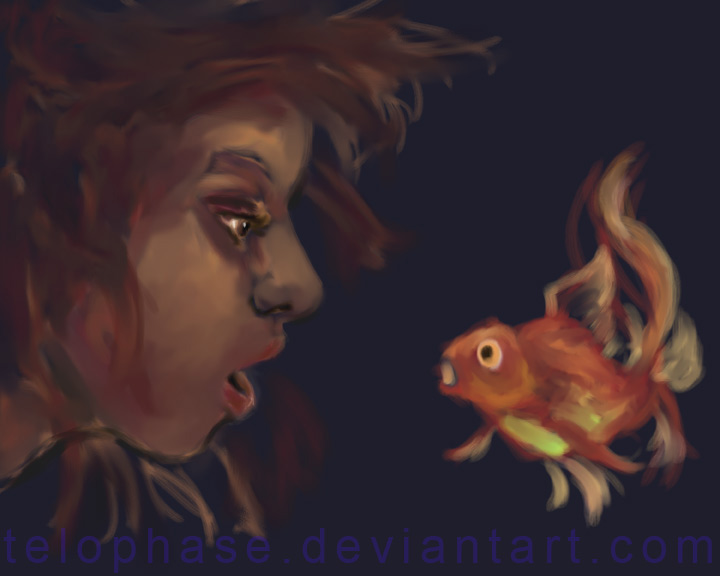 Watch
I wanted to paint a feeesh. So I did.

Speedpaint, rough, may or may not be refined later on. Painter, done in an hour? hour and a half? Don't remember.

I did it a couple of weeks ago and have been sitting on it because I thought I might refine it, but my only attempt to do so FAILED MISERABLY and sucked all the life, vitality, and accurate anatomy out of it, so it's still sitting around. Thought I'd post it now. Yeah, she's got dark undereye circles. They're, uh, shadows cast when the light comes up from below. Really. Sure.

AND WHY CAN I NOT PUT AN EXCLAMATION POINT IN THE TITLE, DA? IT'S TOTALLY NOT WORKING RIGHT WHEN I CAN'T SAY "FEEEESH!"

FEEEESH!

FEEEESH!

FEEEESH!

FEEEESH!