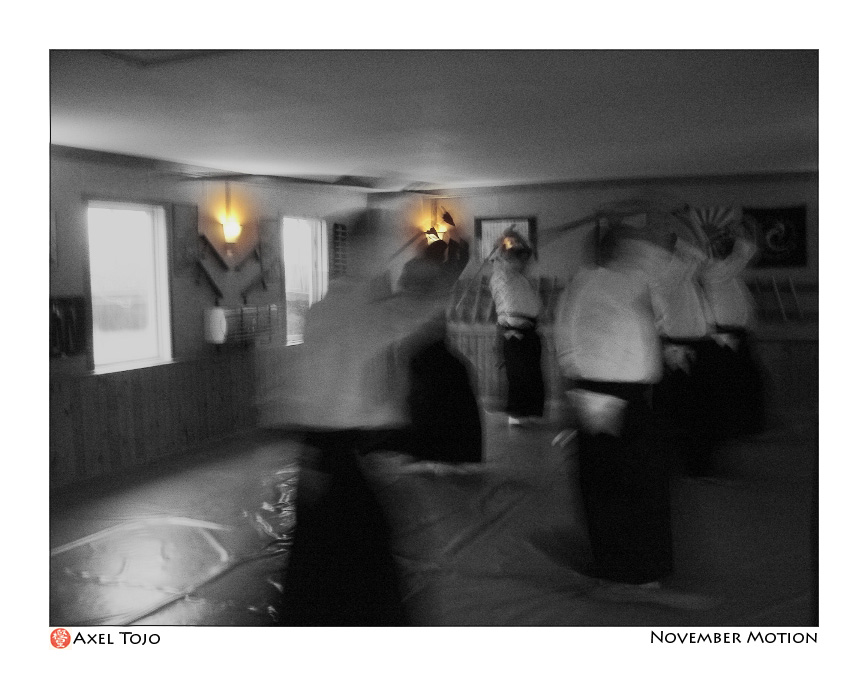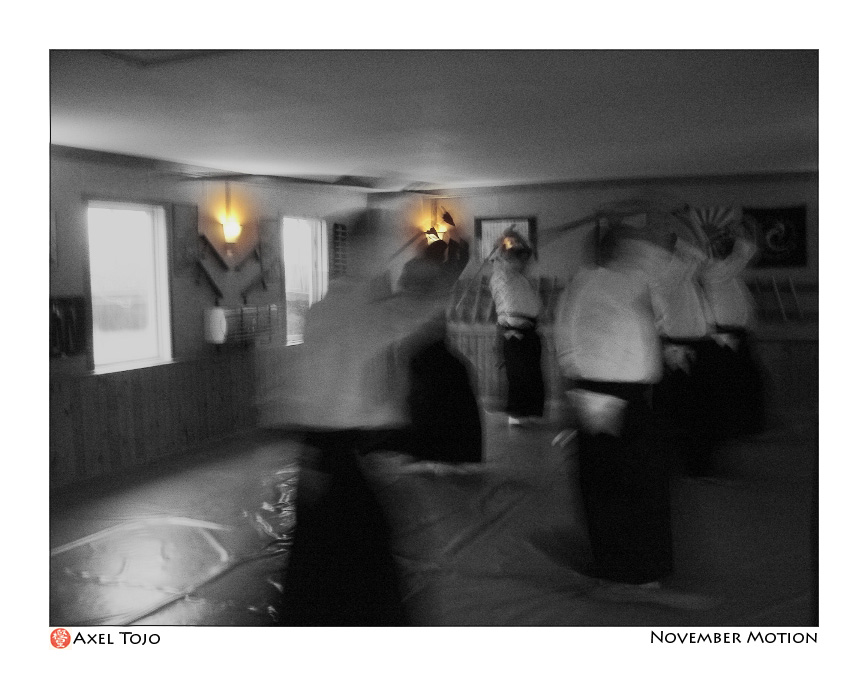 Watch
This is from a iaido camp I attended in November 2010. The lighting was almost horrific so I throught I'd try a black and white version of the photo and it really brought out the effect I was looking for. I kept the colour of those two lights to add a focal point to the image.

Hopefully I'll be able to add more martial arts oriented photos to my gallery this year.

Retouched in the GIMP.

This is cool! I wonder if maybe it'd be better to just keep the colour on the leftmost light, to give it a more central focus.

The people look almost like spirits. =]
Reply

Indeed it's a bit ghostlike. I'm not sure about the lights, I think it might look a bit off to have only one light in colour. And I quite like the light by the hand as it looks like some kind of x-ray image. But I'll try it.
Thanks

Reply