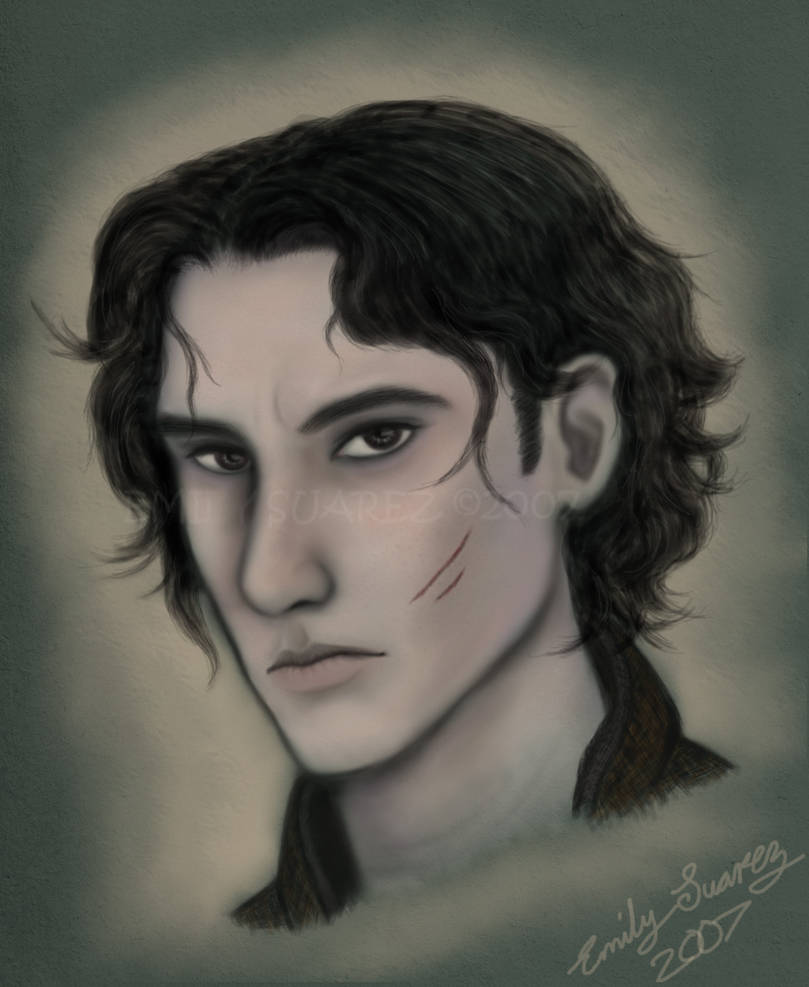 Watch
PLEASE! Full-view for your own good!
Another original character from
Shadow Of Tortunae
. He's a wizard and his father happens to be one of
Shadow's
worst enemies.
*squeals and flops over* This took me part of last night and pretty much all of today. Now I think I'll just lay on the floor awhile and rest my eyes and hand...

To view the really huge version than click 'download'.
Theron © me

Okay... I just
HAVE
to ask!!
Is he Shadow's lover????? XD
Theron -->

<-- ME (*
cough
* I mean... Shadow..

)
Reply

Weeeell, he
might
have a little thing for her... not saying if she feels the same way about him. *snickers*
I will tell you that his story is almost as tragic as Shadow's and he goes a bit... well, loney in the end because of certain happenings that would ruin the entire story if I told it to you.

Oh, I hate keeping secrets! I'm going to try really hard to get that story submitted sometime this year. I know I always say that though. Heh.

Reply

This is amazing

I love the detail. Keep it up!
Reply

Really wonderful picture, I really love it. The expression is incredible! The eyes, the hair, and the mouth, just really...wow. Makes me wanna draw too

(I haven't drawn in a while, maybe I should stop this break..)
Reply

I love the nice fuzzy lines and his hair is really well done. Nice work

Reply

*growls* I aughtta read some more of that story...
Reply

I haven't submitted the next chapter yet.

Heh, I've been procrastinating as usual. But I'm going to very soon. Like next week hopefully.
Reply

Don't worry, I do the exact same thing. hehe *tries to ignore that all my characters are glaring at me*
Reply

oooooo! He is a cuuuuutie! And the colours are so well done! *gasp* He looks like he could step out of my computer!
Reply

Thanks!

I'm so happy with him! Now I just have to do his father... and all of the other characters...

Reply

WOW! This is absolutely stunning!! I love his expression and the look in his eyes!

A gorgeous picture.
Reply