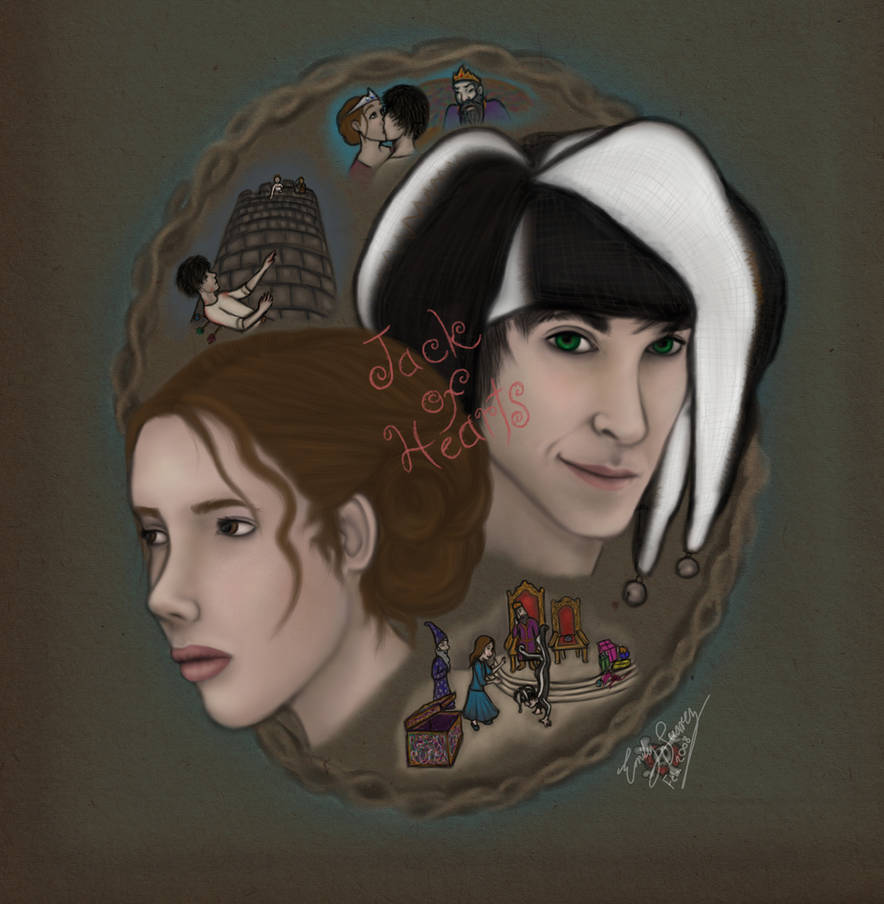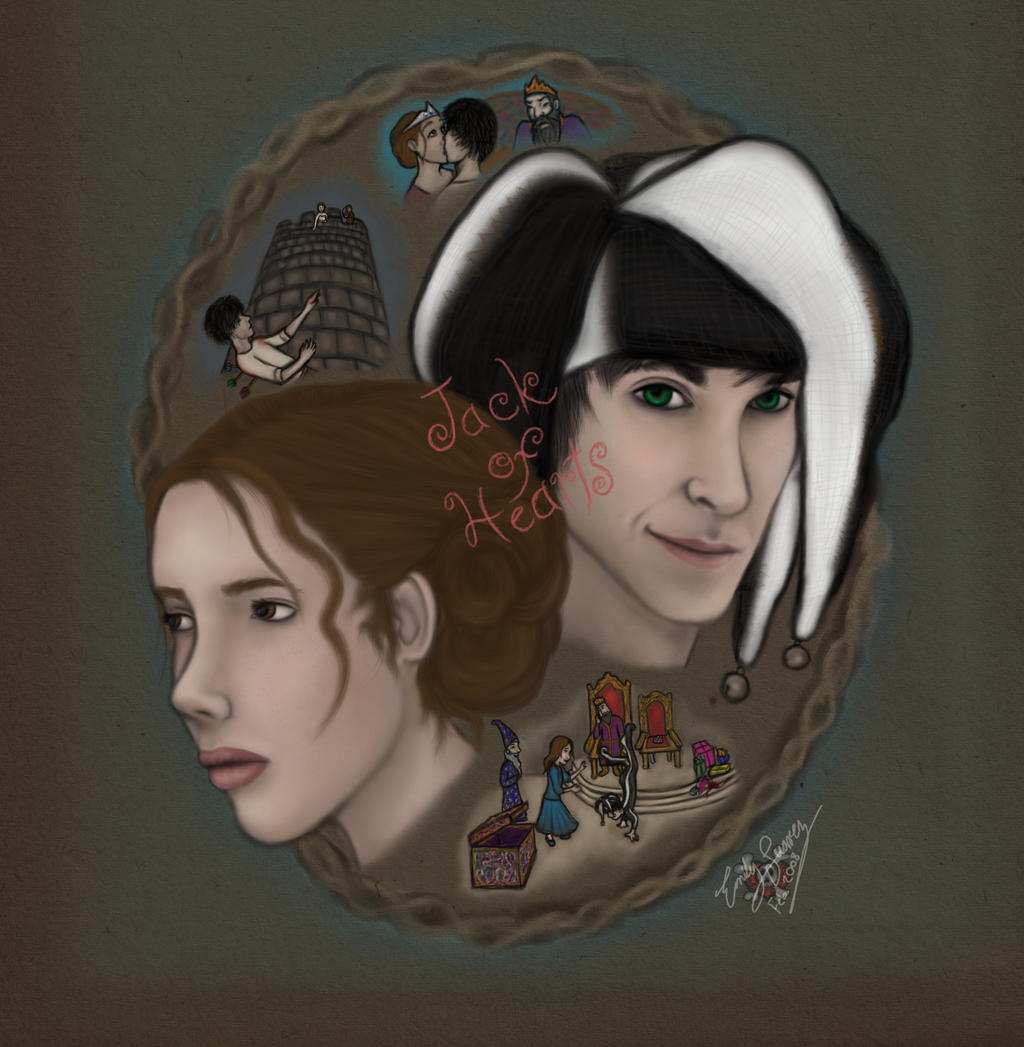 Watch
I can't ever figure out what is the right category anymore. So don't shoot me (or my art) if I've got it wrong.
This is a tribute to ~
Dracawyn
's incredible story
Jack Of Hearts
. You should really go read it. I swear you'll love it.
This was first going to be just Jack (I actually started his portrait sometime before Christmas then sort of left it alone for awhile) then I decided he was wrong somehow and I redid him. Twice. And somewhere during redoing Jack I decided to add Bel then I realized how really retarded it was to have two decapitated heads floating around a brown background and so that's when I decided to go all out, but, unfortunately, I got sort of lazy and it was six o'clock in the morning so the background didn't come out as spectacular as I was first imagining. But that's the story for all my pictures. I have to say I am proud of it though (the portraits at least. Just don't look to closely at the rest of it and squint a little and it'll be alright) and my hand is threatening to fall off. Really. Last night I couldn't flex it without wanting to scream in agony. Tablets kill your hands just so everyone knows.
Gosh, I think this is probably the most detailed completely digital painting I've done. I have to make a point to do more. *hand dies*

Jack, Bel, and company © ~Dracawyn
More fanart to come for all kinds of stuff. I've been in a fanart-y mood lately. *all my characters glare at me for ignoring them* *heh heh... backs away slowly

* I'm trying to be productive while I've got all these ideas swirling around my brain. I'm also trying to remake some older pictures and, of course, I haven't forgotten about Shadow of Tortunae. I'll have chapter one up sometime this month. I will if it kills me!
Oh, and by the way, hats are evil! For the life of me I couldn't get Jack's crazy hat right! That's sorta one of the reasons I decided to add Bel. You know, to cover up a little of the horrendously portrayed jester hat.

Yes, I like taking the easy way out although you can't actually say deciding to paint a whole other portrait just to cover up a bit of hat
easy
I guess. Boy, I'm weird.

Oops. Long description again. Sorry. Oh, well.


Would you mind if I used this as my desktop background? If every time I opened the computer I saw this amazing picture of my story it would remind me to write and make me feel guilty if I didn't.
Reply

Sure, use it for anything you like. It's yours as much as mine!
And I'm so sorry I haven't been commenting lately. I'm so behind on everything. I'll catch up this week. Promise!

Reply

Oh! It's not a problem at all, love! Don't feel obligated to read it. I just found this in my favorites and remembered how much I love it.
Reply

Cool picture.

Reply

AHHHHHHHHHHHHHHHHHHHHHHHHHHHHHHHHHHHHHHHHHHHHHHHHHHHHHHHHHHHHHHHHHHHHHHHHHHHHHHHHHHHHHHHHHHHHHHHHHH!!!!!!!!!!!!!!!!!!!!!!! *Rapture* *rapture* *ecstasy* *joy*
Reply

Reply

I take it you like it then.


Reply

*comes back to life*

This is freaking amazing! Bel and Jack look awesome! My favorite part is the top where He's kissing her. Bel's expression is perfect! I'm going to be spazzing out for days because of this!
Reply

Really? I had some trouble with that part... couldn't get it to look right. I'm glad you like it though!

So I wasn't sure about Bel's hair and eye color. What
is
her hair and eye color? I first went with blue for her eyes because in Jack's perspective he says her eyes are the same color as her gown and I imagined her wearing blue, but then I went with brown just because brown seemed like a safe color.... so I guess that means the little illustration at the bottom isn't accurate.

And I have two versions of Jack (well, three actually, but one was so god awful it doesn't deserve to be mentioned). I used a photo of Gaspard Ulliel as a reference, but I couldn't get it to look like how I see Jack so I changed it... a little. Anyway, glad you like it. I'm gonna go finished commenting on those chapters now.
Reply


I love it when reader ask me that. Actually, I've found that whenever I read a book where the main character is a girl, I imagine her looking like me despite what any description says. So, I wrote this way so Bel looks just like you.
Reply