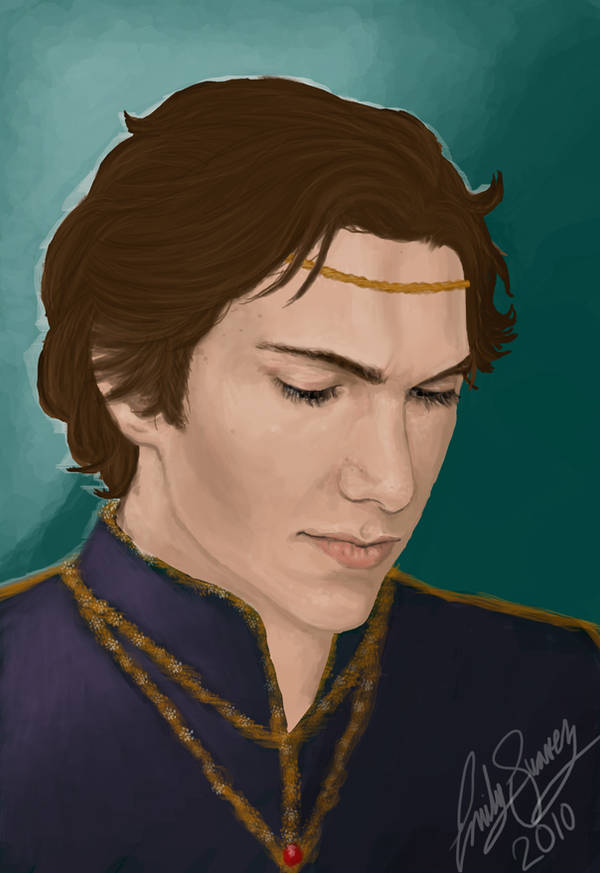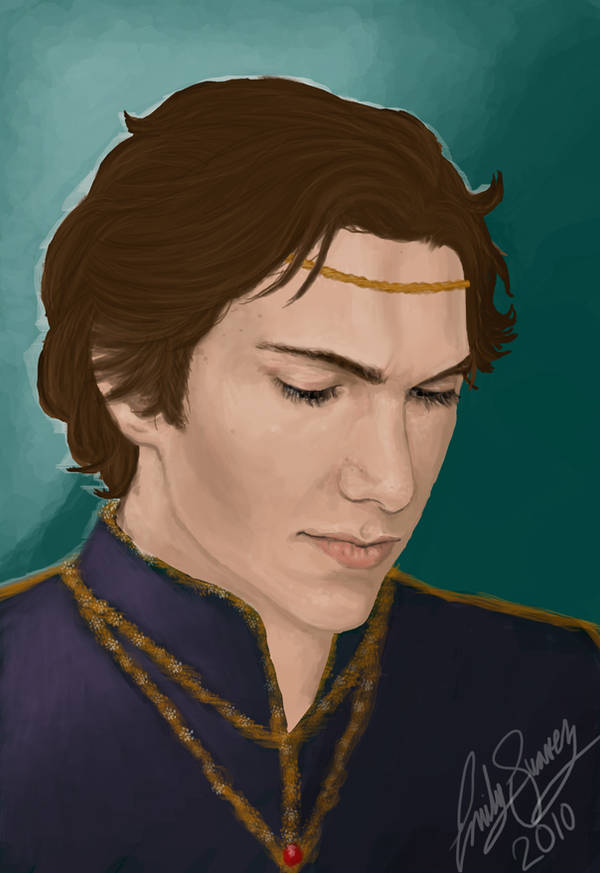 Watch
Happy Birthday, Claire!!!
This is ~
ambitoussprite
's character Eden. He is a prince who grew up away from his kingdom and his birth right. Here he's represent as the reluctant prince he became. A prince with a very dark side.
This was pretty much a five hour speed paint. Ha. His clothes are not accurate at all I was too lazy to look up some references for proper clothing and I thought the deep violet and gold represented royalty (just finished studying Roman art in Art History so blame that influence). I hope you like it, Claire, even if it isn't completely accurate and looking at the thumbnail his nose looks HUGE *sigh*.
Anyway I originally wanted to paint Jesse, but he turned into Eden somehow. I hope you had a good birthday. Sorry this is late!
Whew, is it just me or is that a long rambling description... blame my sleep deprivation.

Eden Ravenwood © ~
ambitoussprite

WHAAAAA!!!

This is so amazing, Emily!!! I am blown away! Your skillz have really exploded and I am so impressed/ envious at the same time!!
Thank you for drawing this! I am so happy!



IGWEHJFWFG
My favorite part is his expression!!! And his clothes are great!!!
THANK YOU!!
Omg, I still have to do your picture! I'm sorry it has taken so long! I'll start working on it again soon!

Reply

Don't worry about it unless you really want to. I know how busy you are and everything. I did this as a sort of birthday gift until you get your REAL present (soon I hope!). The descriptions you gave me for the art trade were helpful though! Haha!
I'm glad you like it!

Reply

Just because I am curious: how did my descriptions help you pick out my gifts...?

Reply

Oh, ha. I meant Eden. The painting was suppose to be a part of your gift I didn't expect you to do a picture in return (although I love how you did Theron!). No, I got the gift idea from seeing a picture in your favorites a looong time ago.
Reply

I like his expression! When I read the description it just fit together ^^
Reply