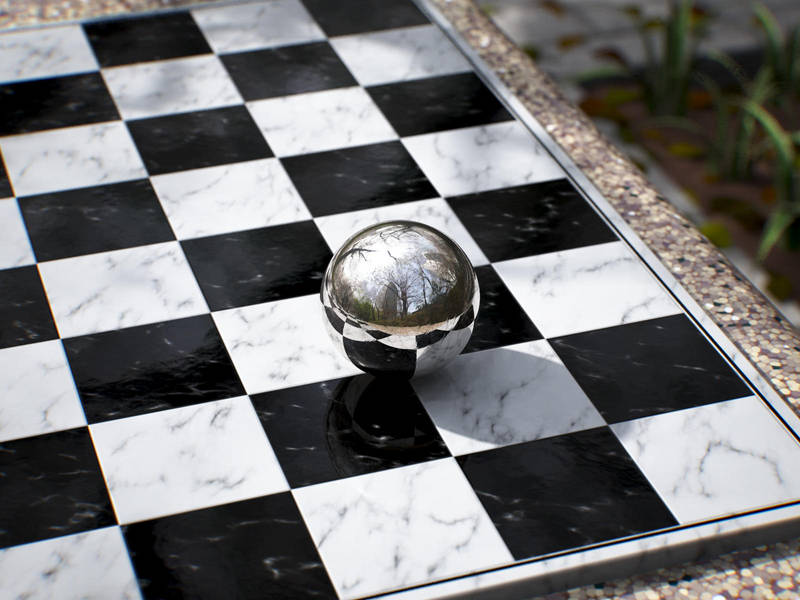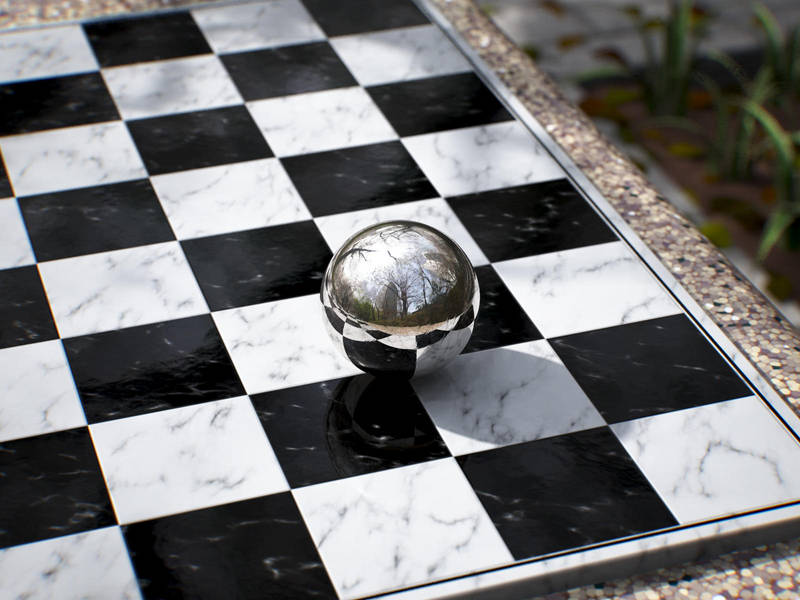 Download for a 1600x1200 version
My latest take on the classic Reflective Sphere on a Checkered Plane image. Created for an art contest subject "before + after", this being "after" I got my mad povray skillz!
The whole scene is constructed in pure POVray code (i.e. procedural textures and objects), apart from 1 photo texture for the HDRI.
It uses just about every photo-real trick I know: focal blur, vignetting, dispersion (RGB seperation at the edges of the image). The only other trick I know of is rendering in CIE colour space, but that's a lot of hassle with HDR.
The HDR probe is from
[link]