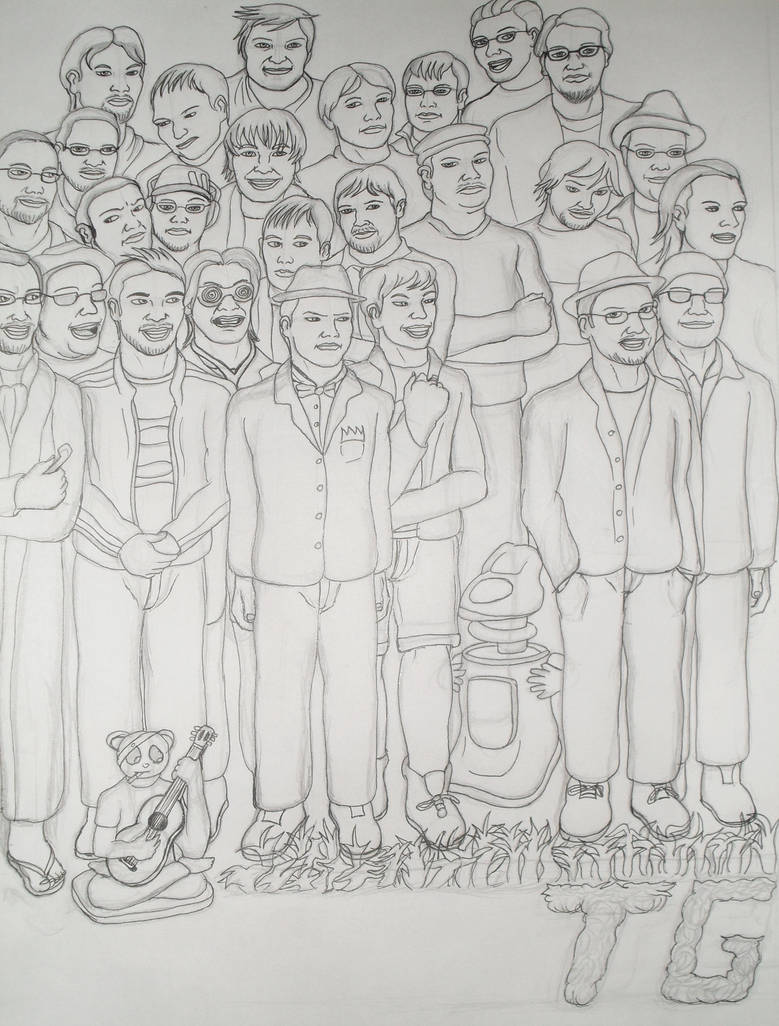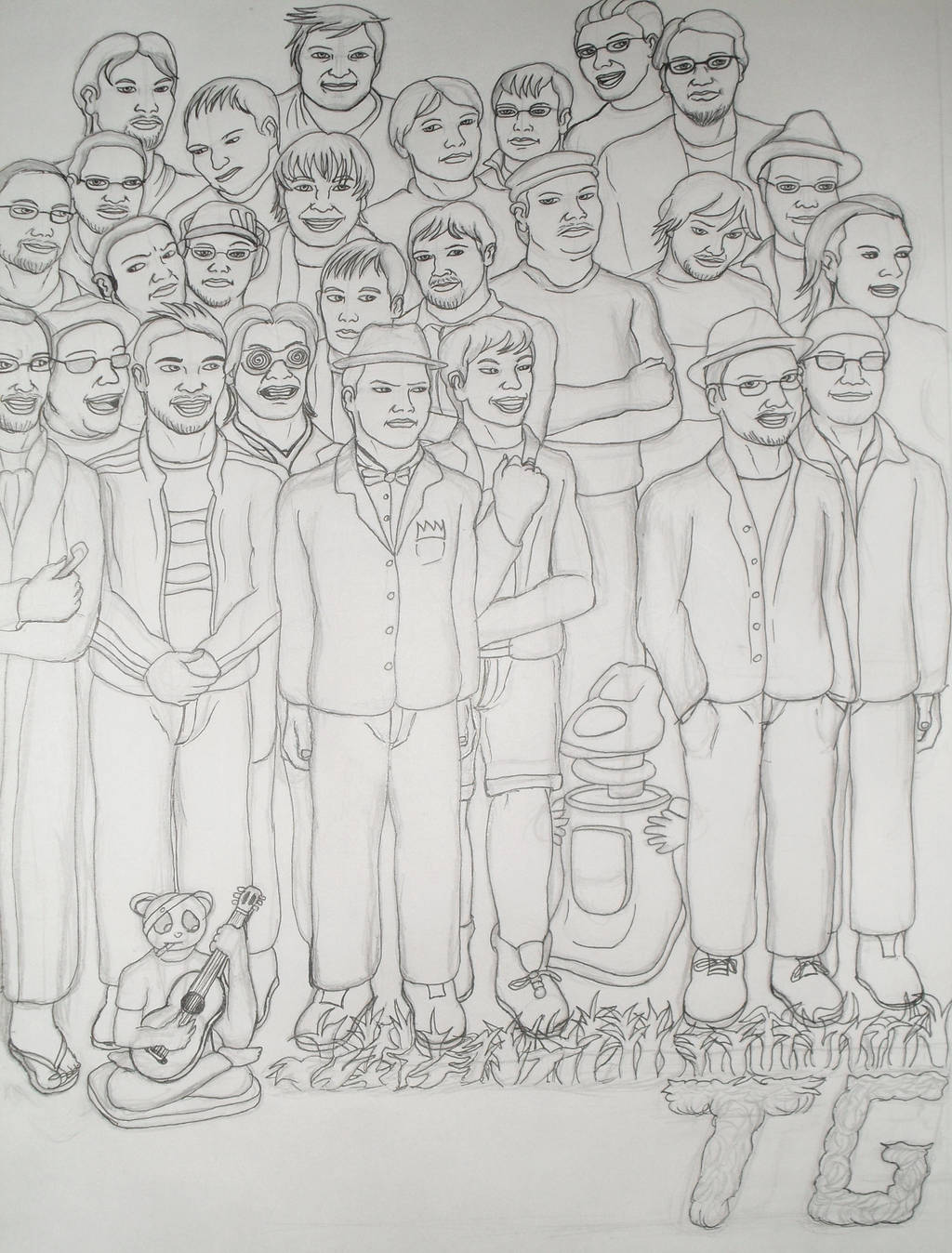 Part 1 of a project I'm working on, based on the crew, both past and present, at That Guy With The Glasses.com, and the Sergeant Pepper's Lonely Hearts Club Band album cover by Peter Blake. This part is the left-hand side. Parts 2 and 3 will cover the centre and right-hand side. Though this part still needs a little more to it. Aside from colour, I also need to add more detail and things to the space below next to the 'TG'.

May upload the even rougher 1st draft image I did as a practice run. Until then, enjoy!

People Portrayed in Part 1 (Left to Right):
Back Row: LordKat, Guru Larry, LordHebe, Matt Briner.
2nd Back Row: Y Ruler of Time, Coldguy, Wez, Distressed Watcher.
Middle Row: That Aussie Guy, HopeWithinChaos, Paw, Film Brain, Ashens, Bennett The Sage, Phelous, Dr Gonzo, Mike Ellis.
2nd Front Row: Rollo T, Dr Insano, MikeJ, Bhargav (as Ma-Ti), Burton T.Robot, Mike Michaud.
Front Row: That Guy, Angry Joe, Sad Panda, Harvey FineVoice, That Other Guy.

Yay, I'm at the back!!!

Nice pic Sir, but wow, it looks like it took absolutely ages to do!!!
Reply

Thanks

glad you like it, and thanks for the

too. It did take a bit of a while, but not too long. After you get the front row done, the rest is essentially face shots, albeit with a little fiddling about (figuring out where people's legs or torsos or whatnot would be through the empty spaces behind rows). I may redo it though, or at least fix up some of the rushed faces (this was the first part I drew, and it's probably the best of the bunch

), and sort out some of the organisation (like how you have the TA hosts past and present standing together here, the Bums in part 2, etc).
Rather like your work in turn- particularly the top 10s, and the recent Apache video. I had seen the infamous drowning-in-crap part before on some comedy show or other, but I didn't know it was part of a longer film. Makes me wonder how I survived my childhood years in the countryside

Reply

Reply

Sweet job on this, I hope we see the finished piece soon.
Reply