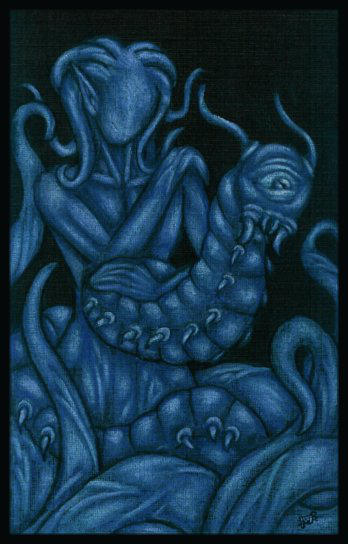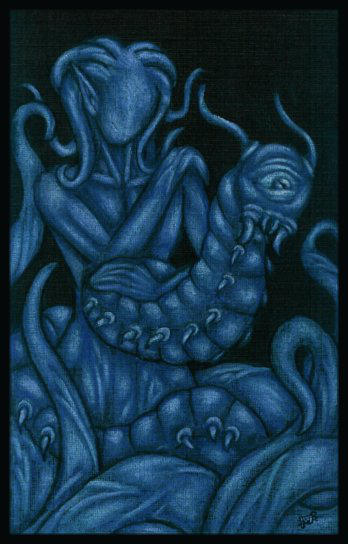 Watch
My inexplicable character with no point or purpose aside from drawing him, Lord Nameless of Hollowland. Who is clearly not nameless. And apparently has a. . .seeing-eye centipede?

Prismacolor pencils on black textured paper.

Reply

I have -no idea- where this one came from. I only know that although it seems to freak people out, the strange Lovecraftian thing likes his strange cyclopic centipede seeing-eye critter. Like some sort of chitinous puppy. XD
Reply

oh wow thats so cool..
*madly dives for the 'add to favorites' button*
Reply

...Wow.

Boy, you do creepy so well.
Reply

Thanks for the comment! I have no idea where this notion got spawned from, just sort of tumbled out of my pencils like things do sometimes. *g*
Reply