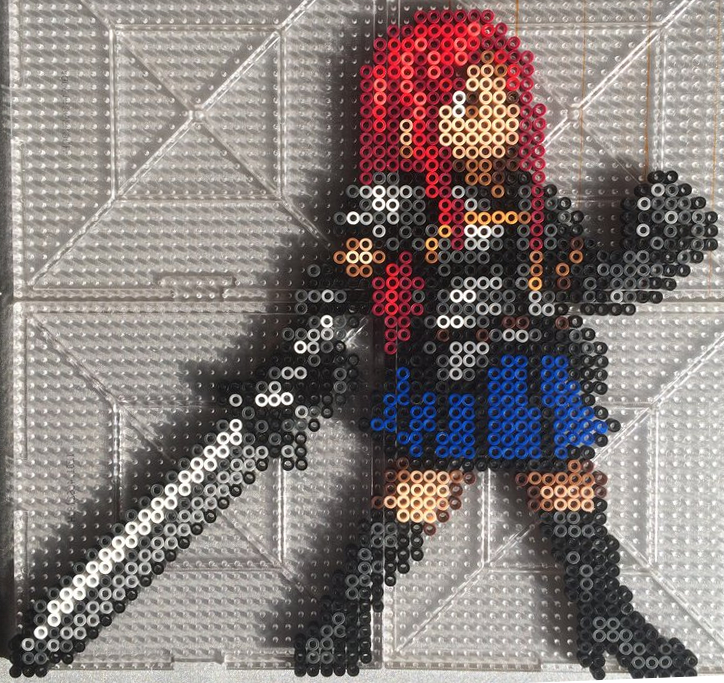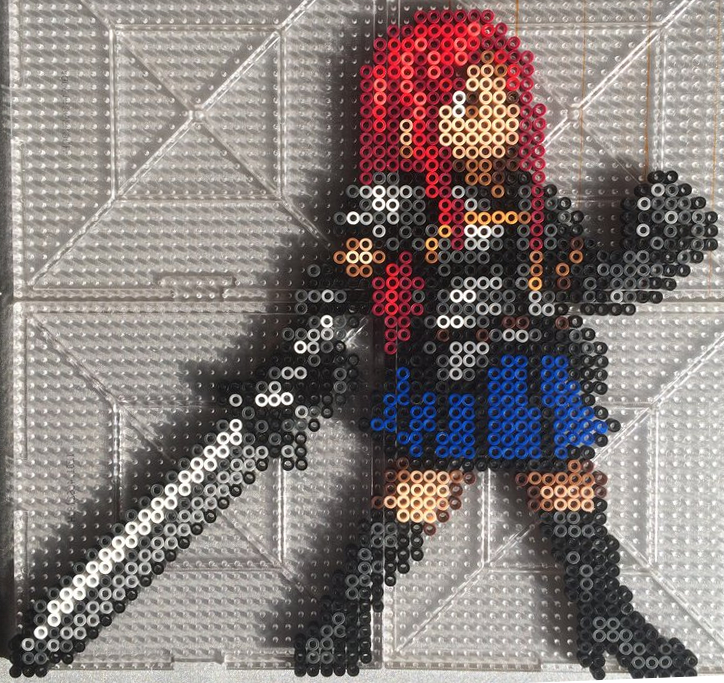 Watch
Perler of Erza from Fairy Tail in her standard armor (the Heart Kreuz Armor)
I couldnt resist doing multiple versions of her with different weapons and armor >.<
The sprite is from a nintendo DS game Fairy Tail Gekitotsu! Kardia Daiseidou
There was another DS game that had slightly larger and more complicated sprites, but on most of the characters the faces looked really blank and strange, idk i might do a larger version of her later using the more complex sprite later.

I do not own the rights to Fairy Tail.