Every month I take a look through
Divine-Tutorials
submissions and choose one from each section which has caught my eye. Why am I doing this? To help new/unknown tutorial writers gain the recognition they deserve for their hard work.


Photoshop


Tutorial: FASTER Pixel Art
-
Soprie
I had not even thought of some of the points detailed in this tutorial. They are ingenious in their simplicity and help any pixel artist create masterpieces faster.


Paint Shop Pro


Edit Tutorial 1 PaintShopPro
-
Wingfetish
:thumb195476215:
This is a wonderful little tutorial which can help anyone prepare an image for either uploading, or line-arting. It also explains how the Level sliders work.


Gimp


GIMP Pixelword Tutorial
-
missmichikolove
:thumb172577442:
Animating can be daunting for beginners, but this tutorial helps ease their minds as it walks readers through several animating effects, and details clearly how to make each one work.


Drawing


Depth and Atmosphere TUTORIAL
-
vandervals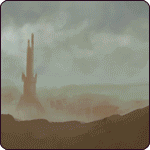 vandervals
has given us many fantastic tutorials but this one I feel offers more than most. It not only explains how best to draw your backgrounds whilst keeping in mind perspective, but it also gives you tips on creating atmosphere.


Artisan


Easy Fabric Hair Clip Tutorial
-
RuthlessDreams

The best artisan tutorials are those which you can make easily, and use yourself! This is exactly one of those tutorials, in which the reader is walked through how to create a beautiful hair accessory, with items which could generally be found around the house anyway!


Web Design


Save for Web
-
kuschelirmel-stock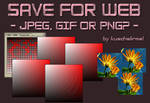 This fantastically detailed tutorial thoroughly explains why each image type should be used and in which situations. Every web designer should give this a read to better understand image types.


DeviantART


TRANSFER GROUP FOUNDERSHIP
-
xShadow-Designsx
:thumb210677958:
Giving your group ownership away to someone else is often a necessary part of owning a group, and I've seen a lot of great groups die or become inactive because the owner has disappeared. This tutorial helps prevent that problem by detailing explicitly how to give another deviant ownership of your group.


Food


Creme Brulee Tutorial
-
Talty

Creme Brulee's are often considered an elitists dessert, which people often have never tried. This tutorial helps bring them down to Earth, and details how to cook them, without necessarily bruleeing them.


Photography


Pom's Guide to Composition
-
cptpomeroy

I was shocked when I realised that this tutorial was so old, yet relatively unknown. It's a fantastic resource which all budding photographers should take heed of. Anyone can learn something from this comprehensive tutorial.


Writing


Character Tips 2 - Personality
-
Shade-Arts
Often times I see cliché characters in fiction, whether they be too depressing, or just a typical hero. This tutorial helps writers steer clear of this mistake as it explains why certain characteristics and personalities are improbable.


Other


WorldCreationGuide p.3a
-
Charanty
Whilst all of
Charanty
's tutorials are fantastic, I found this one particularly fascinating. It helped me learn a lot, and can help any writer or artist who wishes to create a sci-fi land.