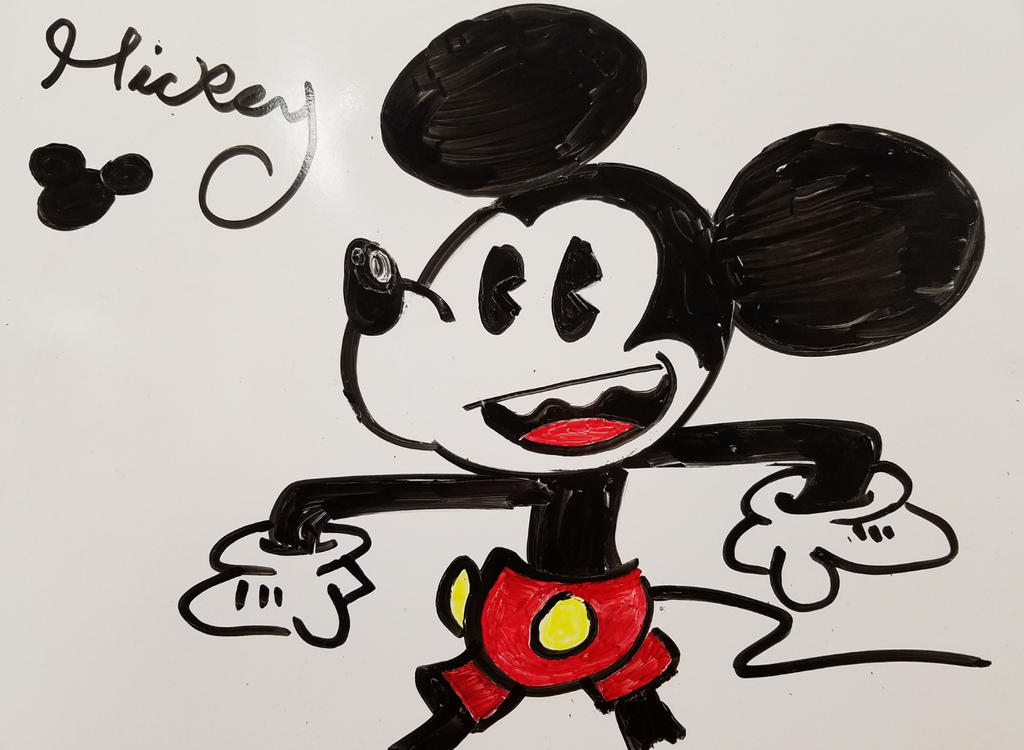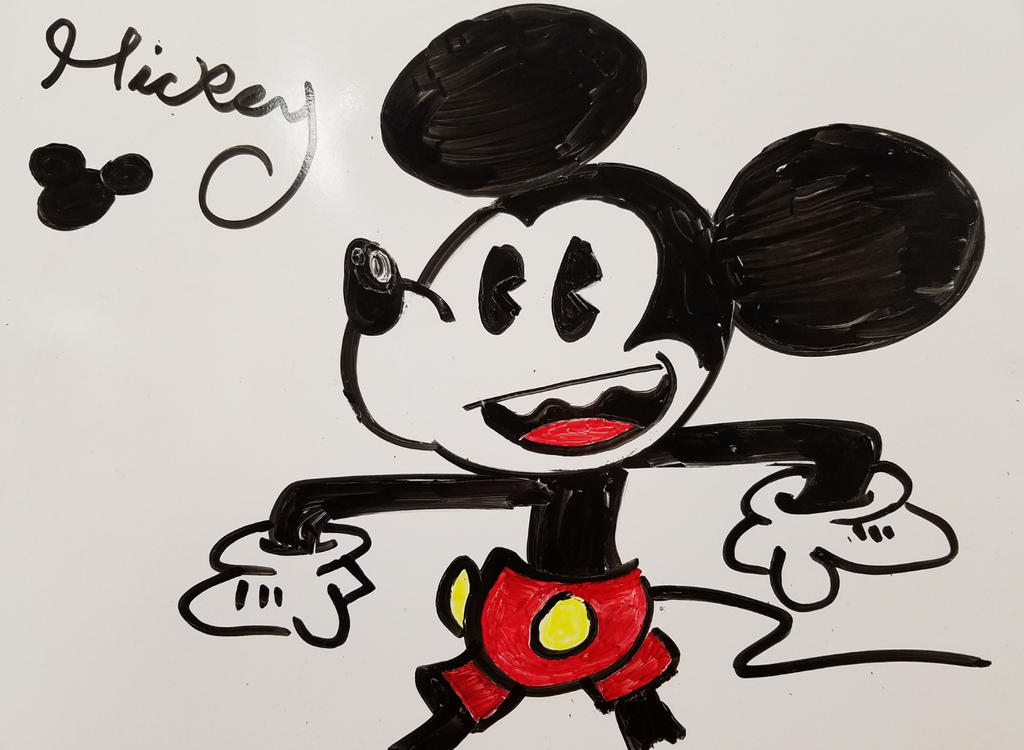 Watch
My 3 year old son loves the newer modern Mickey Mouse cartoons, so I drew this at work using dry erase markers. I told him Mickey drew it and signed it for him. He didn't fall for it...

Just don't let on your having too much fun at work. This could have an affect on you getting a huge and massive raise $$$💰💰💰🙀
Reply

Drawing and goofing off at work is irresponsible. Did you show tricky Mickey to your boss?
Reply

Yes. My boss has also seen some of the Sonic vs. Smash drawings I've done and she thought they were hilarious. As long as I can do my job well while doing this no one minds, and I do pretty well at work.
Reply