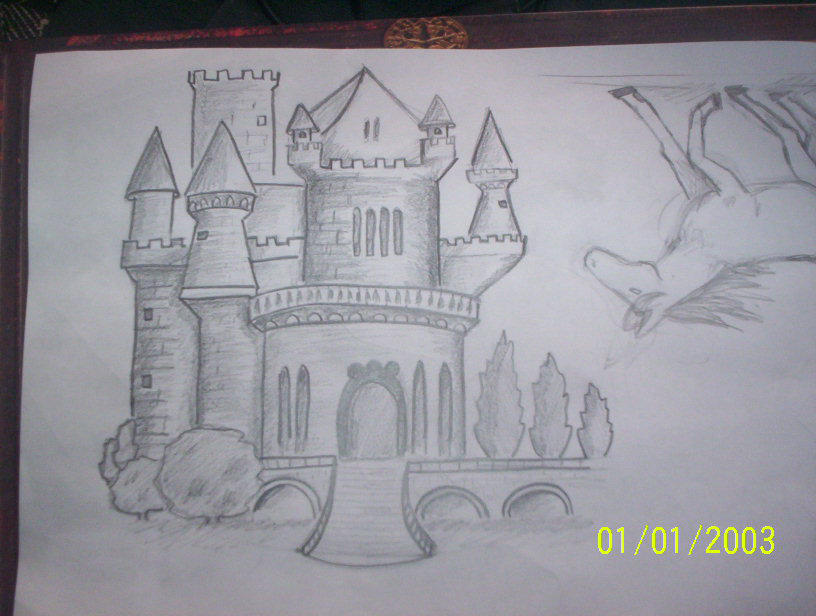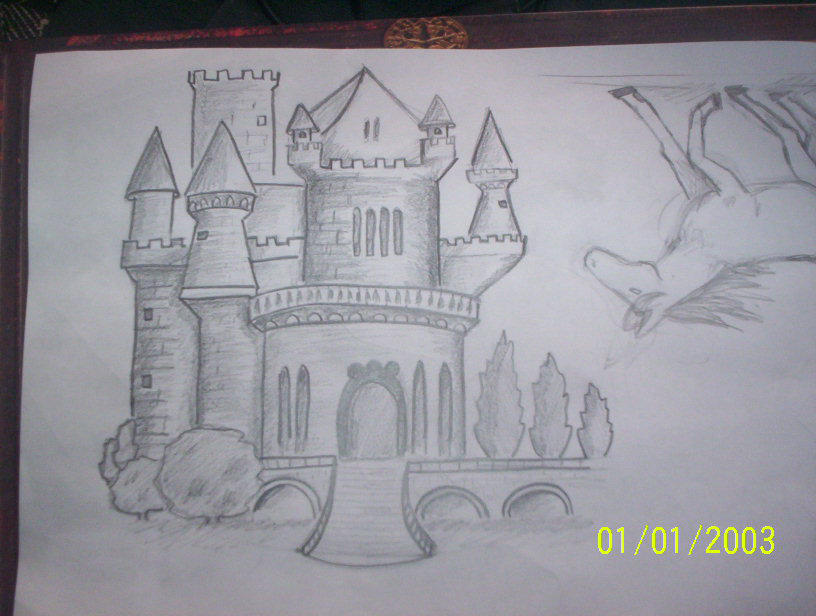 Watch
This is the completed castle, minus colour. Once again, please ignore the upside down horse nex to it...


wow!
thats awesome!
aww but i dont want to ignore the upside down horse haha
Reply

no, you know you do..
haha thx.

Paige has one of those drawing books, and this pic was in it! so was the horse...and the phoenix. so i can't take all creative credit.
Reply

but...but... aww

haha
oh ok then, well it still looks good anyway. i need to do some drawing again, but i dont really have the time. it sucks

Reply

haha, i did them all last night, before watching the vamp diaries. because i have to stay at home and babysit the kids soo...
i'm not gonna run out of time as far as I can tell.

Reply

haha i still havent watched that yet, i recorded it though. was it good?

yeah, you're lucky. i hate assignments
Reply

oohh, I won't spoil anything. although the add is definately enough of a cliffhanger if you've seen that.

I have an animal behaviour assignment to complete. I have to continue with that sometime.... gah.
Reply

nah, i havent even seen the add so...
it was good though?
i'll probs watch it sometime tonight but...

ohh funfun. what do you have to do?
Reply

haha, not so sure i'm liking these recent episodes. stefan and elena are all lovey gooey. although, after having finished the first book, i definately prefer the tv series elena and stefan relationship compared to the book. talk about love at first.. uh.. kiss.

My animal behaviour thing is just the next unit on, all about physiology of the cat and dog. explains the function and how important eyes ears, nose fur etc is to how they act.
so yeah

hows uni going?? any more assignments due on your end?
Reply
(1 Reply)