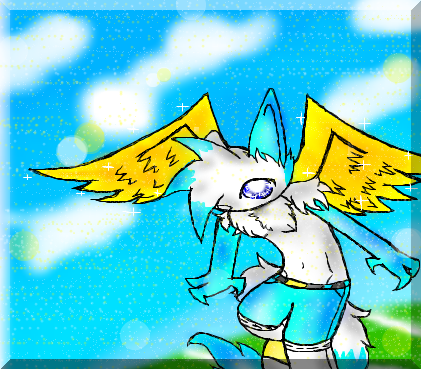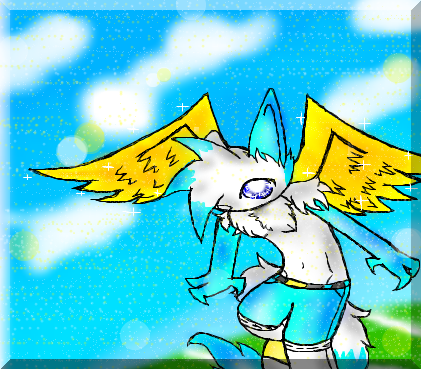 Well its been awhile since I drew this form so might as well give it a shot.
I was aiming to make him rip through the pic with his claws so it looks like metal coming out by Ripping The Air with his claws but couldnt do it cause it was to difficult. Then he had to be his original Light blues and no jacket cause it was complacated with the background. And sooo thats it.
It took 12 to 1am to do the outline, 1am to 3:20am to do coloring and additional stuff.
Hope ya like it.owo I could use a new ID for a change.
Dark (c)

Pokemon (c) GameFreak

Reply

Yo, dude in the comics, can I rip off his wings and pawn them?

Awesome form, so sparkly *.*
Reply

LOL weeeeeee'll see after the RD saga when i add more cast member..... even though it wont be pretty.
Reply

EYES. IT'S ABOUT THE EYES. IT'S AMAZING.
Reply

fmolwsedjgoiwe Thanks!;0; I just adore the eye styles i'm doing. im trying to match it with my RL art.
Reply

I Don't Remember Him With Golden Wings When I Watched Your Videos?o3o They Must Be The New Wings Huh?:'D
Reply

yep.:'D i wanted this form to look pure as a can like in another pic i did with him.x3
Reply

"As A Can"? You Mean "As I Can" So Your Form Is A Tin Can Or Something?X'D Sometimes You Write The Funniest Words/Sentences!XD LOL
Reply