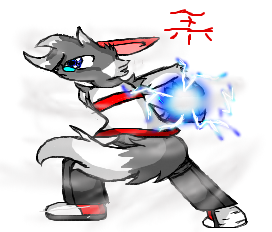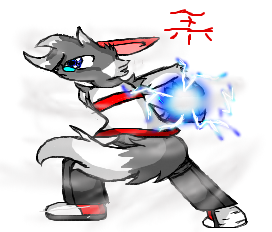 Ah it has been awhile since i drew this lovable OC has it?
Back then with Angelic Dark or Eternal Chaos Dark he add his own over powered electric attack called Angelic/Chaos Thunder depending on what form he is on.
It would be a powerful electric beam that shoots out to the foe.
TIME TO NERF THIS BITCH!

-shot-
Move Name: SphereBolt
Type: Electric
Power: 80
Accaracy: 90
Hit Type: Special not Physical
The user launches a powerful electro ball pushed by huge gust of forced wind that paralyzes the foe upon hit.
So basiclly its a electro ScaredFire-shot-
Enjoy~

Help with the name from

Reply

For Some Reason, That Move Reminds Me Of A Hadouken.o3o But Yay I Get To See Dark!:'D
Reply

well its more out of an aura sphere which that move does look like a hadouken. pretty much yeah. dark has a hadouken-shot- and yay.

Reply