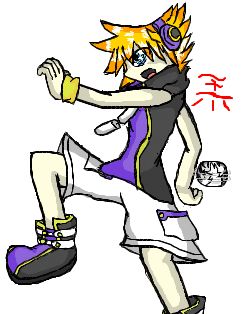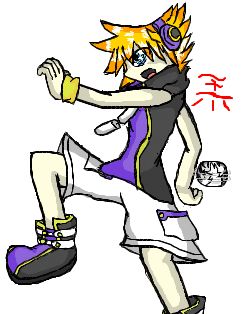 Watch
This pic was on one of my main "To Draw" list but i never was able to do it. With Sora done I figured i give it a shot on doing this.
I've never played The World Ends With You (Fan Base: OH YOU STUPID SOME OF A GO KILL YOURSELF-jkshot-) but i ALWAYS was interested on whats it about.ouo
Plus this character look freaking bad ass!
Enjoy~


Whoop Whoop suck it Sora i'm in a picture too!
Neku & World Ends With You (c) Square Enix
OH ALSO while i was outlining this

was the brilliant one to make a dancing stick icon to this for my new webcam.


Reply

what i do???D:
Is it good?ouo
Reply

Now I Really Want That Game Now.D: But I Don't Have A 3DS.l:C
Reply

its a old ds game.xD its just very hard to find.
Reply

Its a great game. I didnt get to finish it ever though and havent found it for cheap enough to buy
Reply

Down here i can NEVER find it. I always heard how epic it was but they never had it in gamestop. Its one of those sideline games that you'll luckly find in regular stores in the mini game sections like kmart or rite aid. I never really understood why but its hard to get.
Reply