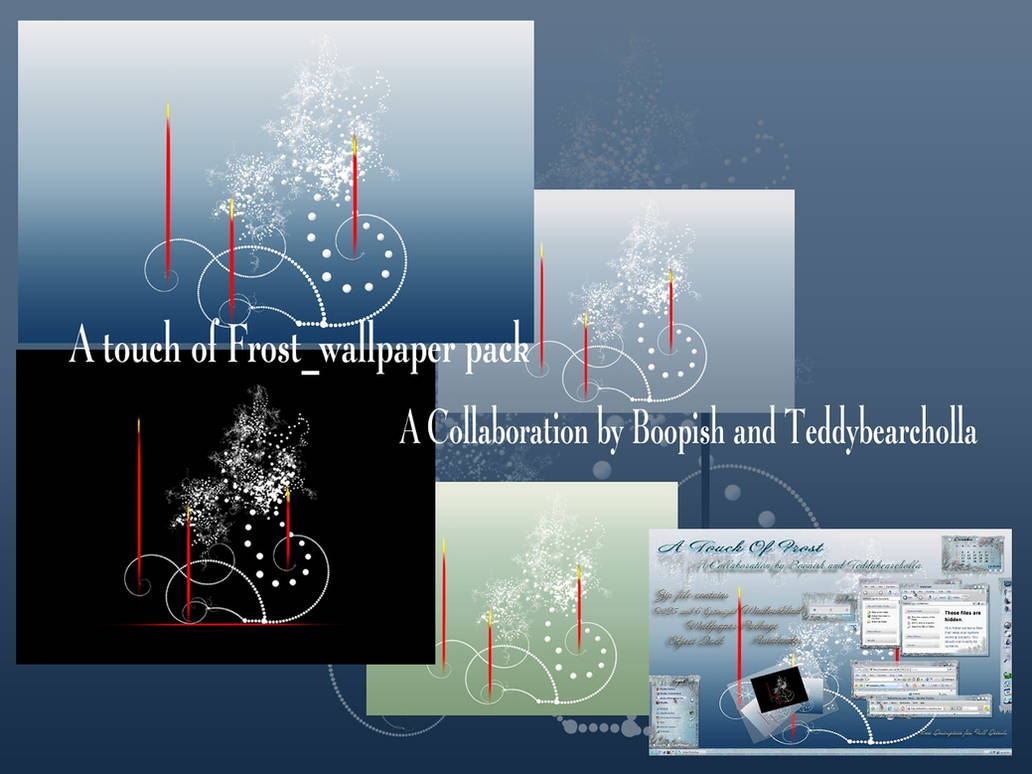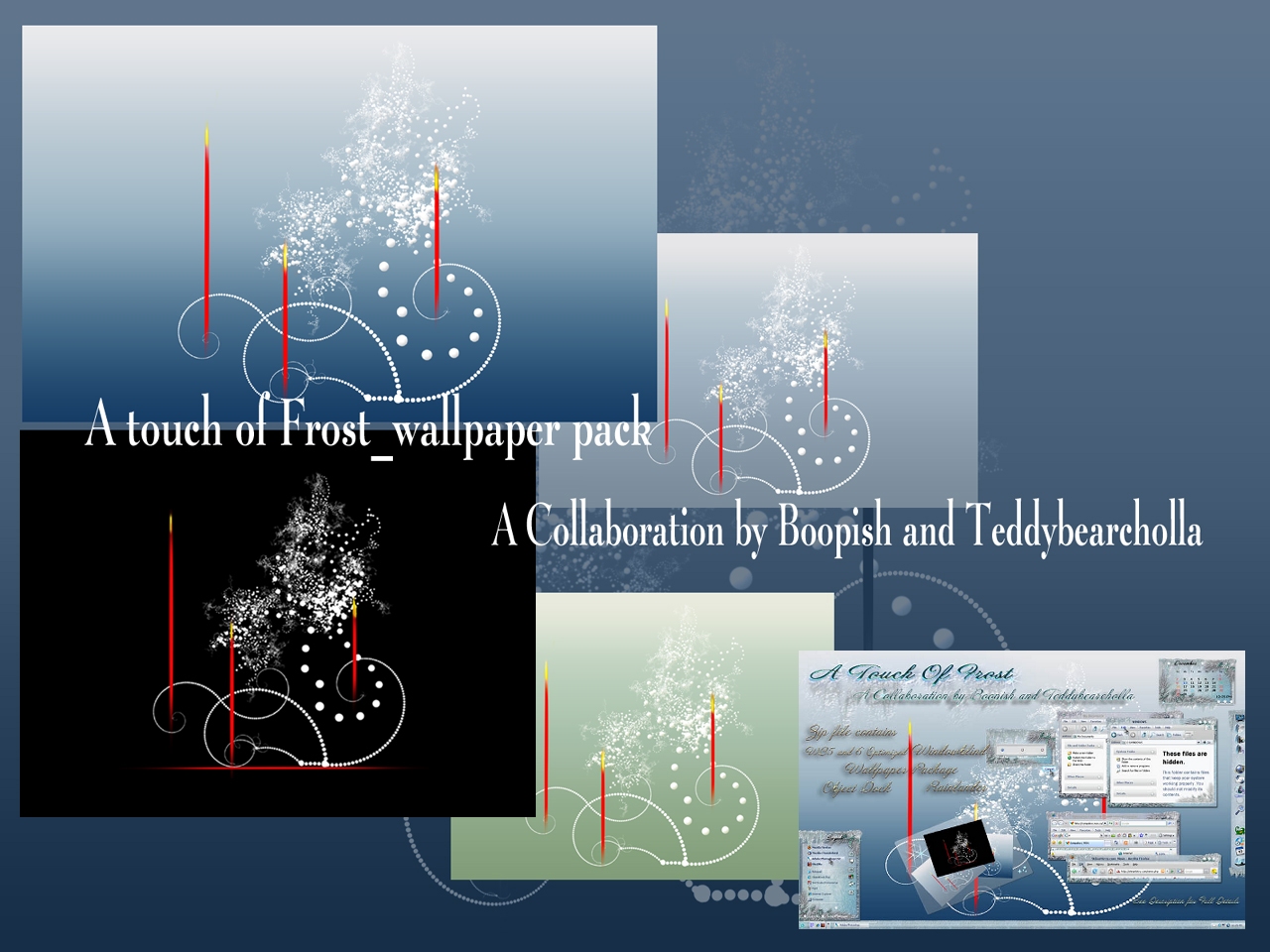 Watch
A Touch of Frost - A Christmas Collaboration by Boopish and Teddybearcholla
Frosted wallpapers, both widescreen and standard sizes.
Boopish created the beautiful Wintery Windowblind in shades of icy blue, frost white and pale grey.

It is designed, and optimized for WB5 & 6. She also includes a matching Object Dock and Rainlender!!

And these can be found at her Skinartistry site...
[link]
WE hope you enjoy this *wintery* collaboration!!!




edit: I forgot to mention, that in order to download at Skinartistry, you have to register, which only takes a minute and is free!!
I also changed the preview with one that has a screenshot of Boopishs Wb!!


I join to the inexperience from "altergromit",
because I`ve no notion what "Windowblind" (fogged windows

),
"WB5", "ObjectDock" (contractable objects

), etc. contain!
Anyway, I like the discreet Xmas-design of your WP!

My favorite is of course BLACK, your "Frosted pearls"!


I wish you an enchanting Nikolaus-Day

(in Austria "Krampus") ..
and a boot well-stocked with delicacies, those you have earned fairly, ..


Reply

Cool!


Reply

lovely

Reply

great wallpapers !


Reply

Even if I don't understand one word about *Windowblind*, *WB5*, *Object Dock and Rainlender*... ...I recognize *your hand*, I like it!!! ...It is very *Xmas*; I like the green one maybe a bit more!



(...and I like the site's icon!

)
Reply

Someday maybe you will know about them!!!

... Thank you...me too, I really like the green one!!!

...yes *Sam* he's a turtle!!! but I think you know that!!!




Reply

Great work to both of you
Reply

Beautiful

Reply