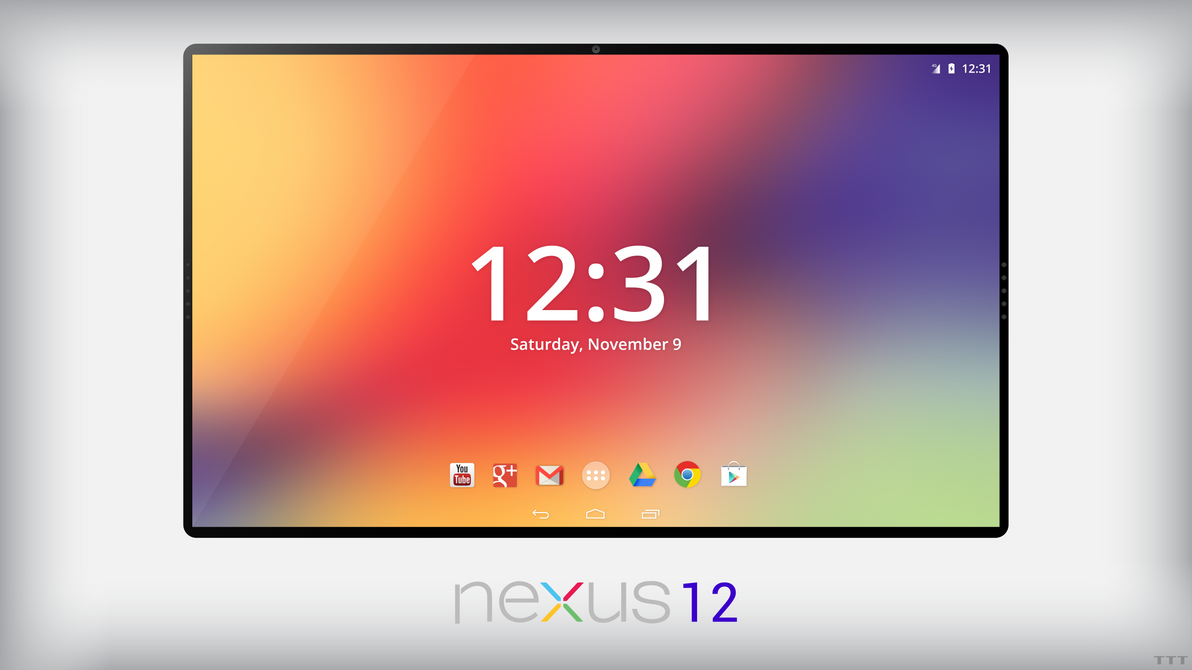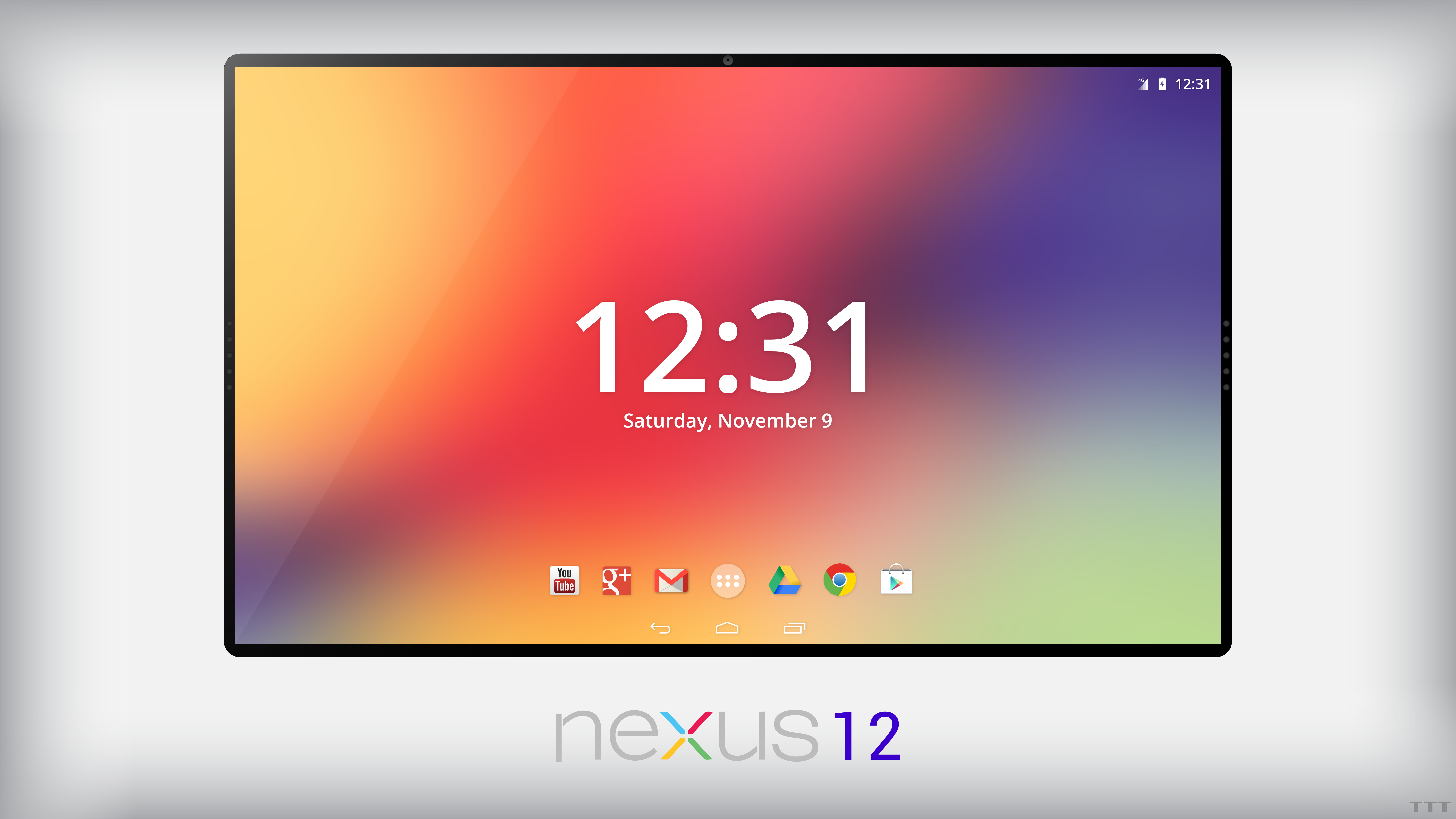 Watch
My brand new concept for a new Nexus device, the Nexus 12.
My 3D Nexus 12 concept:
thetechnotoast.deviantart.com/…
This new device, created by ASUS, houses the following:
A 12 inch screen with a 5120x3200 gorilla glass 4 capacitive touch screen at 503 pixels-per-inch
4GB of RAM (expandable to 6GB)
A 2.6 GHz quad-core Qualcomm Snapdragon 1000
Android 4.5 Kit Kat (an incremental upgrade to 4.4)
A 3MP front facing camera
A 13 MP back camera that can shoot up to 4K
5 powerful neodymium magnet speakers on either side of the device
Windows RT and Chrome OS Ready (multi boot)
Optional official pre-root with partnership with the creators of SuperUser and Cyanogenmod
All tablets shipped with 4G LTE ready chips
And then the usual stuff (NFC, Bluetooth, etc.)
Prices:
£200 for 32GB (LTE enabled)
£280 for 64GB (LTE enabled)
£360 for 128GB (LTE enabled)
I hope you like this concept!

///
This concept has been featured in the following articles:
Android Authority:
www.androidauthority.com/nexus…
Phones Review:
www.phonesreview.co.uk/2013/11…
Android Headlines:
www.androidheadlines.com/2013/…
IBTimes Australia:
au.ibtimes.com/articles/521481…
IBTimes India:
www.ibtimes.co.in/articles/521…
Giga.de:
www.giga.de/tablets/google-nex…
Androidmag.de:
www.androidmag.de/news/nexus-1…
MyAndroidChief.com:
myandroidchief.com/nexus-12-ta…
Android Phones:
www.androidphons.com/nexus-12-…
BlogNT:
www.blog-nouvelles-technologie…
///
Sources:
GMail and Google Drive dock icons by BJ Heinley of Dribbble (
dribbble.com/heinley
)
YouTube vector can be found at
www.youtube.com/yt/brand/en-GB…
Chrome vector can be found at
www.logoeps.com/google-chrome-…
Google+ vector can be found at
commons.wikimedia.org/wiki/Fil…
Play Store vector can be found at
upload.wikimedia.org/wikipedia…
Nexus logo vector can be found at
commons.wikimedia.org/wiki/Fil…
Wallpaper is blurred version of official Nexus 10 wallpaper found here:
3.bp.blogspot.com/-918dMsRbuG4…
Everything else designed by Tecior (Ltd)
///
Uploaded as TheTechnoToast (Ltd).
Copyright © 2013 Tecior (Ltd). All rights reserved.