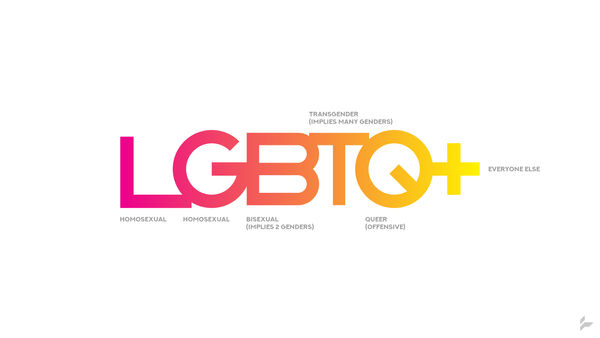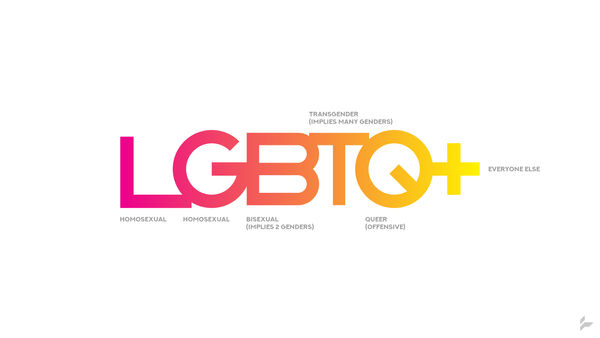 The first 2 letters stand for the same thing.
The next 2 contradict each other.
The last letter stands for an offensive word in the gay community.
This is worth pointing out.
///
Copyright © 2018 Tecior Ltd. All rights reserved.

Donate:
paypal.me/Tecior

Reply

There are only two genders and that is a fact.
Reply

Let's just call it what it is: complete and utter Bullshit.
Reply

Transgender doesn't automatically imply there being more than two genders, as transgender individuals are simply men or women who were born in the wrong body. And Queer isn't really an offensive term with many LGBT people using it nowadays, I mean there is even a Netflix show called Queer Eye.
www.netflix.com/title/80160037
Reply

They literally claim there's 58+ genders.
Reply

Reply

You've not seen the chart I take it. Transgender is identified as one of the phantom 58.
Reply

What chart? I've never seen a chart which has "transgender
identified as one of the phantom 58" and I highly doubt that chart is by any sort of scientific source, unlike the American Psychological Association article I just linked you
Reply

So... Facebook quotes Network Of Support, which they call a leading LGBT advocacy group.
m.facebook.com/facebookdiversi…
I have a question.
1: Do you think Facebook is wrong to do this?
Reply

Confusing is what it is. :/
Reply

The first letter explicitly means female homosexuals. The meaning of "bisexual" has evolved to not necessitate the existence of only two genders. Slurs can be reclaimed by the communities they target.
Reply

And gay means male homosexuals. Both mean homosexual.
And if that is true of the word 'bisexual' then it shouldn't still have 'bi' in the name, should it.
Queer hasn't been reclaimed, it is still considered offensive to gays.
Reply

Female homosexuals and male homosexuals are both homosexuals, but the terms are not identical.
Like I said the meaning of the word "bisexual" has evolved - its original meaning is irrelevant to its current meaning.
Reclamation isn't a simple black and white matter, where something either has been reclaimed or hasn't - reclamation is an ongoing and complicated process. Some LGBT+ people identify as queer, others don't. Some find the term inherently harmful, others prefer to reclaim the term for themselves. It's more complicated than just "queer is a slur".
Reply