---
OFFICIAL Hastsune Miku shirt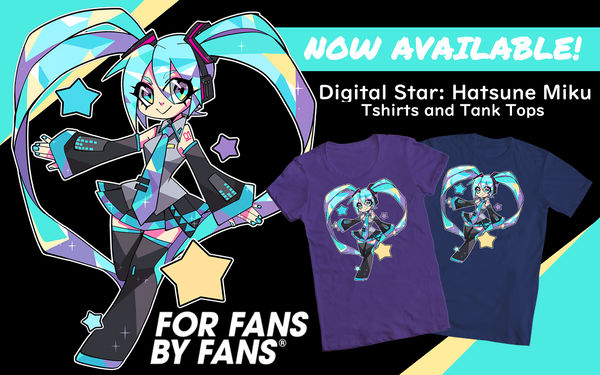 I was given the opportunity to create a shirt with For Fans By Fans and Crypton Future Media!
Check it out here!!
You can get a percentage off my shirt! You get 20% off using code MIKUEXPO20 – expires: Aug 31, 2018
Twitch: Streaming Schedule


I stream weekdays Monday- Wednesday starting at 1pm EST/ 10 am PST!




I'm also an affiliate so for $4.99 a month (or using your one free twitch prime subscription with Amazon prime) you get access to a cute emote exclusive to subscribers as well as a higher chance of winning an art request in my request streams!!
Discord rewards will be available at a later date!
---
Columbia Comic Con June 16th
​
Bronycon July 27–29
​
Otakon August 10th-12th
​
Shikkaricon October 27-28th



Nekocon November 2-4


(Pro row)

~ MORE ANNOUNCED SOON~