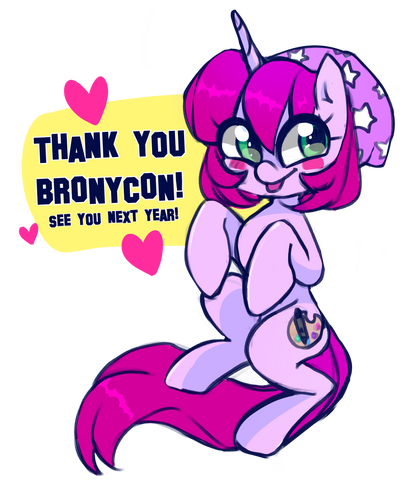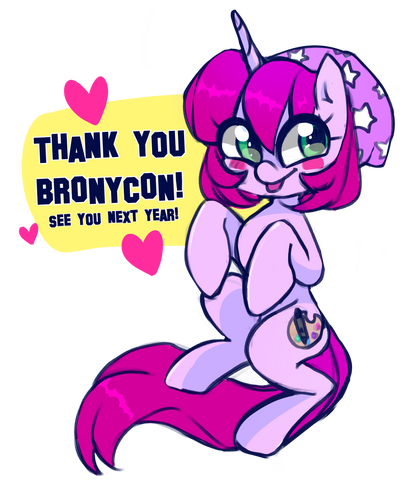 Watch
Thanks to all who came by the artist alley and said hello to me! This weekend was my first Bronycon and I hope to come back next year. I had so much fun, and the community was so kind and welcoming.
:thumb757128162:
Bronycon also was the most successful con I've ever had in terms of sales! It really surprised me, since I sell at Otakon! You guys beat OTAKON!! <3
Thank you for all the fun. I'll see you for the final year.