It's that time again.
First off we have
BaseStation
They make some pretty good bases and are actually doing a give away right now~

Feature me in a journal for a free base!


I have sent out the base to everyone who participated!
If someone still didn't get their base, but they entered, message me and we will sort it out!


--


As promised, the base is now up for sale for anyone that didn't manage to hit the Dec 15th mark!
Purchase it here:


I will be sending out the free bases today!


-----------------------
Hello, all!
I thought this would be a useful thing to do: You get a free base and I get recognition!
Here is how it works:


You need to feature me in one of your journals ( be it just a name mention or some of my bases. )


On December 15th this will close and after a week I will send out the base to everyone who entered!


Put the journal in the comments below and favorite this journal so I know who entered!
The main rule is to have the journal up until December 22nd.


Journals submitted after the 15th of December will not be valid!!


After the 22nd the bas
Next we have
taziwolf
again. Go. Check. Out. The. Comic.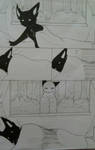 peachimera
Has some
AMAZING
Adoptables~
None of them are open at the moment ;v;
But they did do this really cool pixel art~
Ghost-Pup
This is flipping awesome ovo
Kailoanna-Kat
My pal bro dawg homeslice friend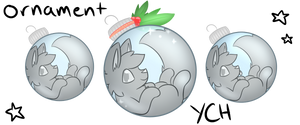 She got dis Ornament YCH
Lentoid
Is my pal bro dawg homeslice friend's pal bro dawg homeslice friend