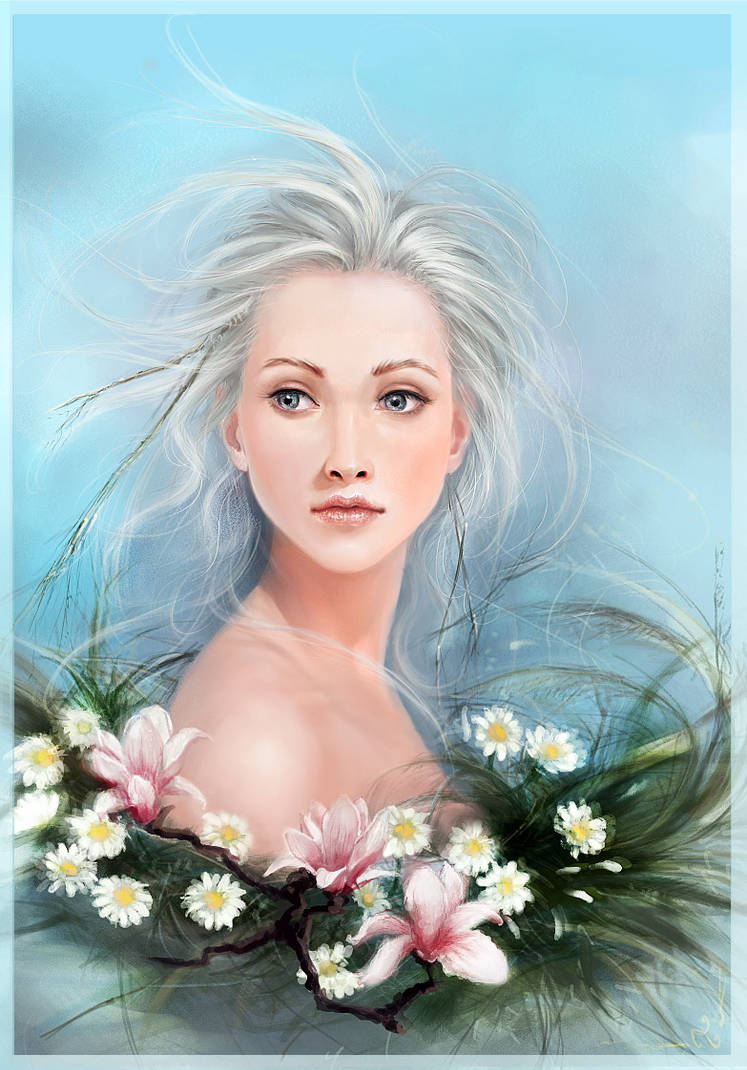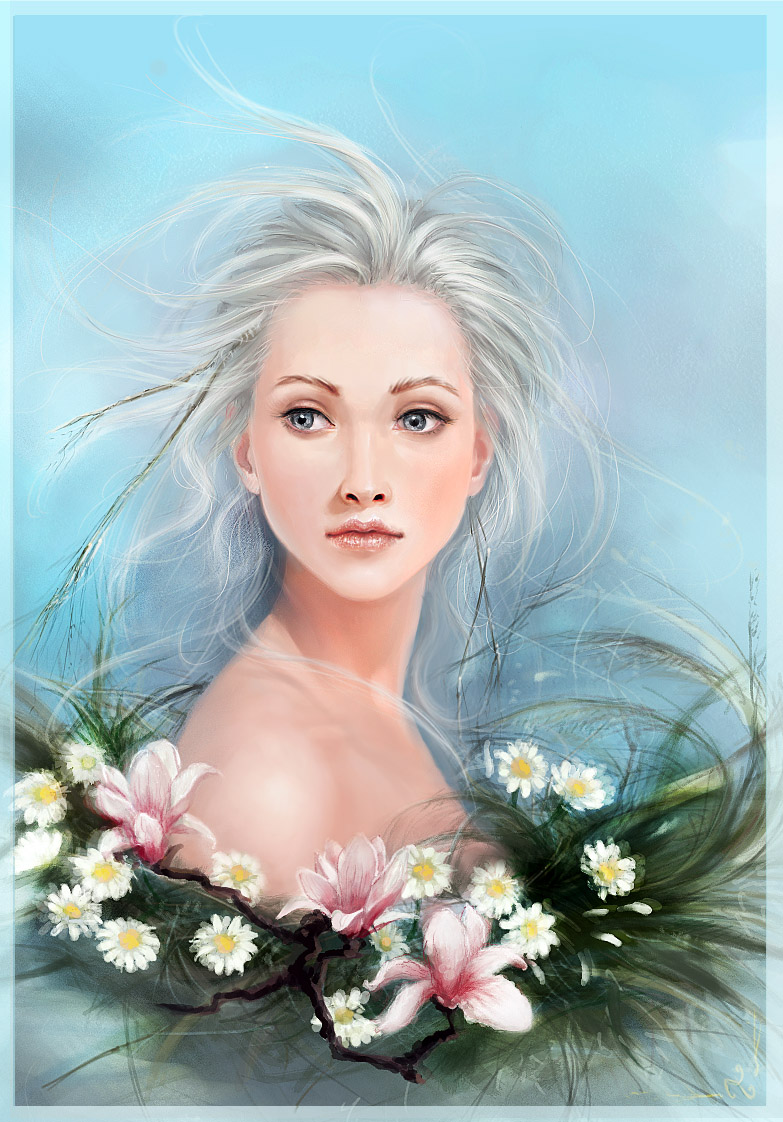 Watch
I'm sure nobody cares, but here's my current work in progress.

It's pure practice again, am mainly trying to get the colors as right as my current powers of observation allow. It's supposed to be a nymph/wood spirit/whatever.
I actually wanted this to be a very quick sketch, but I like how it's turning out so I'm planning to put some more work into it.

Final edit:
This is finished as far as I'm concerned.

It's definitely not perfect, but it turned out okay considering it was only a practice piece. Anyway, I've learned a lot from diddling with it and I feel I should move on to practice other things as well. Thanks for the feedback everyone!