Season
Episode
Director
IMDB
Hey everyone, welcome to "Watch The Throne", a weekly feature in which we talk about Sunday night's episode of Game of Thrones from the season premiere to the finale.
Before we begin, one bit of housekeeping: You are probably aware at this point that the first four episodes of the season have leaked into dark corners of the web. If you've seen them all, hey, great, we can't wait to catch up with you. For the purposes of this feature, we will continue to recap episodes as they air. We offer a heartfelt thanks in advance for not sharing any spoilers in the discussion section.
"The Wars To Come" is, as with all season premieres of Game of Thrones, something of a marathon catch-up session with the major characters.
It never drags, but by episode's end, very little has happened. There's a time and a place for that kind of episode though, and after last season's events, this is that time, as well as that place.
So we start with a flashback — Cersei contemplates how different her future is from what she expected it to be. The last season was a rough one for Cersei, and she's beginning to show it. When she accuses Jamie of being indirectly responsible for their father's death, she sounds more defeated than venomous. Her acid tongue, which we've all grown accustomed to, is beginning to flag as life wears on and things continue to turn out differently than she hopes they will. She's starting to seem dangerously human, is she not?
Meanwhile Tyrion's ship has landed in Pentos, and the episode kind of rushes him through his post-patricide blues. He looks pretty rough coming out of that box, but you would be too after that long at sea. By episode's end, Varys manages to illicit a little bit of that signature Tyrion wit ("Can I drink myself to death on the road to Mereen?"), but it's hard to escape the feeling that the show is fast-forwarding through some of the emotional fallout of his final escapade in King's Landing.
---
---
Daenerys doesn't get up to much this episode either.
We learn that there's a subversive element in her current home that hopes to undermine her rule, but otherwise it's more or less the same-old same-old (being a ruler is hard, dragons be crazy). But between her and Tyrion, who is poised to meet and join forces with the mother of dragons, we've at least had our appetites whetted for a season of tag-team adventures between two of the best characters in the show.
At The Wall, it's a classic catch-22 for Mance Rayder as Stannis Baratheon offers him a sweetheart deal: sell out your army, help win the north, and become citizens of Westeros. Jon Snow gives Mance his best pitch as to why he should take the deal, but Mance points out, aptly, that the only reason he was able to bring his army together in the first place was because he'd never bent the knee, and the support of his followers is predicated, in part, on the notion that he never will.
The common thread that weaves through this episode is that everyone's plans have turned out differently than they expected so far.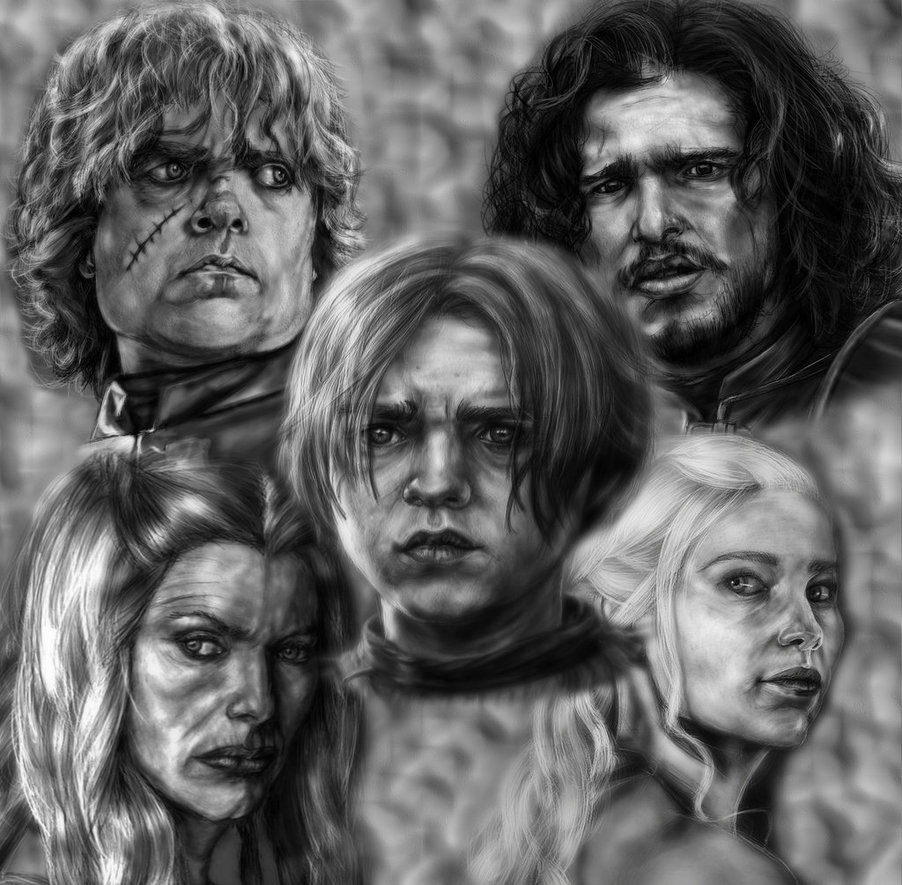 Daenerys used to have such hopes for how her dragons would grow and become the centerpiece in her conquering force. It's no wonder that she leaves in tears after visiting them in this episode — two of them are locked away in chains and the third is missing. That makes three more things in the world that our Khaleesi can't control. The distinct lack of action in "The Wars To Come" emphasizes, largely through dialogue, that many of the show's characters sit upon a precipice. There's been so much action in the show up to this point that, at least for one week, everyone seems content with being on the verge of doing the next thing. It's the closest to resting any of the show's major characters ever seem to get.
The final image of the episode offers a glimpse at what becomes of dreams like the ones Cersei had as a girl. That is, if you set out to be the ruler of the realm, you must make peace with the possibility that when your chips are down, the best fate you can realistically hope for is a quick death after you've already been half-burned at the stake.
That's all for this week! Check back after the next episode for more.
---
Your Thoughts
Did you feel like it was a solid episode, or were you wanting more fireworks immediately?

What was your favorite scene? What would you have done differently if you were staging the show?

On a scale from 1-10 how disappointed were you that we didn't get to see Arya?