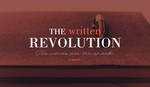 |
Archive
TWR Interviews: On Writing
Together with our Mentorship Project, we'll be releasing a series of interviews with experienced writers and members of our community. They will all have a different focus, according to the parts of the Project they are paired with.
This being the first article, it will contain some general advice on writing. It will be updated as more deviants contribute to it, so keep an eye out!
Participants
The deviants who so kindly shared their views with us for this article are:
What's your ideal writing environment, if any?
What is the most difficult thing you had to learn about writing?
What is it that you still need to learn about?
Have you ever had a mentor and what did you get out of the experience?
How much is giving/receiving critique important, to you, to improve your writing?
How much is reading important, to you, to improve your writing?
Who's your go-to writer for quality writing (it can be off DeviantArt, too of course) and why?
And finally, what piece of advice have you been given that has helped you the most?
This concludes our first article of the tWR Interviews. I hope you enjoyed reading this, and that it gave you some good insight on writing. (: it wasn't meant to instruct on anything specific, but simply to give you an idea of what other writers found hardest to overcome, what they did overcome, what helps them and what doesn't. As you have read, everyone is a bit different! So maybe after all, there isn't a fixed RIGHT way to do things, there's the one that works for you and the one that works for me.
It's all about finding it.
All of the deviants interviewed here are definitely worth watching. You won't regret it.