For those of you keeping current, the Google logo on the Google homepage is occasionally altered, sometimes to bring attention to an event, sometimes to celebrate famous artists and scientists on their birthdays. These clever alterations are "doodles" and they are often created by guest artists.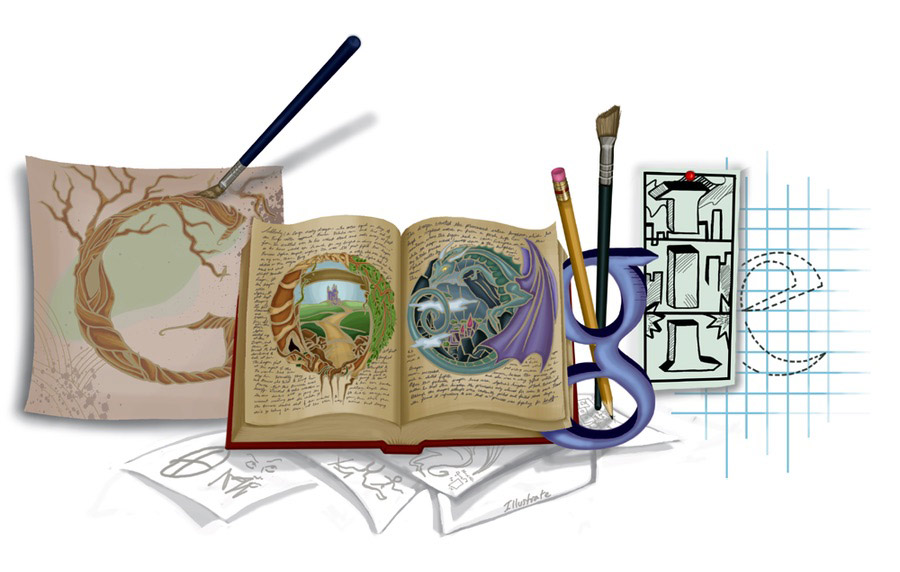 The first "Google Doodle" was to celebrate the Burning Man Festival in 1998.
Soon after, Google heads Larry Page and Sergey Brin asked intern Dennis Hwang to design a doodle for Bastille Day. This was the origin of the special team of Google "doodlers." The doodles have evolved from being simply clever graffiti to becoming animated to now being interactive. As of 2014, Google has published over 2,000 regional and international doodles.
At DeviantArt we have our own special preference for doodles celebrating artists like Warhol, da Vinci, John Lennon, Kurosawa, H.G. Wells, etc. The latest honoree to be Google–Doodled is Henri de Toulouse–Lautrec, the post–impressionist painter and iconic figure representing a historic time and place of unfettered artistic freedom and vibrancy, "La Belle Epoque" (the "Beautiful Era") in Paris from the 1870s to the start of WWI in 1914.
Henri was born to the aristocracy, but suffered from a genetic disorder that made his legs stop growing in childhood.
He was forced to live with the indignities of having an adult's torso set atop a child's legs. He was a 5'1" man who compensated for his lack of physical stature by immersing himself in and eventually becoming a giant in the arts, alongside his fellow post–impressionists Cezanne, Van Gogh and Gauguin.
Henri became a symbol of the Parisian bohemian bon vivant.
He was famously commissioned by the Moulin Rouge cabaret to create a series of posters for advertising. The nightclub was so pleased by the results that they installed a permanent display of Lautrec paintings and granted Henri permanent reserved seating. Prostitutes were a favorite subject of his art, and he became their favorite portraitist, often accepting a madams' invitations to move into their brothels for months at a time. Lautrec gave painting lessons to one of his models, Suzanne Valadon, who went on to become the first woman painter admitted to the Societe Nationale des Beaux–Arts (in 1894).
Henri died a few months before his 37th birthday at his family's estate in Malrome.
In a career spanning less than 20 years, Lautrec produced at least 737 canvases, 275 watercolors, 363 prints and posters, 5,084 drawings and some ceramic and stained glass work. These are estimates because so much of his work has been lost.
Henri is also thought to have invented the Tremblement de Terre, an alcoholic beverage consisting of ½ absinthe and ½ cognac.
What's the cleverest Google-Doodle you've ever seen?

Do you not mind, or do you still resent, intrusive advertising when it manages to be really artistically imaginative and well-executed?

What is your favorite version of artwork as headline on the web?