Collaborate, Publish, Write & Illustrate
CliveBarker starts us off with the Prologue for Odyssey II and selects the submissions for the final books. The ultimate creative challenge to produce the ultimate deviantART book.

All Guided with the Spectral Hand of Clive Barker.
Read More
Every Friday Lit submissions for the current chapter close - Chosen chapter revealed on the following Monday.
Every Monday Artwork submissions for the previously published chapter close - Chosen Artwork revealed that following Friday.
Filmmaking/Animation and Poetry Submissions related to the developing story accepted throughout the 60 day Odyssey II Project and will be used in the multimedia version of the book or in a book trailer. (No third party content including music allowed).
Poems needed for the beginning, middle, and end of our tale.
We will publish a Multimedia book version and a Hardcover book version in 2013.
Odyssey II Progress
Lit. Due OCT 19th
Art Due OCT 29th
Lit. Due OCT 26th
Art Due NOV 5th
Lit. Due NOV 2nd
Art Due NOV 12th
Lit. Due NOV 9th
Art Due NOV 19th
Lit. Due NOV 16th
Art Due NOV 26th
Lit. Due NOV 23rd
Art Due DEC 3rd
Lit. Due DEC 7th
Art Due DEC 17th
Lit. Due Dec 31th
Art Due Jan 14th
Submit Ch8 Literature
Closed

Line Art, Poetry & Film / Animation for Any Chapter
Open Through Janurary 14th

They're Mad, They Are
T
his was the second time Paul had come to London. The first time, he was seventeen. He'd stood in Victoria Station and felt more alive than he ever had in his life; back then, some woman had caught his eye and smiled. It was like the city had laid back and opened its legs for him. He'd felt welcomed by her. He'd even debated following the woman home and getting it on with her. But the etiquette was still new to him, so rather than risk looking foolish, he shifted himself in his underwear to get comfortable and went to his hostel instead.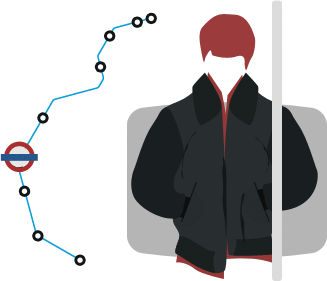 Now, he was thirty, and there was no winking woman at the station, so he made his way straight to the Underground. It was very crowded. He got on the Piccadilly Line and sat down by a red-haired man in a brown bomber jacket.
After about a minute, the red-haired man moved his head in a peculiar way. Paul saw this out of the corner of his eye. The man's head was nodding small, fast nods. Paul didn't look straight at the man, but rather at his own feet. He was tired. Too tired to move, but in his periphery, he could see that the nods were getting bigger.
Paul glanced up, and saw the man's reflection in the window opposite. Against the reflection and the black tunnel wall Paul saw the man's head twisting about, and his limbs thrashing. He didn't know what to do. A woman on the seat opposite Paul was staring at him as though he was looking at the red-headed man judgmentally, and ought to be ashamed of himself. Paul felt his cheeks flare with embarrassment.
Somebody said, "He's having a fit."
The woman opposite said, "He's an epileptic!"
Paul turned to see that the man's eyeballs were rolled up under his lids. His skin was a ghastly sick-pink color. And then the epileptic redheaded man keeled over on to Paul's lap. Paul was now sitting there with this fully-grown man jerking and gnashing across him. God, he felt such an idiot.
Down the carriage, somebody had got up and was taking off his belt. What was this? An epileptic and an exhibitionist in one carriage. The guy was folding his belt on itself. He came down the carriage. The woman opposite got up.
---
I'm going to put it between his teeth so he doesn't swallow his tongue
"I'm going to put it between his teeth so he doesn't swallow his tongue," the man said to Paul. "Don't move, I'll deal with it.
Paul sat there under his weight of spasmodic flesh and bone thinking he wouldn't have been able to move even if he wanted to.
"Oh, thank God," said the woman. "It's not a bad fit."
There was no need for the belt. The redheaded man was coming around, the fit over almost as fast as he'd gone in to it. Paul wondered what the bad ones were like.
The people on the Underground were trying to get the redheaded man upright, but he wanted to stay lying down. He was clutching Paul's legs like they were his only serenity. But the woman managed to uncurl the fingers, and sit him upright.
"Are you alright now?" she said. The other guy was putting his belt back on.
"Yeah, I'm okay. I'm okay," the guy was saying.
He had his eyes closed. He looked ghastly. The train slowed as they approached the station. The redheaded man opened his eyes. He looked at the woman.
"Thank you," he said.
Paul felt like a shit for not being more useful. The guy was clearly feeling bad.
"Is this your stop?" said the woman.
"It doesn't matter," the redheaded man said. "I just want to get off."
"It's my stop," said Paul.
The train came into the station, and stopped. The guy got up.
"You okay?" asked Paul.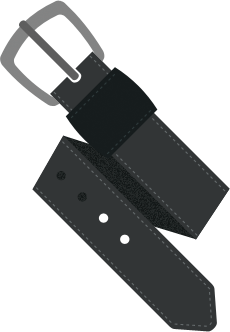 The guy didn't answer. They got off the train together.
"You want to get a cup of coffee or something?" said Paul. "I'll get you something if you like."
"No," said the redheaded man, and walked off into the crowd without looking once at Paul.
As welcomes went, it wasn't warm.
It wasn't until later, in his room, that Paul found the little vomit stain on his trousers...

It wasn't until later, in his room, that Paul found the little vomit stain on his trousers...

Odyssey II
Only you will bring this story to life. Only you will tell this story with your own words and your own illustrations. The story has begun -- but only CliveBarker's prologue has been revealed. Deviant artists, writers and filmmakers are now called upon to conjure the rest of this story to life.
The chapter and illustration chosen every Monday(Lit) and Friday(Artwork) and then published will serve as the foundation for deviant writers and artists to base their submissions for the story's next chapter continuation.
After each published chapter and illustration there will be a "prompt" to suggest what might need to be revealed in the next chapter.
Artwork submissions should reflect the chapter previously published. Artwork must be submitted as a JPG or PNG file and be available at 300 dpi. Yes, any art that illuminates the story is accepted, including photography. Creativity rules! (Ice sculptures are a bit of a problem – you'll have to photograph them. Please don't ship them to us.)
Lit Submissions are limited to 400 words. The 400 word limitation does not mean you will be "disqualified" for submitting 420 words! We read all submissions.
Poetry, Line Art and Film/Animation can reflect any chapter, from the beginning, middle to the end and can be any length. Poetry, Line Art and Film/Animation must be submitted by December 24, 2012. Information for submitting film can be found here.
This is not a "contest" in the sense of rules and tricks determining "winners". It's simply that the whole point of the exercise is to see who can put the "most" into the "least"! So submitting a Dune-length chapter, or a 20 page illustration, while possibly brilliant, doesn't serve the purposes of this project. Write what, as the writer, you know is just right. If one less line of text will dilute something that is magic, then – don't delete that one line!
Yes, multiple submissions for a single chapter are acceptable. If you have more than one great idea as to where to take the story, or more than one idea for a chapter's illustration, bring it on!
There will be a poem chosen to reflect the beginning, middle and end of our tale. Poems are selected at the end of the project and can be submitted up until then. There may be more chosen as we proceed, judging by the amazing submissions form last year.
Remember, this creation is not (just) about the most professional, most polished syntax and prose, nor the best command of vocabulary or grammar, nor the most extraordinary technical skill in illustration. All great things, to be sure, but: We are looking for that evocative, resonant, epiphanous something, expressed in an imagery powerful enough to transcend the limited word-count or a single page of illustration – the short straight-right Gina Carano knockout punch that ends a fight quicker than a dozen weaker, though visually-pleasing and crowd-wowing haymakers. Narrative Haikus that spark up the brain, warm up the heart, and make a lasting phytocrystalized imprint on the ghostly artistic soul.
Chapter 6
Artwork

*Tied for fourth place per Clive's request.

Chapter 8
Literature

*Tied for fourth place per Clive's request.

Odyssey II
Community Projects>Projects & Clubs>Odyssey Project>Clive Barker
Chapter
Category
Open
Close
Chapter
Category
Open
Close
All Chapters
Poetry
Line Art
Film / Animation
* LITERATURE submission must be submitted by 5PM PST on its closing date.
** ARTWORK submission must be submitted by 11:59PM PST on its closing date.
for Submission
When you submit content as a participating artist to the collaborative storytelling project on deviantART currently known as Odyssey II, you and your submission are subject to the following:
1 -
DeviantART and other contributors to Odyssey II are granting you a non-exclusive license to use the materials already selected for inclusion in Odyssey II at the time of your submission and to base your submission in whole or in part on those materials as you may wish.
2 -
You will own and control all of the content that you added to your submission and you represent that everything you have added to your submission is original to you.
3 -
You are granting deviantART the non-exclusive right to use your submission as a part of the Odyssey II project on deviantART.
4 -
If your submission is selected as a contribution to the collective work resulting from Odyssey II (that is, as a chapter or illustration or poem or audio-visual clip), you agree that other contributors to Odyssey II can base their submissions on your work. Further, if selected, deviantART will have the right to use your submission in the resulting compilation from Odyssey II and publish the compilation as a book and/or as a multimedia digital book (the "Books") and distribute and/or reproduce the Books in any way and by any method on or off deviantART and to anywhere in the Universe.
5 -
DeviantART agrees, and you understand and agree, that at the request of Clive Barker all proceeds from any sales and/or licensing of the Books after deduction of third party expenses will be donated to
The Amanda Foundation
. DeviantART and Clive Barker are not receiving any fees or retaining any royalties in connection with Odyssey II or the Books.
6 -
DeviantART will own the copyright in the compilation work resulting from Odyssey II and you will retain the copyright in your own submission which you may use in any way subject to deviantART's non-exclusive rights.
7 -
You agree to negotiate reasonable terms for the use of your submission if the Books incorporating your submission are further exploited in media other than the Books themselves.