Motion Book Day
Welcome to the first in a series of spotlights on the Madefire publishing tools. For those of you have haven't heard of Madefire—watch this short video.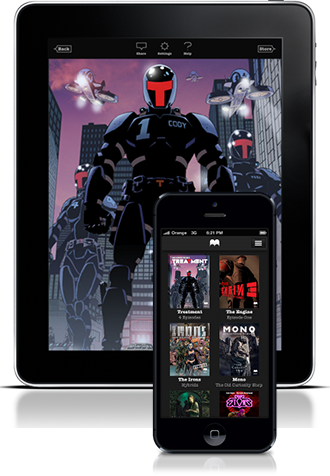 Publishing here on DeviantART is now a reality. While the app was created with comics in mind the DeviantArt community have started to use it in all manner of wonderful ways it wasn't designed for, with some awesome results.
Here is a small selection of material produced by the community that shows a variety of ways you can publish your work. From comics to short prose stories and poems. Yep, you heard right. Poems, too.
You can find more examples of Madefire's Motion Books™
Browse Motion BooksTM
The Madefire app is available for iPhone and Android with a ton of free comics you can download!
So if you checked these out and are thinking, "I want in" and are wondering how to do that—check out Madefire's Motion Book Tool Group. This group has all the tools and tutorials to get you started.
Next time, we'll spotlight some of the Motion Books produced by the Tools creators.