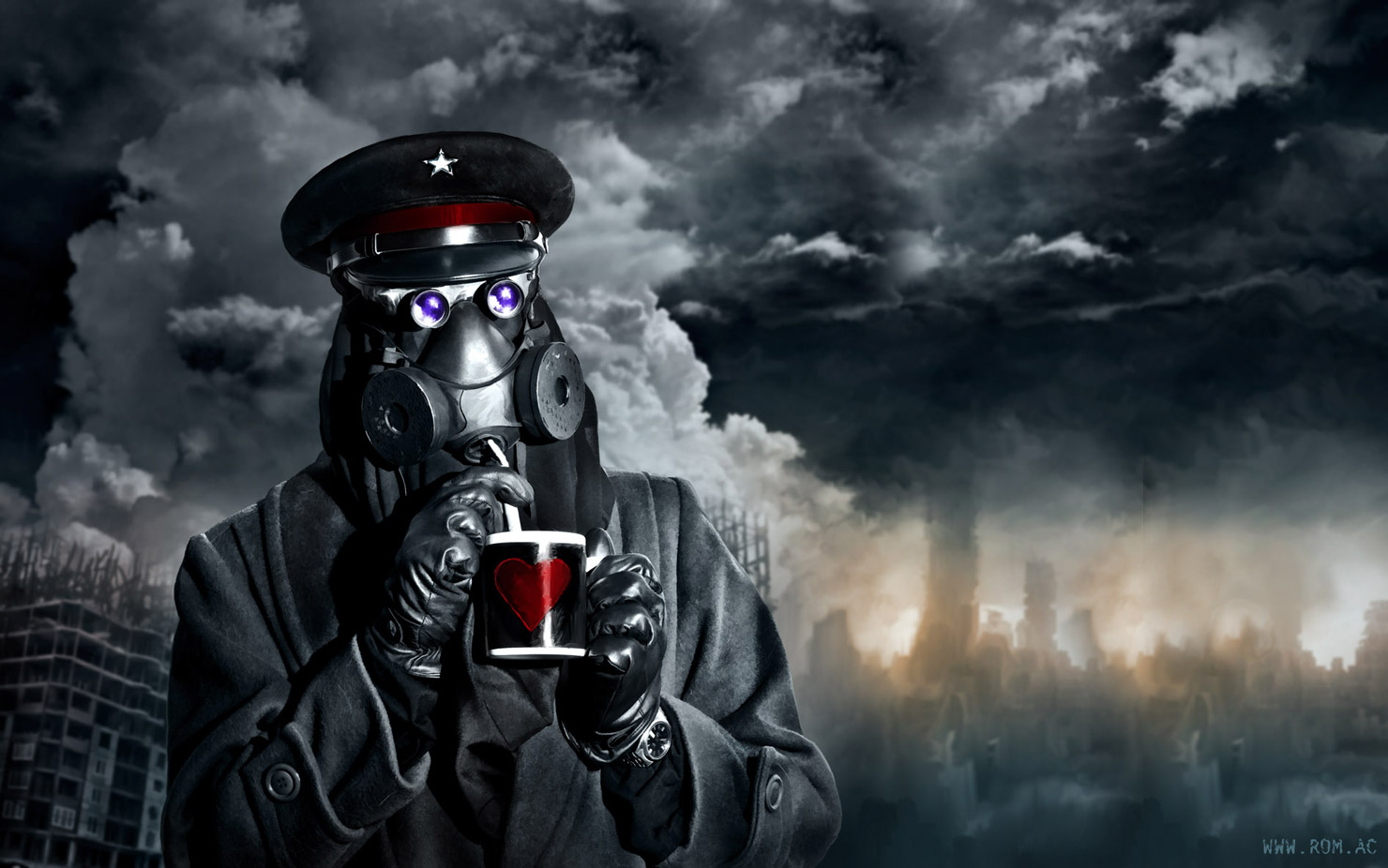 ---


The chaptered comic strip, has been collected into a 100-page graphic novel – and to the still-uninitiated:
It is not quite like anything you've probably ever seen before. The story follows "Zee Captain" and his sidekicks as they amble through a post-apocalyptic landscape. And while that hardly seems new and different, it's the unusually superlative graphic quality of the comic cells and the Monty Pythonesque dialogues and leaps of logic that can become quite mesmerizing. Zee Captain, his face hidden by a gas mask that gives him a Darth Vaderish look, wears what looks like a Soviet Red Army uniform from WWII, and the strip does have nourish WWII feel. It's as if the nuclear holocaust on Hiroshima and Nagasaki had never ended and spread to every major city on Earth. But how did author/artist Vitaly S. Alexius achieve the unique look of this strip? Fortunately for deviants, there are helpful tutorials on his profile page.
---
Alexiuss's "cinematic comics" begin with backgrounds chosen from his own vast personal collection of landscape and architectural photographs which he accrued from his years working as a freelance commercial photographer. A layered matte background is achieved from several photo sources. The storyboarding comes next, whether drawn by alexiuss himself on napkins at the local diner or under more professional conditions by an assistant. Then Vitaly and his main cohorts don costumes to become the characters of Romantically Apocalyptic and there is a greenscreen shoot with Zee Captain and others in the proper poses to be inserted against the existing matte backgrounds. The final matte "painting" creates the look of cinema cells from a most amazing movie.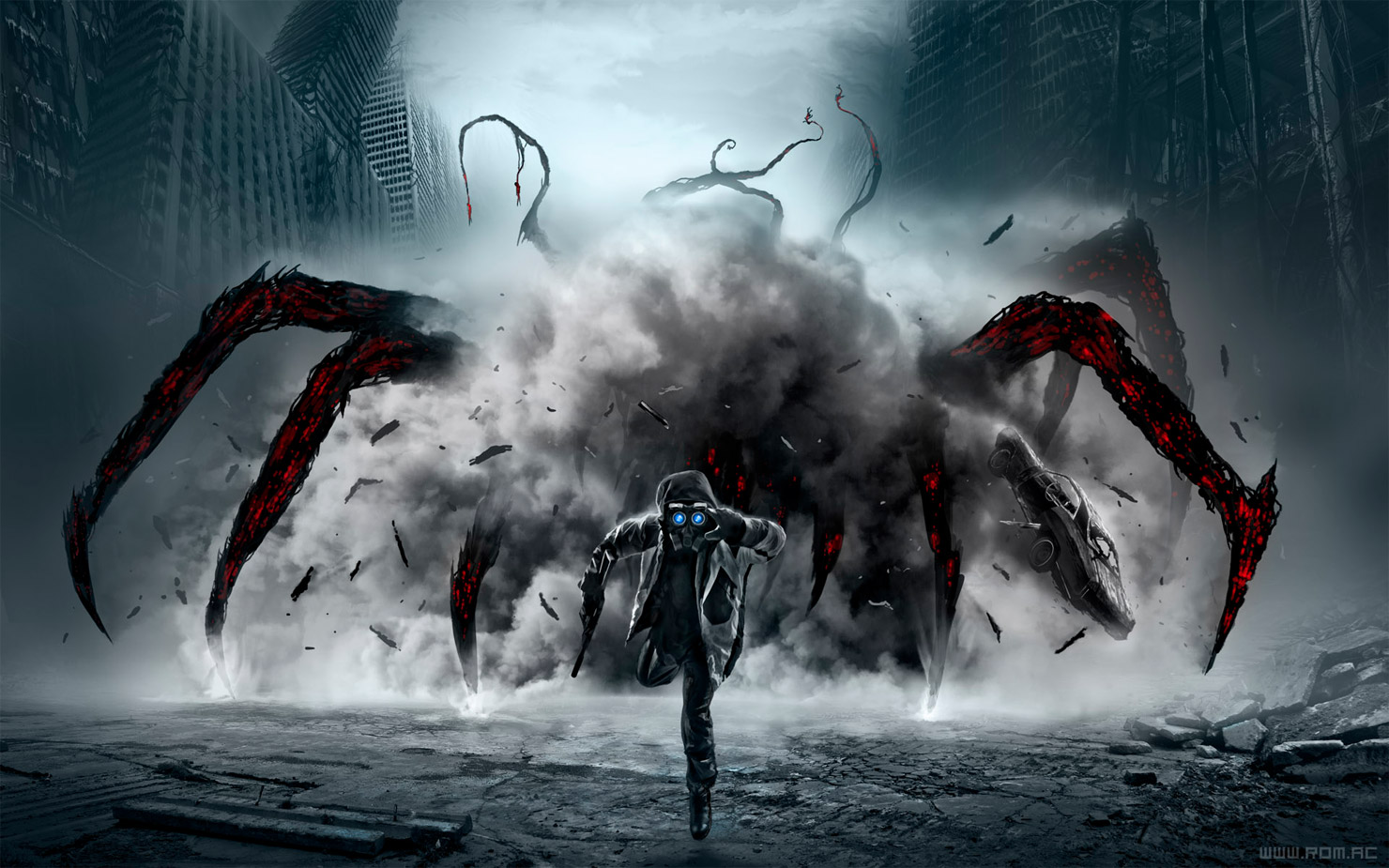 ---
Beyond Romantically Apocalyptic, alexiuss' profile page is a genuine wonderland, featuring his unique humor in several series of comics as well as contests of his own creation. He is currently soliciting donations for a points pool from which he intends to buy deviantART subscriptions for deserving artists, donate to deserving groups and create more engaging contests
Zee Captain demands your attention be turned to getting on board this wild ride that is the Alexiuss arts juggernaut. And Zee Captain generally gets what he wants.
---


Alexiuss'
---
for Artists On the Rise
Try all mediums possible.

Submit all attempts to deviantart and conceptart.org to receive critiques, to find friends and fans.

Improve all skills from perspective to anatomy.

Learn specific skills from online tutorials on deviantART and YouTube.

Don't be scared of showing your work EVERYWHERE. Promote as much as possible.


Alexiuss'
---

Deviants

Grimhel
Artist | Professional | Digital Art
View More by *Grimhel →

Detkef
Artist | Hobbyist | Digital Art
View More by *Detkef →