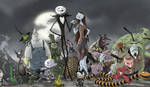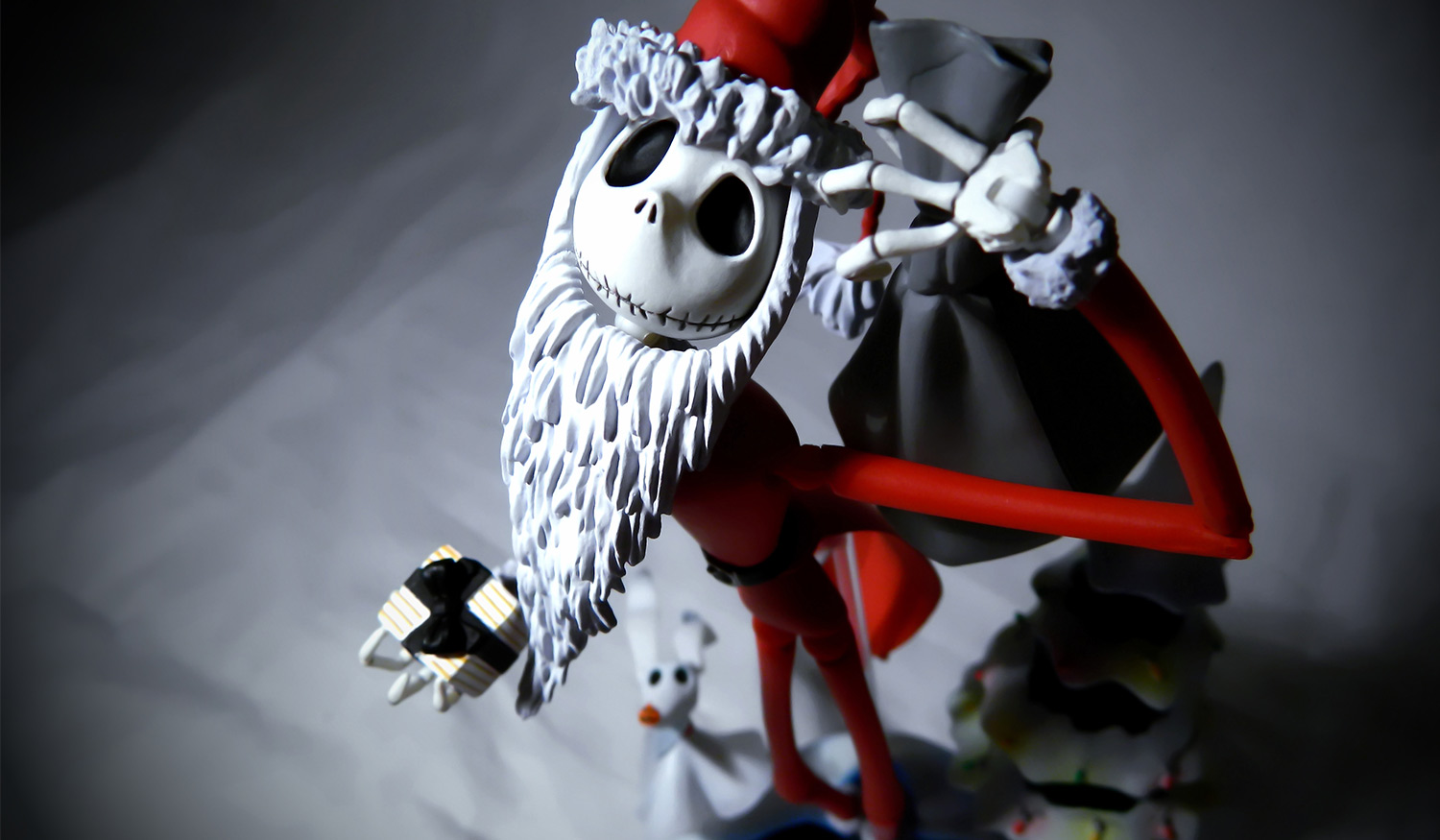 One of the most unique holiday films ever made was originally inspired by the juxtaposition of Halloween and Christmas holiday decorations
that iconoclastic director Tim Burton saw in a store window. The Nightmare Before Christmas was first conceived in the form of a poem rather than a screenplay, composed by Burton in 1982 while he was working as an animator for Disney.
The story centers around Jack Skellington, the Pumpkin King of Halloween Town, who stumbles upon Christmas and decides it looks like a lot more fun than what has become his tedious task of leading Halloween festivities every year. What he finds out is that taking over someone else's holiday, without truly understanding it, much like anything else, is a recipe for disaster.
Disney at first considered the story "too weird" and "too dark for kids," keeping it shelved until Burton finally said 'You guys don't really want to do this, let me take it elsewhere.' Not wanting to risk the project being successful elsewhere, Disney finally gave the green light.
Taking 3 years to complete with one minute of film needing roughly a week to shoot, The Nightmare Before Christmas made its debut in 1993.
Disney's decision to release the "too scary for kids" movie under their adult "Touchstone" banner crippled the film's debut, but the DVD release in 1997 turned the film into a cult hit. It has since been re-released several times theatrically, including in 3D, and is now considered a "Disney classic."
The long struggle for Tim Burton's twisted fable with a heart of gold to be born, and then be given a chance at survival, proves that there is a space in Hollywood for truly visionary artists, but only space enough for the most dedicated and most doggedly determined to survive.
The darkly baroque look of the film was highly influenced by the art of Ronald Searle and Edward Gorey, as can clearly be seen in the set designs which were heavily modeled to look like the artists' ink illustrations.
Long before "Nightmare" became a holiday classic, Jack was making secret cameos in films.
Jack first appears in the movie Beetlejuice on the top of the carnival hat that Beetlejuice wears, look closely at the Mad Hatter's tie in Alice in Wonderland and you'll spot him. He's as an egg yolk in Coraline and a pirate in James and the Giant Peach.
The Nightmare Before Christmas is now a holiday classic that is a Halloween movie as much as it is a Christmas movie, which means doubling your opportunity to find someone to snuggle with by the fireplace, popcorn bowl at the ready, in preparation for perusal of a "Nightmarish" gallery of frighteningly festive fan art. Enjoy!