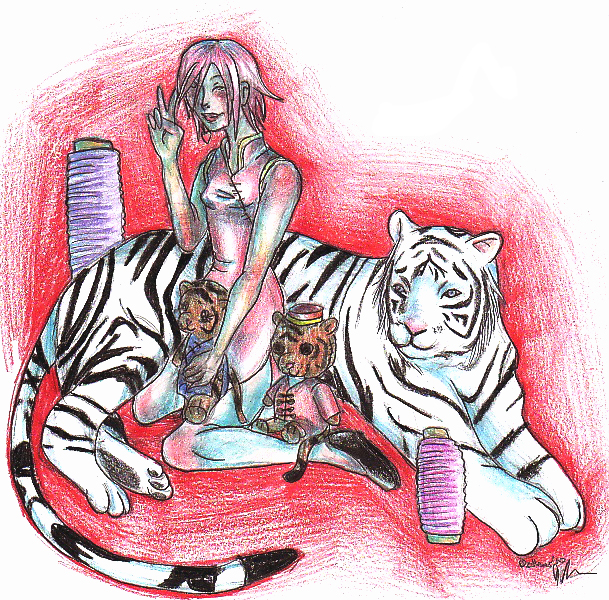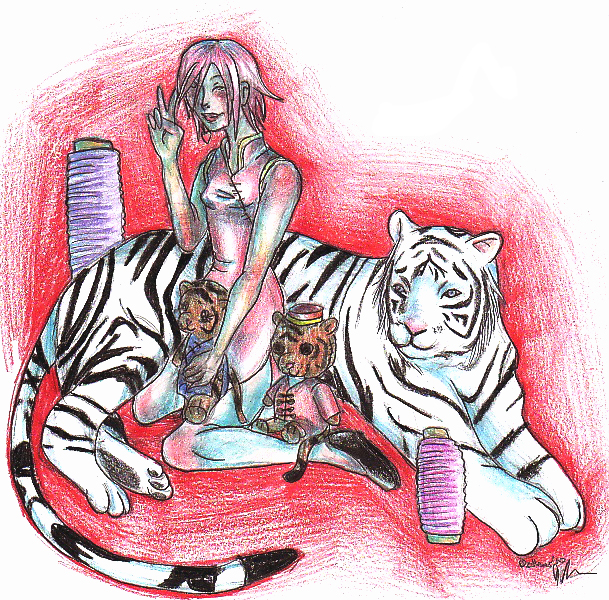 Watch
Have I ever told you all that I really hate using my scanner for traditional pieces? Well, if I havn't, then now you know.
This looks SO much better in real life. ><
I'll probably re-upload this when I have the time and when I find my camera (thats not my built-in camera on my mac).
Yeah... its Sasithorn. I really liked her design from the begining. So when =
flynfreako
announced a contest, it gave me an excuse to draw her. I'll probably make another entry, since this sucks so bad.
This is probably going to be the last recent art in a while, if I dont end up making a better contest entry. I have too much stuff to do. (I'll update my journal with what I'm working on at the moment tomorrow)
Now if you excuse me, I have a goverment test to study for. D: Wish me luck
Sasithorn (c) =
flynfreako
Art (c) me

Awsome job! I love the way you drew the the tigers and her dress! (I couldnt draw an animal if my life depended on it :'D) And epic shading

Reply

Thank you ^^ (and dont worry, I cant draw animals very good either >_>. It took me forever to get the tiger to look right >_>)
Reply

oooo sasithorn! it's the first time anybody else has drawn her! *o* i really like how you colored her! the stuffed tigers are cute X3 that white tiger looks cuddley~!

thank you for joining the contest! :3
Reply

REally? I'm the first one to draw her? xD I really loved her design from the get-go.
THank you~!

YOur welcome :3
Reply