PART 1:

Updated FAQ Unframed-Nature 2017 Part 1:iconhugpileplz: Welcome (Back) to

Unframed-Nature

, and
to Our NEWLY Completed Group FAQ for 2017! :iconhugpileplz:
:iconcip25::iconcip26::iconcip27::iconcip28::iconcip29::iconcip26::iconcip25:


***If you JUST need QUICK info. about "Submission Limits, Folder Descriptions, other
certain Rules, or ANY other specific group info.", simply scroll DIRECTLY past this first
section on "Introduction and Welcome" TO the SECTION where you should find exactly what
you are looking for! Hope that helps!***


:iconwhiteflowerplz: Introduction and Welcome! :iconwhiteflowerplz:
First, I would like to take a moment to wish ALL of our Admins., Members, Affiliates, & Friends of
our Group, A FANTASTIC YEAR in 2017! :iconnewyear2plz:
If you are a NEW Member, thank you for joining us, and Welcome to our Group! We really hope you will
enjoy our fun-loving Nature group, and our UNIQUE way of doing things!
:icongrouphugplz:
And if you
Continuing with other folders that we will sometimes see, as opposed to Part 1, that contains ALL of our Folders.

Monthly Theme Folder
We will hold Monthly Theme Challenges, Several Months during the year. They may last anywhere from
4-6 weeks. None should run during the time of a BIG CONTEST.
Themes are NOT considered FULL Contests. They
could
be considered Mini-Contests, or
Challenges.
Most of the time, winners will be offered point prizes, though smaller in amount compared to our
TWO BIG CONTESTS per year
and featured by at least our own group. Though sometimes, we DO get
offers from other groups, AND individuals willing to feature the Winners of these events!

The purpose is to find a theme, where artists of a wide variety of media can participate
TOGETHER
.
It is meant to prompt and motivate us to feel a bit more challenged than usual, push our skills in
our media of choice, and to encourage group participation in another way, yet with the rest of the
rules being more lax than our
TWO BIG CONTESTS per year
.
Usually, it is only
ONE Submission PER Member
.
Theme Challenges, lean more toward the intrinsic values, especially since the prizes are smaller.

No dead animals, blood, gore, or violence.

Contest Folder
We usually host
TWO really BIG CONTESTS per year
.
One is sometime during Spring, and the other is during Autumn. [ in that order, Northern Hemisphere.
]
For these BIG CONTESTS, we DO
try
to offer BIGGER PRIZES, and many prizes, and we also try to
gain as MUCH support as possible from our Affiliates, as well as from our individual Members, with
promoting & advertising Contests, as well as FEATURING WINNERS, as a PRIZE!
Again, the purpose is to find a theme, where artists of a wide variety of media can participate.
It is meant to prompt and motivate us to feel more challenged than usual,
AND,
to connect us
to the theme, and ENTRY in some kind of meaningful way, and again, push our skills in our media of
choice, and to encourage group participation in another way.
Usually, these are about five weeks long.
ONE Submission PER Member
.

No dead animals, blood, gore, or violence.

IMPORTANT RULE FOR ALL OF OUR FOLDERS
:

NO dead animals, blood, gore, or violence, including profanity. As in never
ever.
This DOES include taxidermy, sorry. If it is or was a real animal being shown, that is NO LONGER
ALIVE, PLEASE DO NOT SUBMIT IT, thank you for understanding.

ONE POSSIBLE EXCEPTION COULD BE, FOR EXAMPLE, A TIGER OR A BEAR WHO IS FISHING,
and SUCH ANIMAL HAS CAUGHT THE FISH OR WHATEVER ANIMAL THAT IS IN FACT, it's OWN NATURAL FOOD, and
YOU HAVE CAPTURED THIS VIA PHOTO OR PAINTING, ETC.

QUESTIONS?
Just simply ask us by GROUP NOTE? We do NOT Bite!


NO Mature Content, as outlined by dA, is permitted in our group. Why? Simply
because our Group has always been considered "Family-Friendly", as far as we've ever known, and we've
simply just kept to that.

IMPORTANT SUBMITTING RULE, AFFECTING ALL FOLDERS
:

Please do not submit two or more works that are the same or nearly the same in a
row. We ALL had problems with this in the prior year.
We will likely choose one, but not the other. We may even decline the 2nd similar one if you submit
it the following week.
Likewise, our Admins.
will
NOT request two or more of similar works in a row either,
from the same artist.

MOST IMPORTANT RULE FOR ALL OF OUR FOLDERS
:

HAVE FUN!


Why? Why not!

After all, life is short, unpredictable, AND it's always MUCH
better WITH ART, and... when we remember the "fun-factor"!








The Basics on WHO We Are

What type of Art Media is accepted at Unframed-Nature?
The quickest answer:
ALL
!

We are an ALL-Media group, and we are proud of this fact! We welcome ALL Artists, no matter your
preferred medium of Art.
We want every type of Artist to feel at home here.

One unique aspect of our Group, for a very long time now, is that MOST of our folders are not really
divided up by art media. Somewhat, the last two are.
Mostly we do share the folders among artists of all variety of Media!


However, we DO try to be sure that each THEME & CONTEST is such that ANY MEDIA can
participate TOGETHER... at
Unframed-Nature
, we would rather be TOGETHER & UNITED in our Artistic
Medium or Media of choice/s than separated, so as to learn best from each other and (dare I say)
"compete" in themes and Contests with the idea of bettering our OWN selves, within our OWN medium of
choice, with the array of other media around us. It's about seeing how well we are able to do that.
It's a bit different than most other groups, yes, but that is one thing that makes
Unframed-Nature
the unique group that we are.
With our overall arrangement, we are free to view other types of mediums that express something ON
the same subject-matter, which as we all know by now is: NATURE.
NATURE, is the common subject matter, and goal of expression at
Unframed-Nature
, not any ONE SINGLE
PARTICULAR medium of ART. It's about how can YOU express how YOU feel, see, and related to Nature,
through your favourite medium.
This is one truly very special thing about our Group, which has NOT changed.


If it is about Nature, and would fit one of the subject matters we offer, and can
be expressed through your preferred Art Medium, please submit your work to the Folder Labeled:
Members, SUBMIT Appropriate Nature Work HERE!What are Examples of Art-Media that can share something about Nature?
Photography, Photo-Manipulations [with credits!], Traditional Work such as Drawings and Paintings,
Digital Work, Fractals, Fractal-Manips., Animations, Stamps, Crafts that YOU have created [which is
ONE that does go to a specific folder], and Literature such as Poetry and Visual Poetry, and Etc.

LITERATURE
is VERY MUCH WELCOMED! We LOVE it!

Of course, it MUST be
about Nature, somehow revolve around something to do with Nature, either literally, metaphorically,
or figuratively, and depending on what it is about we will do OUR BESTS determine which folder it
gets moved to-
NOT always easy, with Literature, as my Admins., do agree, but this is not a perfect science- this is
ART!!! And yes, at
Unframed-Nature
, WE whole-heartedly believe that literature IS Art. The Art of
Writing... yes, indeed!
SO, For example
: If you write about your pet, it will be placed in:
Land Mammals, Wild and
Domestic
, If you write about a sunset, the ocean, the sky- or all of it- it will be placed in:
ALL 'Scapes
, If you write about ways to help Mother Earth, it will be placed in:
Endangered
Species and Environmental Issues
If it depicts Nature in some way, we want it!


What level or levels of artistic skills do you accept?
The quickest answer:
ALL

We are definitely NOT an elitist group, by philosophy. We feel, that we learn best from those who
have progressed in years and experience in their artistic trade, as well as the fact that we are able
to learn from those who are just beginning, and what they do "bring to the table".
TWO MOST IMPORTANT THINGS NEW ARTISTS BRING
:
1. The Value of New Ways of doing things. 2. The Memories of what it was like starting out- as in the
humble beginnings, of what it was like starting out, and trying to have the courage to share your
work.
*Let us remember that when we are interacting with new artists, and ACCEPTING their work, when it is
clearly ABOUT Nature.*
So we DO include and value ALL levels of ability.
Your work is actually NOT and WILL NOT be declined based on our opinions of quality. Work
IS and
WILL BE declined
, *if it does not fit the rules of ANY OF OUR AVAILABLE folders- which is to say,
IF IT IS NOT CLEARLY ABOUT NATURE
.
However, it is
important to NOTE
, we DO also value what
IS
YOUR own
BEST work
at any given time
, on your artistic path, and we truly believe
you
should, too.
In other words do
NOT
submit a work that is eight years old,
IF
you have improved, and
can share a current reflection of your best work. In general, do NOT submit work that
you feel is
not your best, or that you are not at least proud of
! Right?
If
YOU
are not happy with it, then do not submit it.
You should only submit your best work at all times.

Take a look through our gallery folders and you will note, that we DO actually have very high quality
work, in nearly every medium.
One reason, is because Every THREE MONTHS, or Quarter of the Year, there is an opportunity for the
MEMBERS to VOTE on what
THEY
feel are the
TOP SUBMISSIONS
for the three prior months,
which is then showcased in a Group Journal, "The TOP SUBMISSIONS of UNFRAMED-NATURE..."
This can help to individually challenge each one of us, to improve, and it can help to drive the
quality of our submissions up in general.
It is also a
wonderful
way for Members to become more involved in a personal way.
We usually have a LOT of Members who vote each time we have had this event, and we love and
appreciate such participation!

After all, we truly believe that this is the Group's Group!




Is there ANYTHING at all, that Unframed-Nature would NOT accept?

This is a great and important question!!
One thing is we do NOT accept WIP's i.e. "Works In Progress"...
These are actually very valuable works, that should indeed be uploaded and shared on deviantART.
It is always interesting to see the progression of any type of work, how it started, and how it
evolved.
But as far as the group goes,
we will only accept FINISHED PIECES
.
So, if your title, or category, or artist comments section, indicates that it is a WIP, it would be
declined, but with a warm welcome for you to please submit the finished piece.

We also would NOT accept OC's, or fan art from traditional, digital, or line art,
...

HOWEVER, The ONLY exception COULD be, is if the OC or fan art is being
used in some message for an Environmental Cause.

for example if it is a fairy character who is a protectress of the forrest trees.... and this is her
main role, or act in a subsequent story that she's in or going to be in!
SO, IF such OC represents NATURE... then yes!!
What does the name "Unframed-Nature" even mean?
The name of our Group, means Nature that is unhindered! Nature is
NOT
hindered, or at least it
shouldn't be. Therefore we ALSO don't want to hinder, any type of Artist from having the opportunity
to submit their art that reflects nature in some way, to our Group.
The name does NOT
have to do with putting actual frames or borders on any visual images, SO,
if this is part of your style, please DO feel very free to do so! Do NOT feel hindered.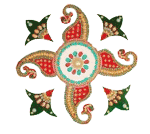 What else is unique or important to understand or about Unframed-Nature?
Over the past years, my fellow-Admins. and I have received many comments and much feedback in various
ways, about how exceptionally friendly, welcoming, encouraging, and positive our Group is! Each time
it is quite noted, well-noticed, & it has made us VERY happy, and certainly continues to do so. It is
never taken for granted, as if each such comment is a brand new first time gift!
We believe, that this is the best way to interact with each other on the Admin., Team, with the
Members of our Group, with our Affiliates, and basically, with people in general, whenever possible-
even if we sometimes we DO receive less than kindness or patience from others.
It is always MUCH easier & probably instinctual to reply on impulse, than to stop! AND think! BEFORE
we reply to certain comments that we of course have ALSO received at times.
But we will always attempt to be very respectful of each individual we interact with through the
group, especially at first. Once we come to realize that such person, is not willing to interact as
respectfully as we are trying to be, then things will need to change.
We also believe, that Nature, itself, is a positive subject matter for so many reasons, from sharing
all the beauty of Nature to some of the more educational facets- in helping to spread awareness of
specific issues that affect Nature. Therefore it is essential to share different works of art that
represent these things, through our various artistic mediums and abilities.
THIS
is certainly a
positive
ideal
, but it can bring about a wider variety of artists together, which should also
be very positive, but sometimes, the greater the type of people you have together, the more "issues"
are possible to arise.
We have NOT really noticed that this has made any significant increase in the number of any problems, across the board, but in the past, we have had questions about contests with such wide variety of media allowed to participate together, which IS understandable, because it IS something very different about us.
But our philosophies are laid out in our FAQ sheet here accordingly, and any
individual can
choose
to experience a group like us,
OR the many other choices that we have to offer here on dA! That is the beauty of choice, and we are lucky that we can sometimes experience choice at all.

Furthermore, with the age and activity-level of this group,
Unframed-Nature
has definitely become
about camaraderie within the Admin., and partnerships made with other Groups and sometimes individual
Members, who are also doing some significant project or event with regard to nature, or with some
positive intent.
It is why we opened the folder: "Featured News and Journals" in 2012, so we could help promote BOTH
News/Journals about Nature, AND help promote News/Journals about OTHER amazing, helpful, and positive
subject matters, from groups and individuals around dA!
Additionally, in most ALL of our own Group Journals, our NEWS section features awesome things from
mostly other Groups, and sometimes from individuals, as well.
We also keep a Promotional Section
on our Profile page
!
NOTE OUR GROUP if you have a Contest or Project, and you are Affiliated with us!
As a result,
Unframed-Nature
, is pretty active in the deviantART community, where we support really
wonderful things around the community, and encourage community group, and such happenings in whatever
ways we can.












Other Important Information & General Rules

Affiliation Rules, and Info.
ONE MAIN RULE
:
We do
NOT
accept
Incoming
Affiliations with Groups that encourage or allow MATURE
CONTENT in their Rules or Galleries... [This includes Groups with Hate/Violence/Etc.]
Just our group has always been "Family Friendly"... that's all.
There
might
be a very rare occasion where we could SEND a request TO a group, that could have
Mature Content, but the reason for it might be because we are wanting to affiliate for
another
and
very
specific reason.
This is & will be reserved for the judgement of the Senior Team Leaders - Committee and Co-Team
Leaders.
Primarily, we LOVE to affiliate with other nature and animal groups. But we also
enjoy to affiliate with groups that focus on certain medias of art- such as general photography or
general traditional groups, for example- but are without Mature Content categories. Additionally, we
really LOVE to affiliate with groups that have very POSITIVE reasons for coming together, as a group,
such as groups that promote causes that serve to benefit something. Certain Community-based groups
would fit such a description.
We love our Affiliates!

Conduct of Members and Administrators
The quickest description for this section is:
Mutual-RESPECT
We work to be sure we are respectful of each other as Administrators, and we also aim for our
Administrators to be respectful of our Members.
We also want our Members to be respectful of each other while participating in ANY aspect of our
group.
This is very important to us, in order to maintain positive and friendly relationships, as we work
together to share our various works of art.
This includes stating comments that are rude regarding any winners of Contests or Monthly Themes,
that we host, or rude comments about any work that is featured in our Monthly Top Submissions
Articles, or any other event or special News Article.
It is offensive to the Members whose work is chosen, it is offensive to those who chose the work, and
it's offensive to any of the Admins. who have worked hard on the News Articles, to bring forth such
work, as well as to any of the Admins. who assisted with these News Articles in some way.
This also includes stating comments that are rude regarding the way we run our group, or the way our
group is organized. Simply, if you are not happy with our particular group, you do not have to be a
Member. There are plenty of groups on dA to choose from.
Our response will aim to be calm, & respectful, but we will be firm about such an offense.
If it should continue, you might be ignored, suggested to leave the group, or banned from the group,
depending on how severe things get, which is left to our judgement.
To date, I, as a Senior Team Leader, have never actually banned any Member, and the above described
issues have only occurred very very rarely!

However, because there have been a few such cases, it warrants these explanations.
Also, your work is NOT declined based on our opinions of quality at our group [though we do expect
you to submit work that YOU feel is YOUR best, that you are happy with- as we have already covered].
However, your work CAN be declined if it does not belong to our group, at all, in any of our folders,
Or if it submitted incorrectly.
As part of being respectful on the part of the Administrators, we at
Unframed-Nature
will at
least TRY our BEST to give a reason for declining, and a re-direction for the correct folder, or a
different type of submission. We may ask you, what you meant? We DO try to work with you... however,
keep it mind the SIZE of our group, and the fact that while it may LOOK like we have a lot of
Admins., we are not always here.
Keep in mind, as we've stated, we do try to be as nice as possible, but each Admin. is a very
distinct individual, and therefore, some Administrators's
personalities
may not be interpreted
as warmly as others. Similarly, while the group is run in ENGLISH, ENGLISH is
NOT
the FIRST
language of MANY of our Admins., - so it can be difficult at times to bring across the most correct
*feeling* in a 2nd or 3rd language!
Plus, some of us simply come across more warmly over the internet than others, that's all.
But NONE of us intend OR WILL intend to be rude or mean to you, in ANY sort of way...
However, if any members become unnecessarily upset over our rules, or decision, and reply rudely, or
continue with anger toward any of the Administrators,
we will at first calmly but firmly tell you that it is not necessary to be rude to us. Again, if it
should continue, you might be ignored, suggested to leave the group, or banned from the group,
depending on how severe things get, which is left to our judgement.
As I already mentioned, to date, I have never banned anyone from the group, since becoming a Senior
Team Leader.
The above issues have not occurred very often, but as they have occurred once in a while, it warrants
these explanations.
So,
let's be mutually-respectful of one another
, and remember that ANY of these such examples
described in this section are really small, in comparison to LIFE- in other words nothing that may
happen, such as features or winners or group organization, or being declined, is ANYTHING to get so
upset and rude about.
Thank you for understanding!



Administrators at Unframed-Nature are HUMAN Volunteers
This actually goes hand in hand with the previous section:
Conduct of Members and
Administrators
This is simply a reminder that the Administrators at
Unframed-Nature
are both Humans and
Volunteers, and therefore "Human Volunteers"!

This seems obvious, and comical to even state it, but it is a reminder worth expressing.
As human beings, we get sick, have surgeries, have family to take care of either ongoing or suddenly,
have other emergencies, and mostly have other things to do, even work actual jobs, or other volunteer
jobs, and basically have very busy lives,
OUTSIDE
of dA- all contrary to popular belief!

At the group, as volunteers, we give as much time as we are able to give, and MOST of us have
specific jobs
in addition to voting on your submissions that come in.
We are NOT paid in any kind of way, and any other extrinsic perks are very minimal.
We are simply asking for your patience...
If a work you have submitted is not accepted as fast as you think it should be, please have patience.
We are doing the best we can to be of service, but as a volunteer organization, we can't always do
everything as fast as you may want.
Additionally if you have sent a NOTE to the GROUP, it will be answered as soon as
humanly
possible.
If a Contest or a Monthly Theme Folder, (or the whole Group during the "Holiday Closure Period") does
not OPEN or Close, EXACTLY or even quite Approximately, when it has said it would, please be patient
and understanding.
We are doing the best we can.
Similarly, please be patient and understanding, when our whole Group or at least some of our folders
are closed for a certain length of time, and they are not opening as soon as you thought they should.
Things happen, and it definitely has been known to happen that we get behind.
Also as human volunteers, it has been known to happen, that we do make mistakes.

Please understand this, and know that whenever it is possible we will do our best to correct a
mistake. Know that any mistakes we may make, are
not personal.
Do not take mistakes we've made personally.
Plus, sometimes, there may be decisions that need to be made, which are actually subjective, despite
our best efforts to make things as clear and definitive as possible.
As individuals, it is known to happen that even with what appears to be factual, we are bound to
interpret things differently from a member, or even from each other, as Administrators.
We are a TEAM of Administrators from around the world, and it is also true that English is not the
first language of many of our Admins., and so sometimes things might be interpreted differently for
these additional reasons.
The Times When Our Group Closes

Our Group closes down briefly at the beginning of every

THREE
months now. And it will close , it is close from the 1st - 9th, giving a couple of extra days than we
used to for Members & Admins. to VOTE on the TOP SUBMISSIONS from the previous 3 months.

Our Group closes down more FULLY once a year, sometime during the middle/end of
December through the beginning of January. This is usually a closure of about three weeks.
Approximate dates are always posted at the top of the Group's Profile Page, as well as in the most
recent Group Journals.
This allows the administrators to take more time for more of break, that they DO deserve!!

It also allows the Senior Team Leader - Committees (Point Person) and perhaps the rest of the
Committee to make some much needed changes during this time, i.e. Year-end folder maintenance, etc.

Please return to the group when we are open again, (no matter HOW LONG it actually
takes for us to re-open! ha! ) as we always welcome your ongoing participation!






Application to be An Administrator at Unframed-Nature

Administrator Application for Unframed-Nature

Unframed-Nature

's Application for Administrative Position
Accepting Applications for Administrator Positions at

Unframed-Nature

is now: OPEN!
Introduction
Before you apply, please know that volunteering for a large and active group here on dA, such as

Unframed-Nature

is a real and true commitment, which will take up some of your time on at least a weekly basis, maybe more.


Unframed-Nature

is special in many ways, but from an Administrative view point, it is very special because we have always had good luck with our current Administrators, most of which have been with the Group, as Administrators, for a very long time.
We are a very friendly Team, both with each other, and with the Members, as well. This means when we do have to decline works, we do give a reason, and we are friendly about it. It means, that upon occasion if there is something that we disagree about within the Admin. Team, we disagree nic
We accept Applications to be an Administrator at
Unframed-Nature
and you will receive a reply.
We may be looking for more Administrators at any time, but even if we are not, the application that
you send WILL be saved for the next time that we are looking for more Administrators.
The application is
NOT
at all, as formal as it looks. It has been based upon a couple of other
groups, and is simply an assistived device for you and the group. Simply answer what you want or what
you can.
All of the parts are included, to simply assess what are the areas of strength of each applicant, so
we can better get to know you, and understand where [and when] you might best be of service.
Thank you!

Our Points Account
If you would like to donate points
to our Group, our Points Account is
HERE: Unframed-Nature-PTS

The perks for donating are located at the Account, on the following Journal:

Thank You All Very Much:iconbigpointsplz: WELCOME to UNFRAMED-NATURE'S POINTS POOL :iconbigpointsplz:
FIRST off, we at

Unframed-Nature

would like to thank you in advance for every - single - point that you donate!
We absolutely understand the value of each and every point, and we need you to know this, AND, how much you are appreciated for your generous donation, of whatever amount you donate!



Our Group,

Unframed-Nature

is an old, large and still very active and talented Group, with a SUPER Administrative Team, and an OUTSTANDING Membership, full of truly supportive Members who seem to really care about the Group, everything that we strive to do, and our many activities.
:iconspreadmoreloveplz:


Because of her "age" we DO want to pay a lovely kind of attention to her, and take extra good care of her, too.

But it's true!


To understand more about our Group, please feel FREE to visit us at:

Read more back UP at the
Group DONORS' Folder
.
Thank you to ALL who have ever donated, either once or repeatedly, and no matter the amount! Also,
thank you in advance to those who plan to donate in the future.



A Work in Progress
This Complete Group FAQ sheet is always a work in progress!
For minor changes, like grammar and confusing content, this will continue to be edited, as needed.
But for any actual BIG changes, that affect the Admins., Members, or Group as a whole, we will do our
very best to be informative of such changes-
likely in a separate News Journal to the Group! It is WISE to WATCH THE GROUP.
Please continue to refer to this sheet. It is not something to memorize, or READ from BEGINNING to
END, but to refer to, to the part you need to know in the moment.

In Closing...

YES, the length of this Complete Group FAQ sheet is quite l-o-n-g; this is often the case of FAQ
Sheets for many organizations.
It is long, because it is a
TOTAL FAQ Sheet
for our group,
which is meant to contain as
much info. as possible, in a helpful and organized way.
In my own experience it is truly better to have too much info. in order to cover everything, rather
than not enough...
The thumbcode of this FAQ sheet, will be posted throughout our pages at
Unframed-Nature
, inside
our gallery folders, and regularly within our Group Journals, throughout the year.
Simply scroll to the section you need- for example the Folder you need to understand better, etc.,
We want you to have continuous access to all you need to know.
Here's wishing everyone, in general, a most wonderful YEAR AHEAD!
And hoping for another great year at
Unframed-Nature
too!












This second rule journal is also very very informative. I like the new structure changes you've made and all the other info you've shared with us. I'm positive this group is the best nature group on deviantArt even coming first from my own nature group. I can and have learned much from you, this group and new ways to follow making some changes to my own group. Especially the acceptance of nature related literature which is something our group hasn't done in the past. Great work, Tea!!