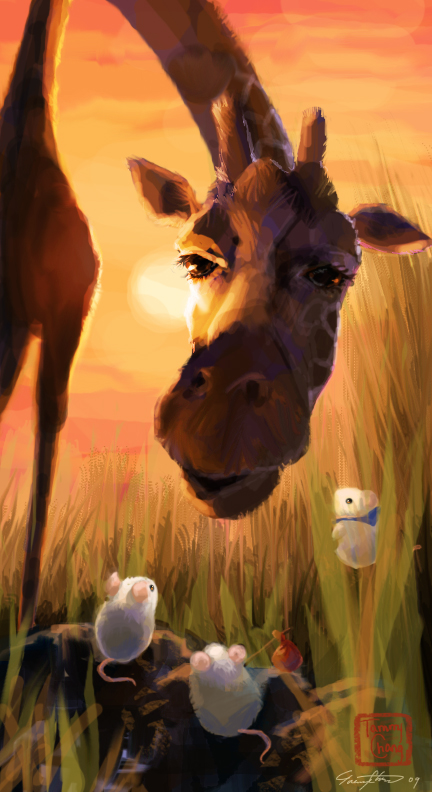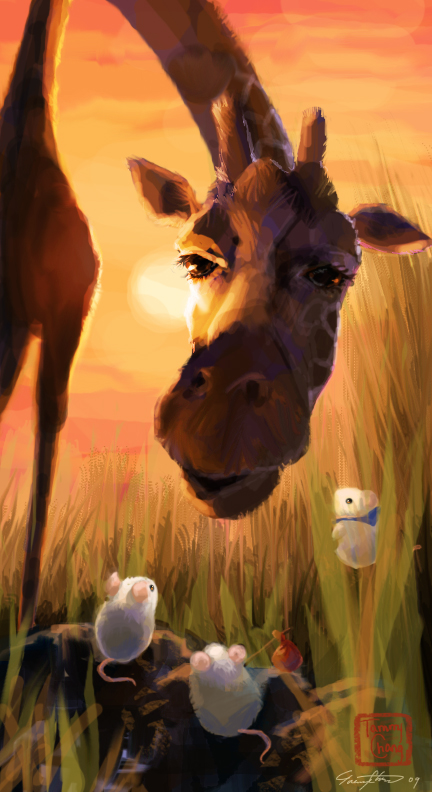 Watch
Where exactly are they the mice wondered.
"You're in Africa, silly!", said the giraffe.
The 3 friends gasped in shock.

enjoys this. lil mice are cute

Reply

arghghg everything is so beautiful. *w*
Reply

THIS IS THE BEST THING I'VE SEEN ALL MONTH. Wait.

...DOESN'T MATTER. This is awesome. The giraffe is the greatest thing EVER, and the lighting is beautiful. :3
Reply

This is so cute!!! The strokes are beautiful

.
Reply

Tammy, this is amazing. The lighting is stunning!
Reply

Very charming

Reply