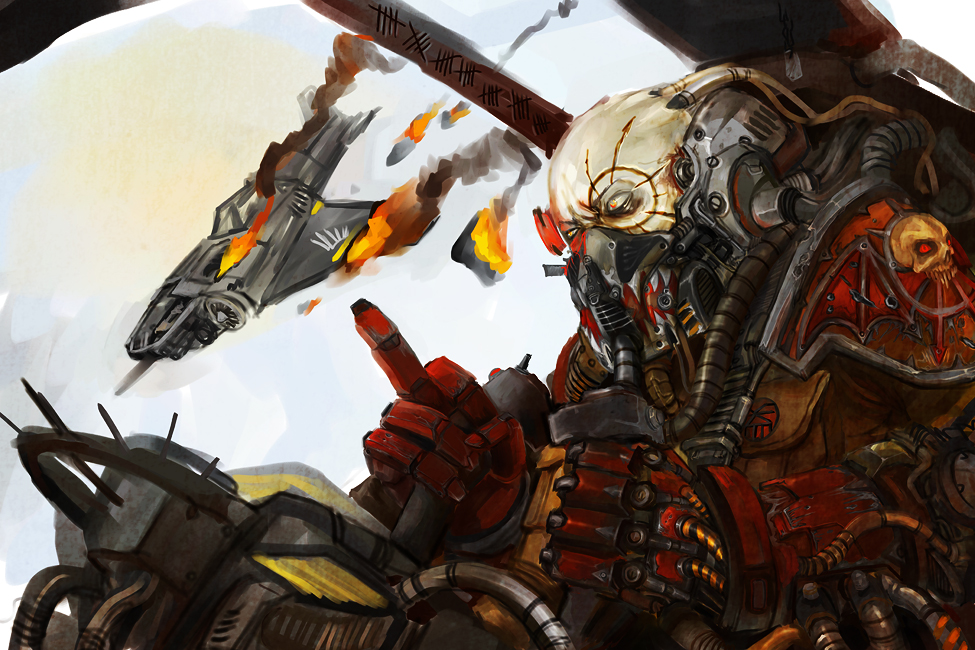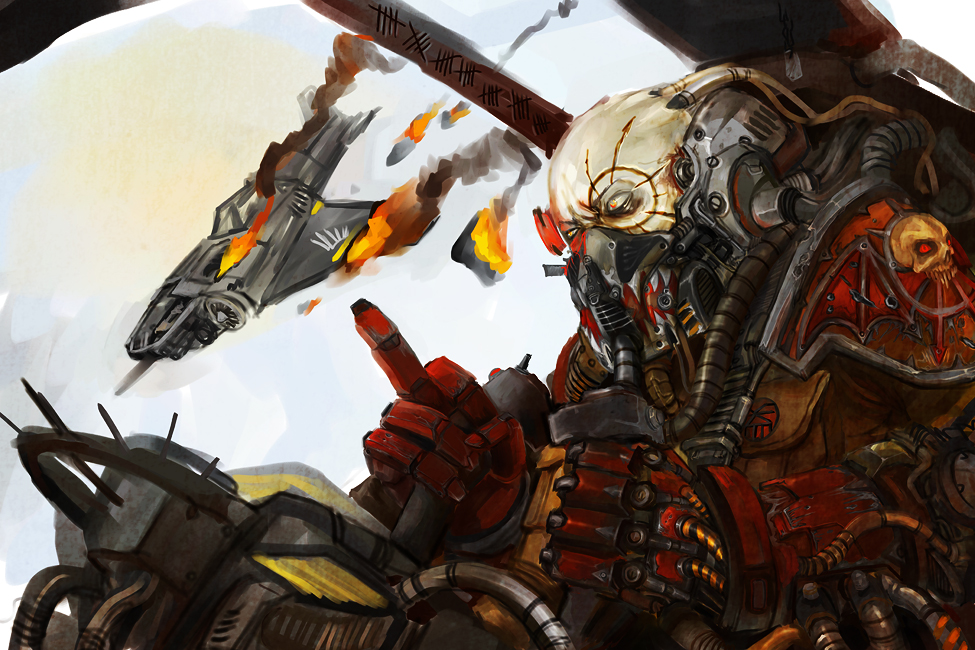 Watch
I need to say, I like TopGun a lot when I was a kid.

Finally the kokpit shot. The last in the current set of Chaos Aviation here, a Hellblade pilot taunting his opponent.

This pic become an expansion of a really rough speedpaint - for some reason, I like the colors and idea, hence why I worked more on it.