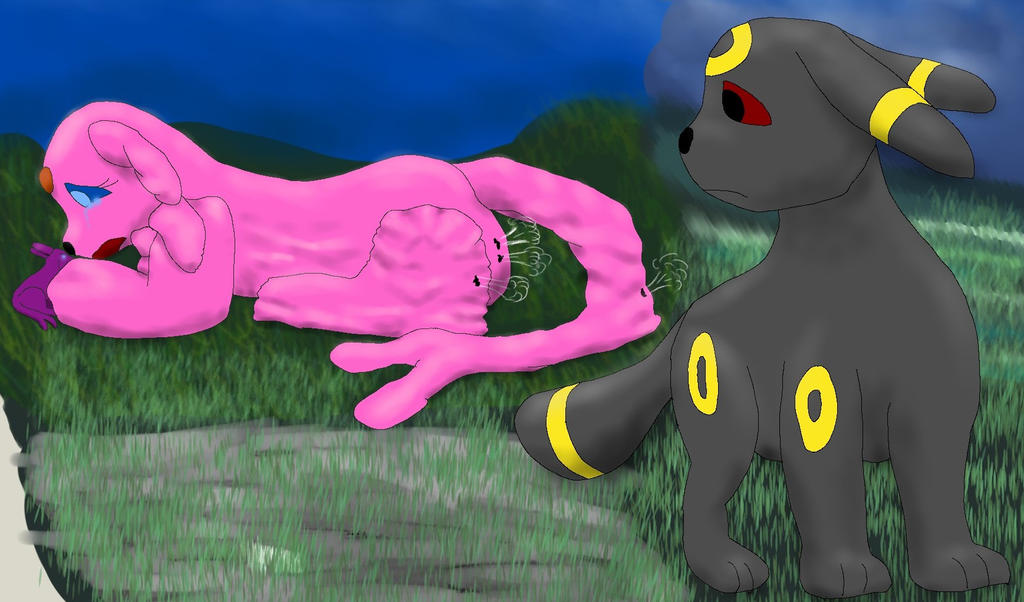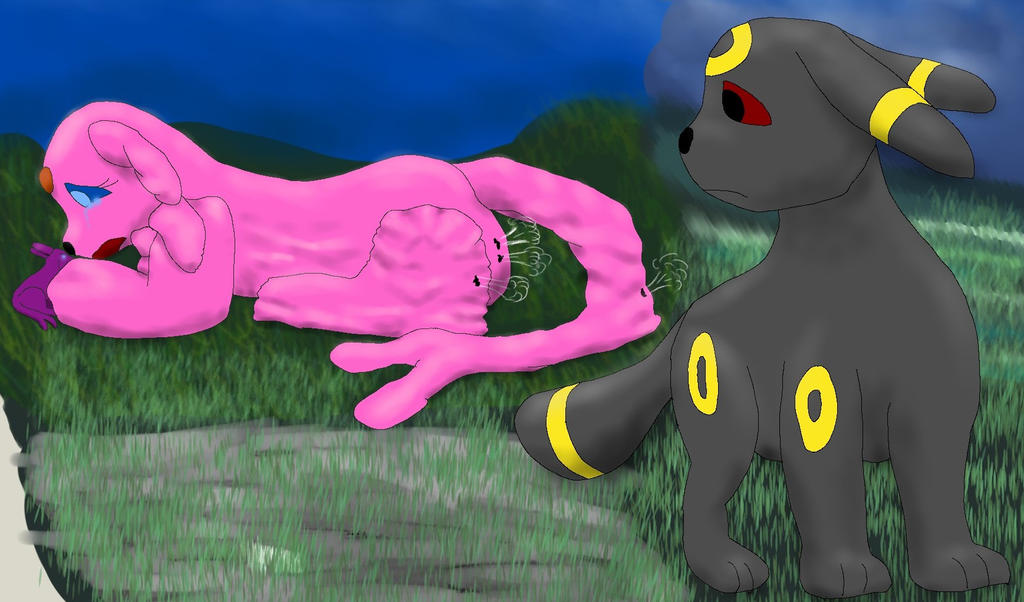 Watch
Umbreon|:
Let's hear a pop!
Let's hear a hiss!
Let's watch it flop!
Let's see your happiness!
Now I watch your face of fail.
I feel like the hole beneath my tail....
Umbreon did his deed. Doesn't seem too pleased right now...
This is the problem with recycled backgrounds... On the plus side, it allowed me to keep the pooltoy in scale. On the downside, trying to blend in the extra areas... I wasn't going to show Umbreon's paws / legs initoally, but I drew them in rather than cutting them off, and they don't look too terrible. Starting to get the hang of drawing tears!
Pokemon belong to gamefreak / Nintendo