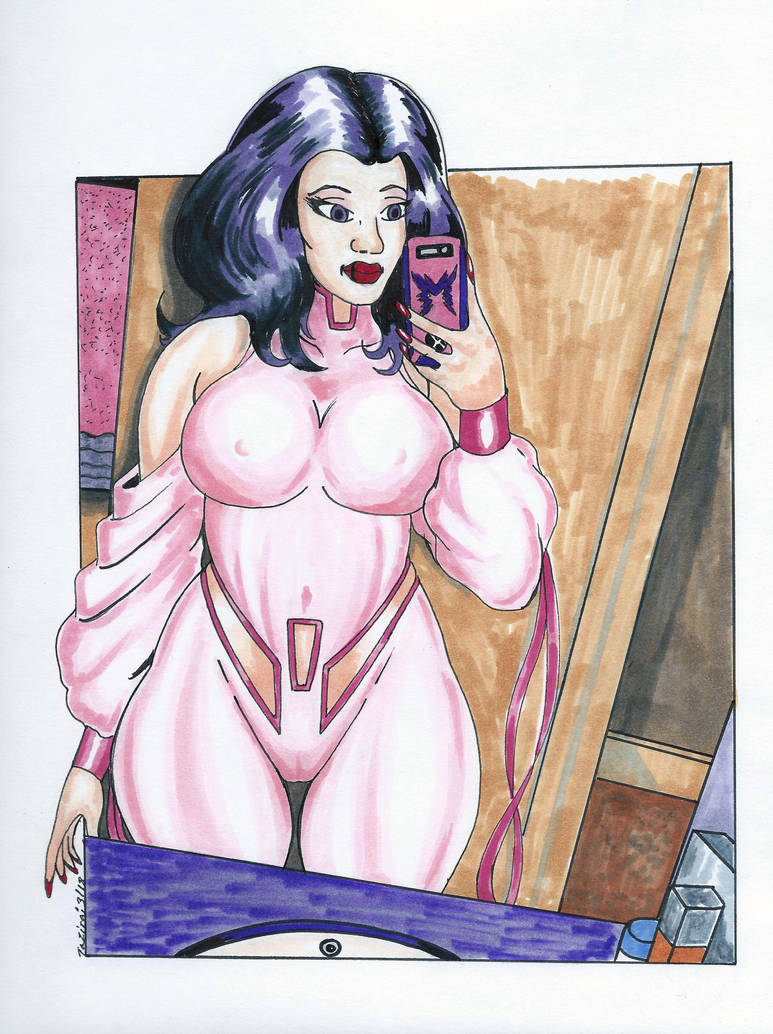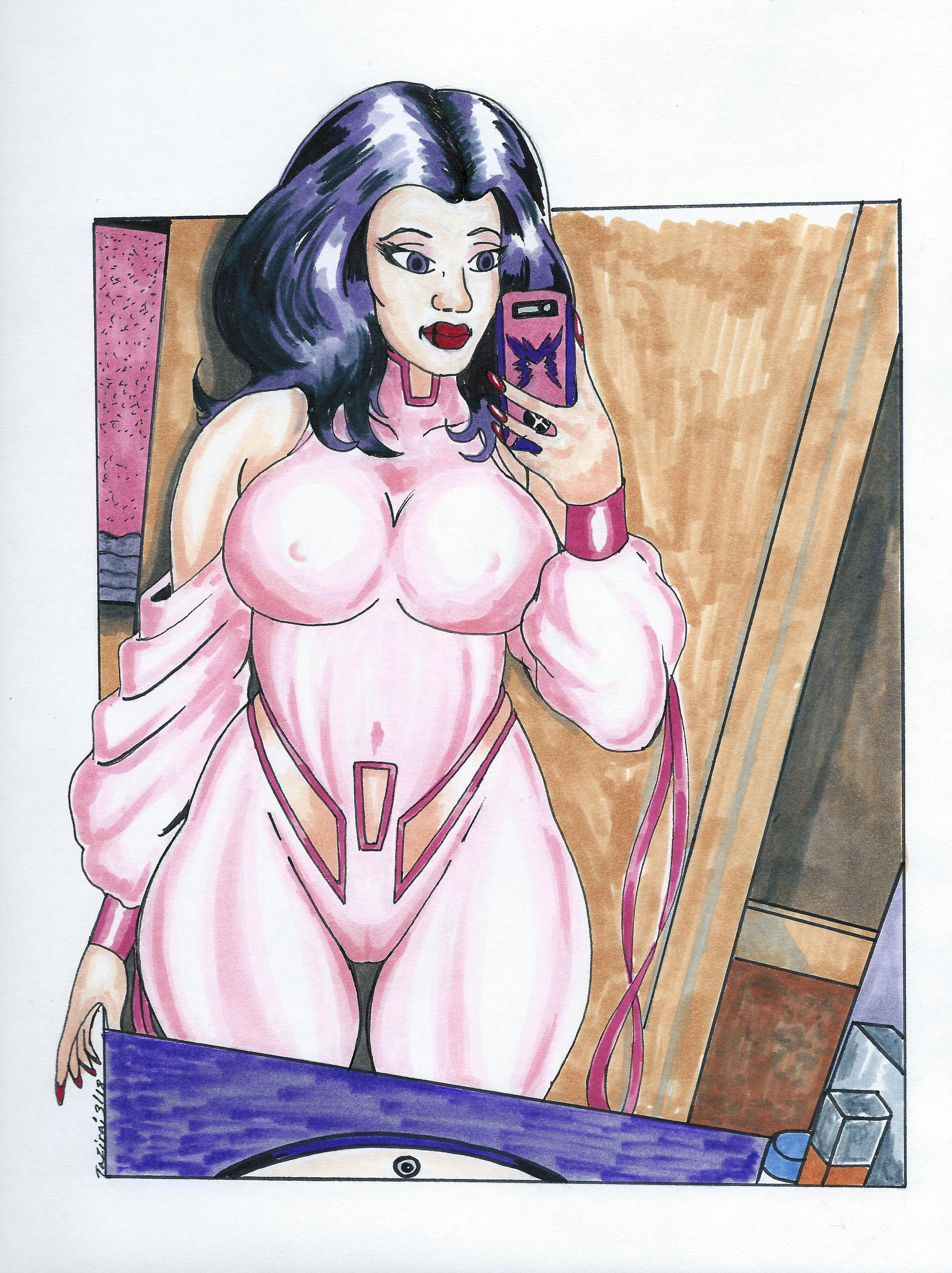 Watch
I'm working on a fun lil project. Even though personally Selfies drive me nuts at times.
I felt like doing one for Psylocke at certain stages of time.

This is from issue 213 when she first joins.
So here she's taking a pic of her self designed costume to send to Brian before going upstairs to see if she made it onto the team.